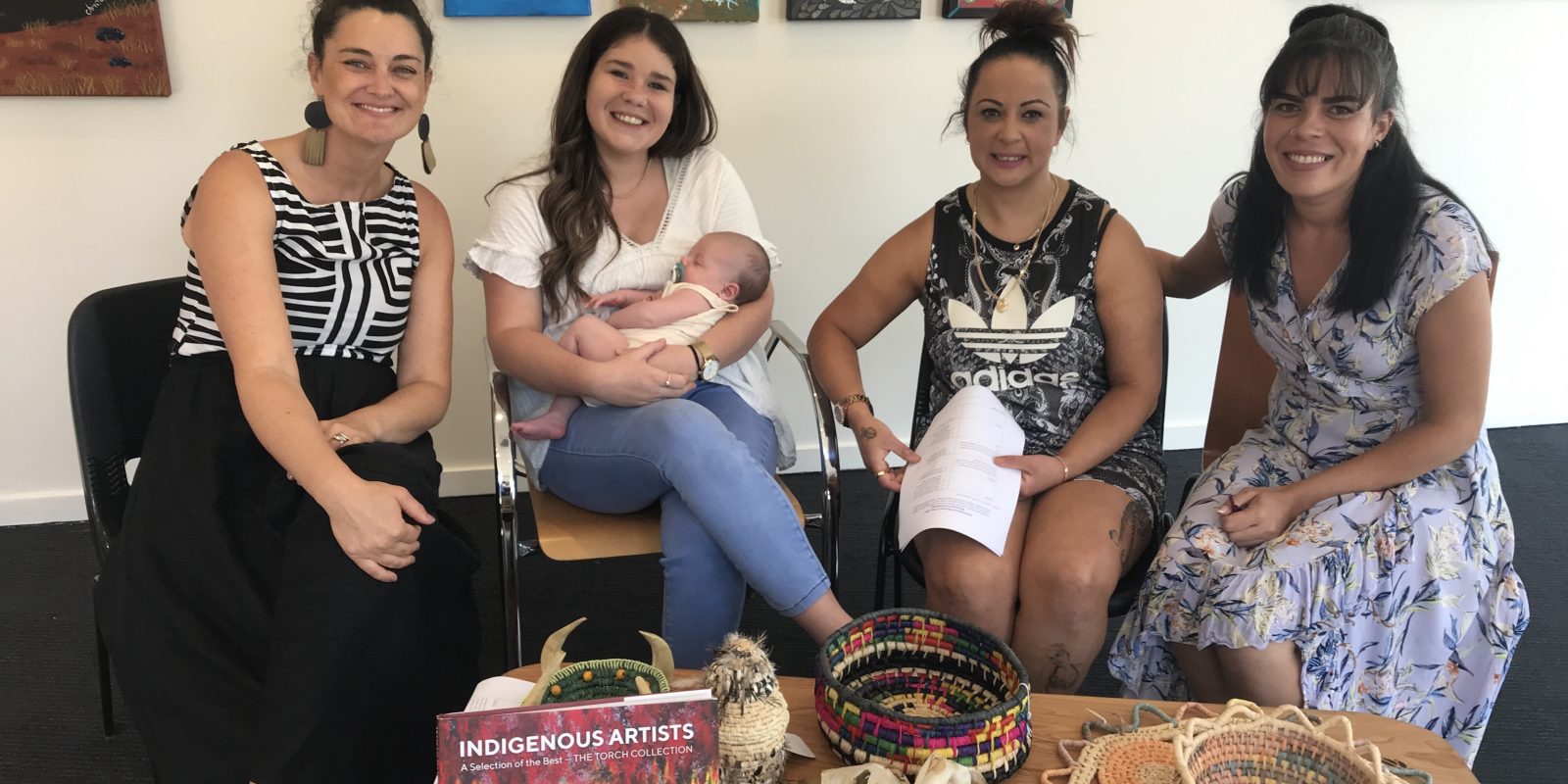 Torch Staff video call DPFC Prison to celebrate IWD2021
Last week Torch staff Susannah (Martu), Tarsha (Kuku Yalanji) and Flick (Ngarrindjeri), along with artist Thelma Beeton (Palawa), connected to female participants currently incarcerated at DPFC prison via live video link, in celebration of International Women's Day.
The in-prison participants enjoyed a tour of The Torch gallery, offices and storeroom followed by everyone sharing their own personal stories and journeys with each other.
Thelma and Flick spoke beautifully about what helped them successfully navigate their reintegration into community after their release and encouraged the women to connect with education services and other social programs wherever possible.
They were also treated to a special guest, baby Declan, Flick's son!
Flick has come through the program as an artist and we couldn't be more excited that she is now part of the Torch team. She is a Ngarrindjeri woman from South Australia, who is currently studying for a Bachelor of Business with Swinburne University. She is also an artist who enjoys sharing personal memories of growing up with her family though her acrylic paintings on canvas. Flick was first introduced to The Torch during her sentence at the Dame Phyllis Frost Centre.
Thelma is a Palawa woman with family ties to Cape Barren Island off the north-east coast of Tasmania. Most of Thelma's work is inspired by her totem, the Tasmanian Emu. A former graffiti artist, she first started creating work with The Torch in 2016 and has developed a unique painting style using bold, often primary coloured backgrounds with 2D depictions of emus.