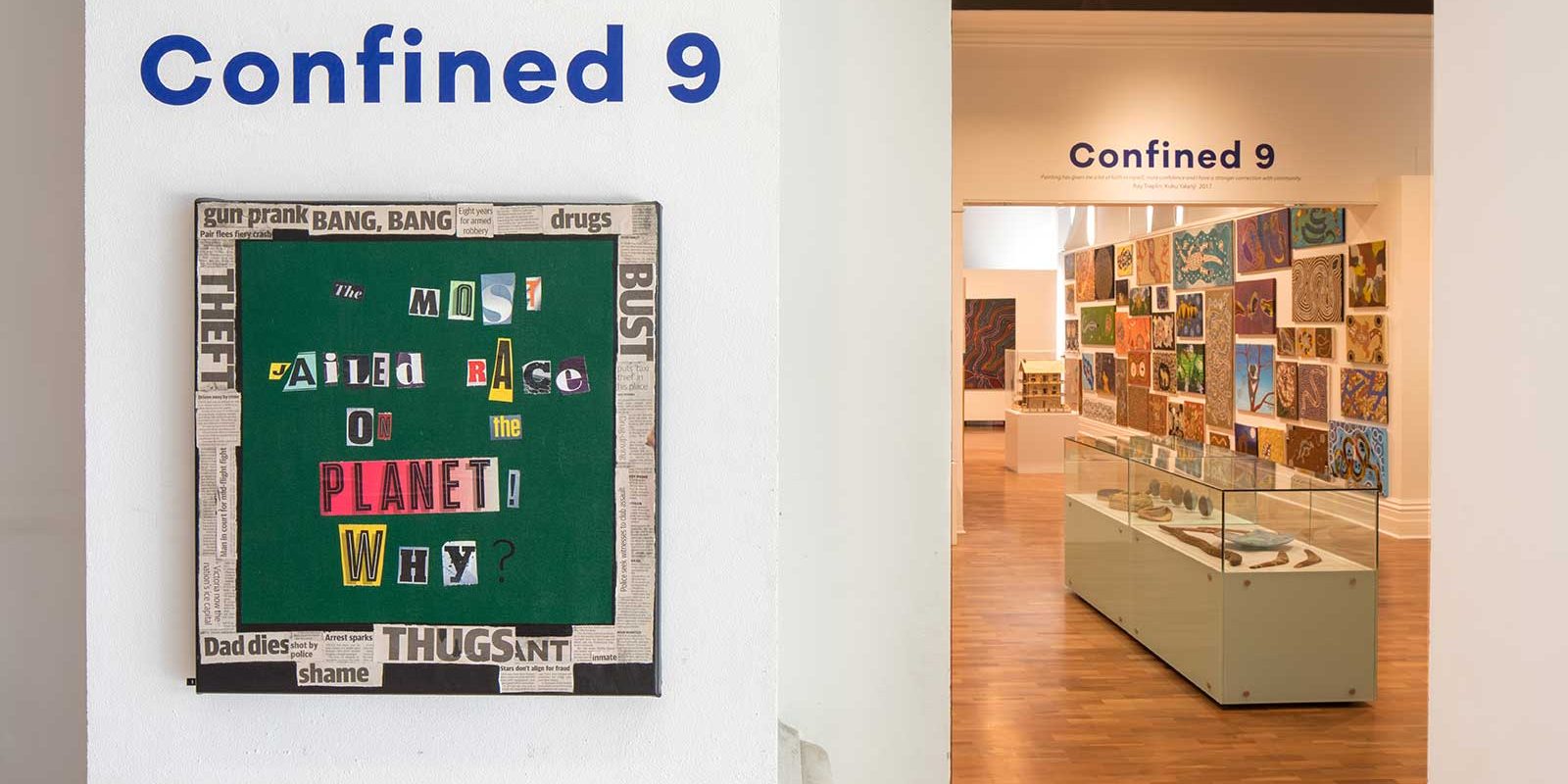 In prison
Every time that I pick the brush up and start painting, I'm not here anymore, I'm not in the jail.

I'm actually in there, down the river and fishing and hunting and doing all those good things. It was an escape.

Angus Abdullah, Noongar/Yamatji
The In Prison component is run across all 14 Victorian correctional facilities. Incarcerated Indigenous men and women are supported by our Indigenous Arts Officers to learn more about their language group, culture and Country, and provided support with art skills development.
Selected artwork is sold through The Torch online shop, St Kilda gallery and annual exhibitions, with 100% of the sale price going directly to the artist. The Victorian Aboriginal Art Policy allows artists to earn income from their artwork whilst incarcerated.
390 Indigenous offenders participated in the In Prison program in 2021.
The Victorian Department of Justice through Corrections Victoria provides funding for the In Prison program.
---
When I began working at The Torch in 2011, Uncle Sandy Atkinson said to me, 'For 40 years we've been trying to find a way for our men and women in prison to be able to sell their artworks, it's your turn now, young fella.' I'm very happy to say that, on the back of the strong foundation built over decades, by the Victorian Indigenous community and with bipartisan political support, the work of Uncle Sandy and many others has finally come to fruition.

Kent Morris, Barkindji, The Torch CEO
---
In 2016 the Victorian government developed the Aboriginal Arts Policy that allows Indigenous men and women participating in the Torch program to sell their artworks while still in custody. This policy was developed in response to research released by the Victorian Ombudsman in 2015. This research showed cultural learning, instilled through artistic practices, would be a successful strategy in addressing climbing recidivism rates for the Indigenous Arts in Prisons and Community program.
Kent Morris, Barkindji, The Torch CEO talks to Michelle Lovegrove, SBS about the Aboriginal Arts Policy, 26 February 2016 [9:20 mins]
---
In the past I was a crook, you know, a jail bird, but now I am an artist. My daughter is so proud of that. I never used to think of myself that way.

Chris Austin, Gunditjmara Keerraaywoorrong