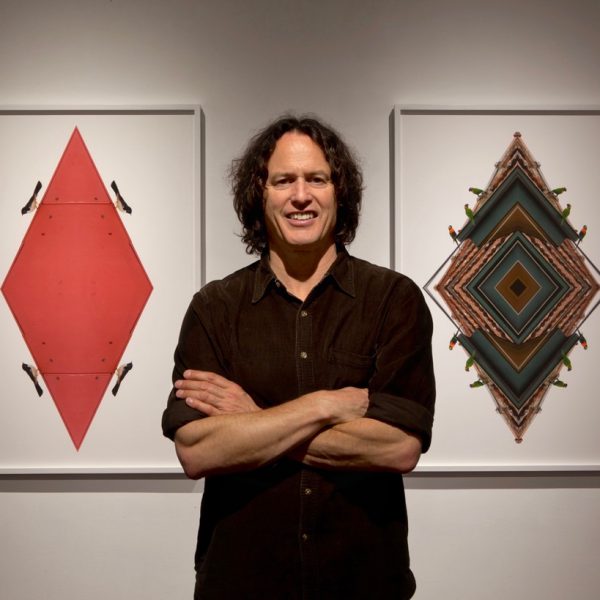 CEO
Kent Morris
Kent is a Barkindji man, a graduate of the Victorian College of the Arts and an alumnus of the Wesfarmers Indigenous Arts Leadership Program. He has over 20 years experience as a practising artist and curator and has specialist knowledge of, and connections within, the Indigenous Australian arts and culture industry. Kent has a strong interest in the educational and healing potential of the arts and in 2011 joined The Torch to design, develop and deliver the Indigenous Arts in Prisons and Community program.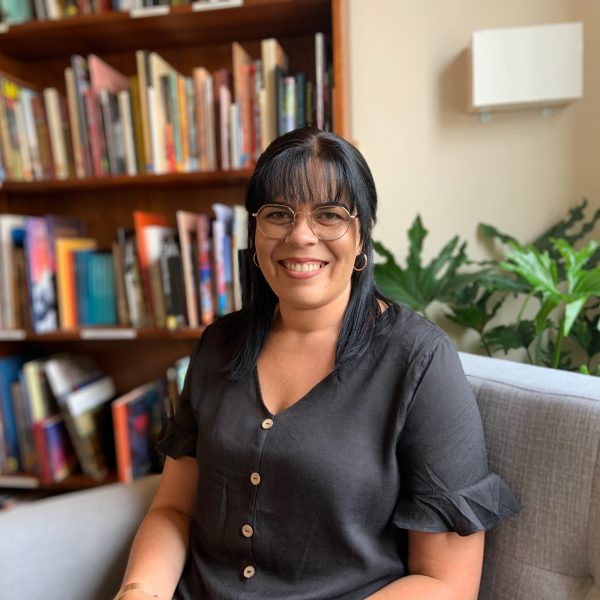 Program Manager
Tarsha Davis
Tarsha Davis is a Kuku Yalanji woman from Far North Queensland. She has spent most of her career in various support roles within Community Health Services and Youth Justice Qld. Tarsha's painting practice, contemporary and narrative in style, is an act of reclamation and an expression of her healing journey. Since joining The Torch she has expanded her art practice to include weaving. Tarsha manages the Statewide Indigenous In Prison and Community Program for The Torch.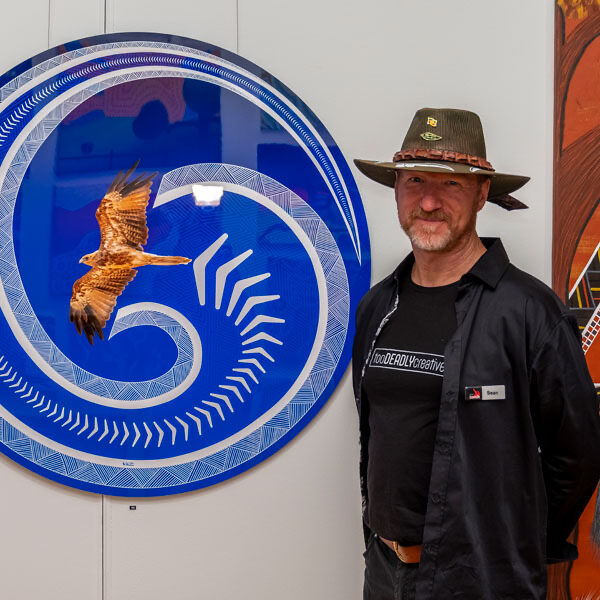 Indigenous Arts Officer & Project Coordinator
Sean Miller
Sean is a Gamilaroi man who brings a diverse range of art practices to The Torch having worked across a range of mediums over the past 25 years. Sean has a Certificate III in Graphic Arts and has been a part of the design of The Torch's Confined catalogues since 2016. Sean was a finalist in the 2016 Indigenous Ceramic Art Awards, and his ceramics have also been acquired by the National Gallery of Victoria and Shepparton Art Museum for their collections. In 2020 he won the Emerging Artist Award at the Koorie Art Show hosted by the Koorie Heritage Trust. Sean provides art, cultural and mentoring support to Indigenous inmates in prison as well as in community across Victoria.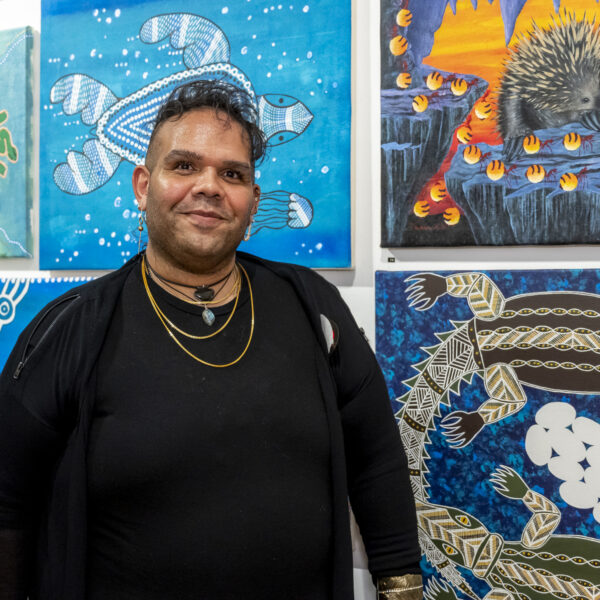 Indigenous Arts Officer
Matty Chilly
Matthew is a proud multi-clan nations man, a descendant from the Wemba-Wemba, Neri-Neri, Yiti-Yiti, Mutti-Mutti, Wuradjuri, Yorta-Yorta, Watti-Watti, Barapa-Barapa and Gubbi Gubbi tribes. He also has ancestral ties to the Maori Iwi's of New Zealand. Matthew developed an appetite, a desire and a dream for the arts when he was young and realised that he could draw, paint and create. Matthew lives in Culture every day through his art practices that include painting, weaving, photography, Smoking Ceremonies, dancing and digital art. Matthew has worked for 11 years for Community in Housing, Admin and AOD work. Matthew will work with The Torch's male participants in Ravenhall prison and as well as in the community.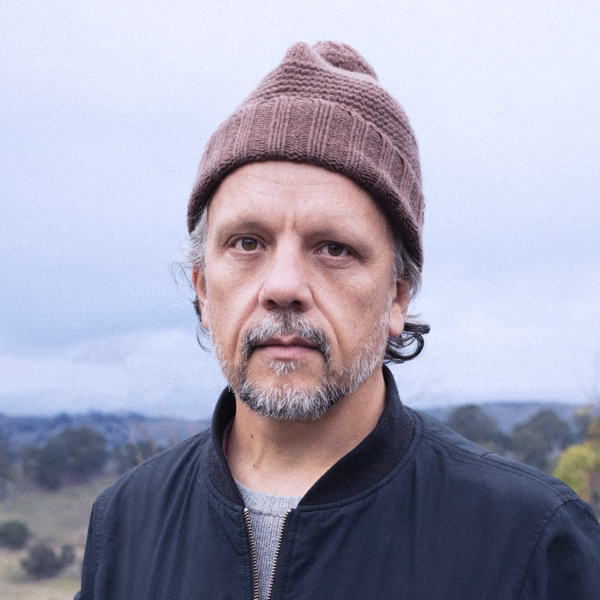 Indigenous Arts Officer
Steven Rhall
Steven Rhall is a Taungurung man who grew up on Wathaurung Country where his earliest years saw photography and music performance as his main interests in conjunction with community sector roles supporting people with disabilities and young First Nations people. Moving to Birrarunga/Narrm (Melbourne) led to further development of his art practice and various mentor and facilitatory positions including five years as a lecturer at the Victorian College of the Arts within the Master of Contemporary Art program. Steven's practice now spans various disciplines including installation, video, performance, sculpture and curatorial based projects, mostly concerned with relationships between First Nations art and cultural practice and the broader art world. Steven joins The Torch Program Team as an Indigenous Arts Officer supporting both In-Prison and In-Community participants.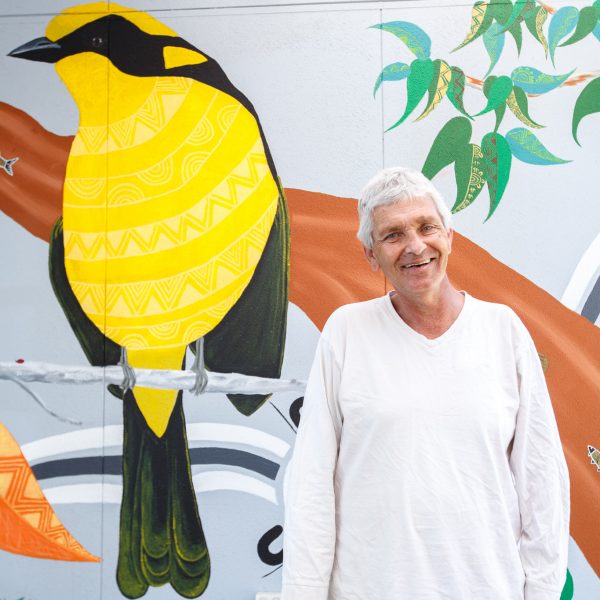 Indigenous Program Mentor
Christopher Austin
Chris is a Keerraaywoorrong man from the Gunditjmara Nation of south western Victoria. Chris is immensely proud of his culture and has found creating art and sharing stories has given him direction in his life. After over 30 years in and out of prison, Chris has now been In Community for over three years. He is an inspiration and has such an amazing amount of lived experience and cultural knowledge to support our In Prison and Post Release artists.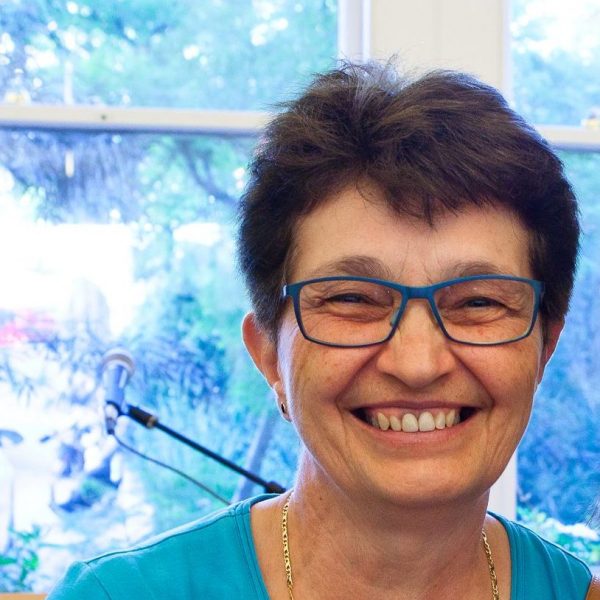 Research and Arts Officer
Chris Keeler
Chris has over 20 years of experience working in the field of Indigenous cultural heritage at the Koorie Heritage Trust and Museum Victoria, including researching, writing and editing cultural resources, project managing exhibitions and managing cultural collections. Her role at The Torch is to research and produce program resources and assist with the management of artworks and exhibitions.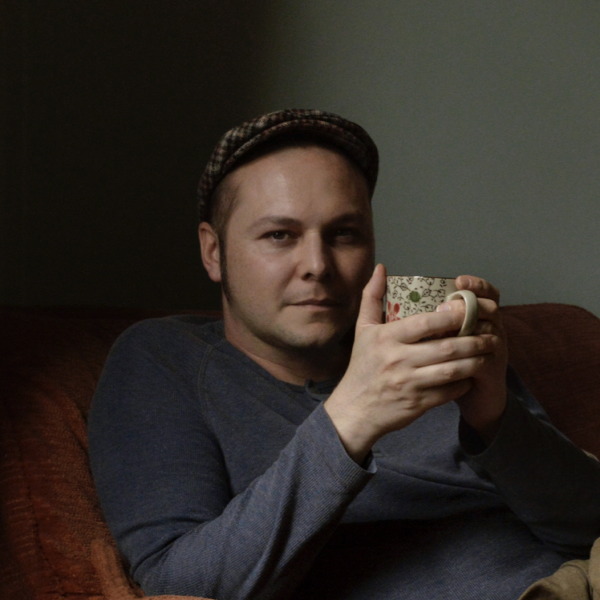 Researcher – Cultural Resources
Joel Birnie
Joel is a Pakana and Koori artist, academic, historian, writer and filmmaker. Joel has a multi-ethnic heritage that also includes Romani and European, and was raised on Peramangk and Kaurna Lands (Adelaide Hills, South Australia). Joel has a BA in Indigenous Studies from University of South Australia, a Master of Fine Arts at Monash University, and recently completed a PhD at Monash University, specialising in decolonising colonial narratives, documentation and literature.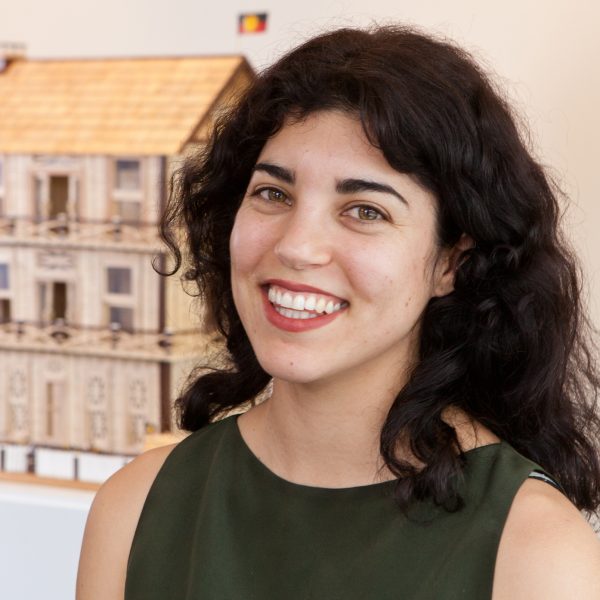 Art Manager
Sarah Barrow
Sarah Barrow has over 10 years of experience in the arts and culture sector, in positions spanning arts facilitation, project management and collection management. She also has experience working alongside a number of remote Indigenous communities, where she supported the development of creative enterprises. Sarah holds a master of art curatorship, and uses this experience as Art Manager to oversee collection management of the artworks, art sales, licensing and provide exhibition management. She also leads the Art team staff members and continues to develop art sales and
licensing opportunities for Torch participants.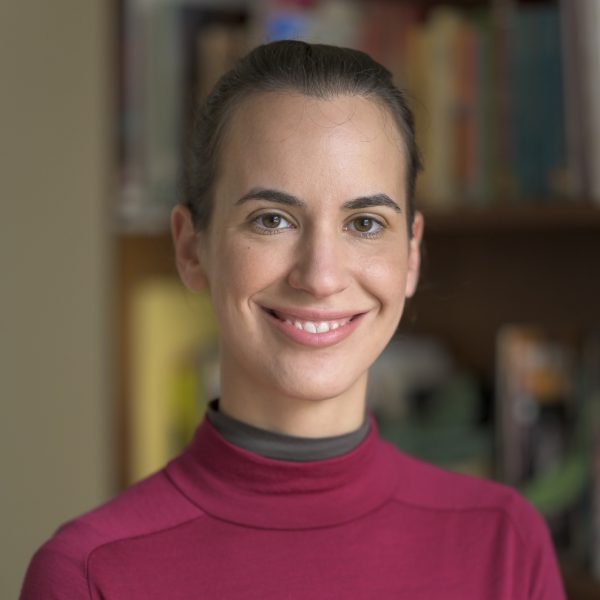 Art Coordinator
Sarah Hall
Sarah Hall has joined The Torch after working for a not-for-profit arts collective that represents over 900 Indigenous artists from the Western and Central desert region of Australia. In her role as Art Coordinator she will draw from her experiences supporting arts practice in remote communities, as well as her broader experience in theatre and the arts sector. Sarah facilitates licensing agreements, oversees artwork commissions and supports exhibition planning.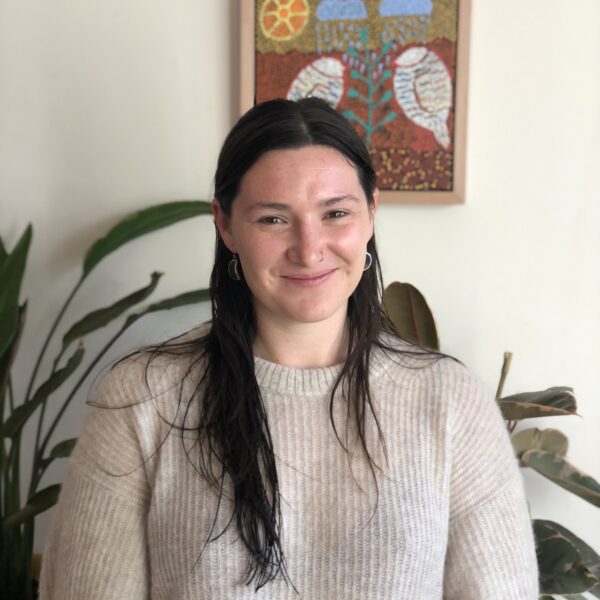 Sales Coordinator
Gabrielle Callan
Gabrielle is a recent graduate of the University of Melbourne where she completed a Master of Arts and Cultural Management and Graduate Certificate in Cultural Material Conservation. She has experience in collection management, conservation and art support in non-profit arts organisations including Jilamara Arts and Crafts Association and Arts Project Australia. Gabrielle brings her knowledge and customer service experience to the Sales Coordinator role at The Torch to facilitate sales, assist customers and support the art team.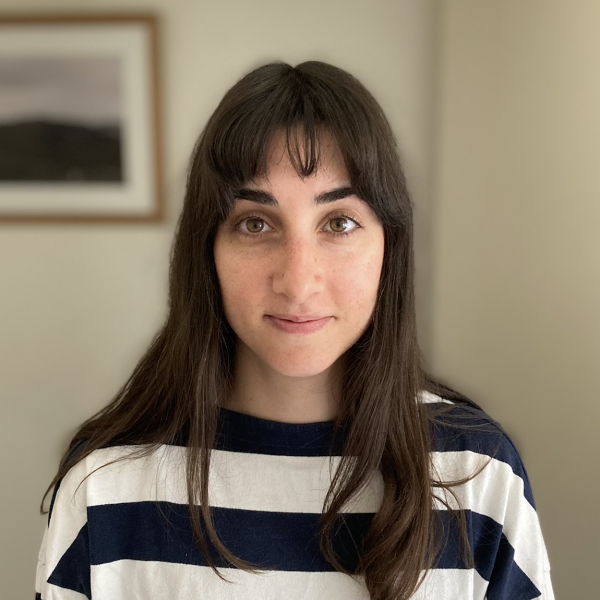 Registrations Officer
Danielle Hakim
Danielle has worked in the GLAM (galleries, libraries, archives, and museums) sector for over decade. Her experience in archives and arts spaces is wide ranging including roles at The State Library of Victoria and non-profit Arts Project Australia. She co-founded the Women's Mural Documentation Project alongside Sally Northfield, producing the award winning "Re-imagining the Women's Mural: a virtual tour", a collaborative community arts project with Her Place Women's Museum and artists Eve Glenn and Megan Evans. Danielle's role at the Torch will continue her expertise as a Registrations Officer.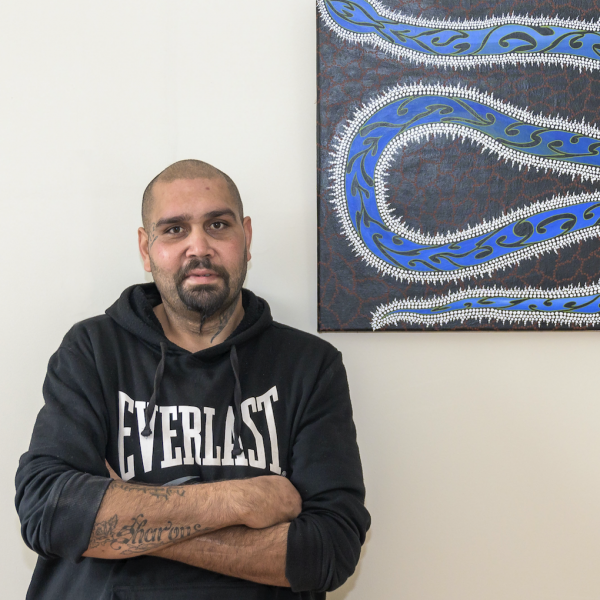 Art Support Assistant
Leroy McLaughlin
Leroy is a Yorta Yorta artist from Echuca who first joined The Torch program in 2014. Leroy paints to share his story, and feel pride in having created art that others will enjoy. He states: 'When I paint, all my problems go away, I lose myself in my art'. In 2017, Leroy exhibited at Museum Victoria in the exhibition 'Yannae Wirrate Weelam: The Journey Home', and in 2019 he was awarded the St Kilda Art Supplies Award presented by The Torch. Leroy's 2018 artwork 'Dingo' was selected to be the first limited edition artist print released by The Torch. Leroy has been working as a part-time Art Support Assistant since Oct 2020. He is responsible for supporting the packing and sale of artwork, collection management and assisting the art-team with exhibitions.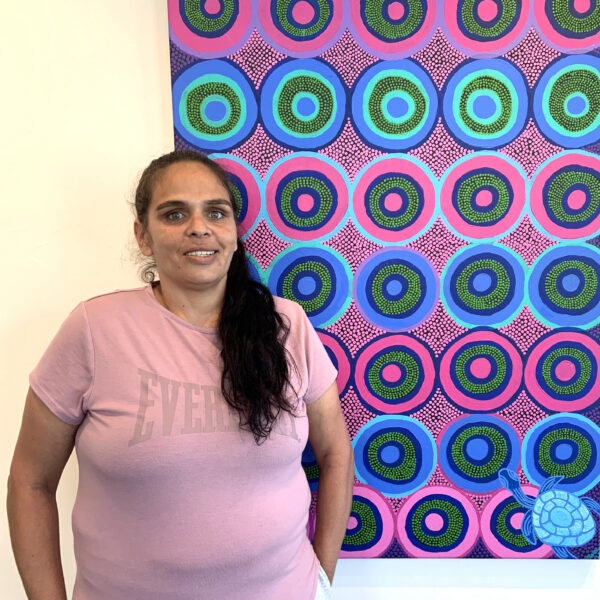 Art Support Assistant
Melissa Bell
Melissa is a Gunditjmara/Yorta Yorta artist from Cummeragunja who first joined The Torch in 2016. Melissa paints to maintain storylines and to connect to her Country. Melissa's artwork has been purchased by the Magistrates' Court of Victoria, the County Koori Court and Respect Victoria. She has also worked as an exhibition installer on The Torch's Confined and Future Dreaming exhibitions. Melissa has been working as a part-time Art Support Assistant since March 2022. She is responsible for supporting the packing and sale of artwork, collection management and assisting the art-team with exhibitions.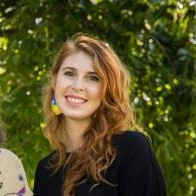 Fundraising and Development Manager
Sophie Waincymer
Sophie has worked across the social justice sector for over 10 years. Over her career, Sophie has worked as a social impact consultant, within large and small not-for-profits, on a Taskforce led by the Commission for Aboriginal Children and Youth People and the Department of Justice, and within the philanthropic sector. She has recently been drawn to the unique impact that comes from community development work alongside the healing powers of the arts. Sophie manages the fundraising and development work at The Torch.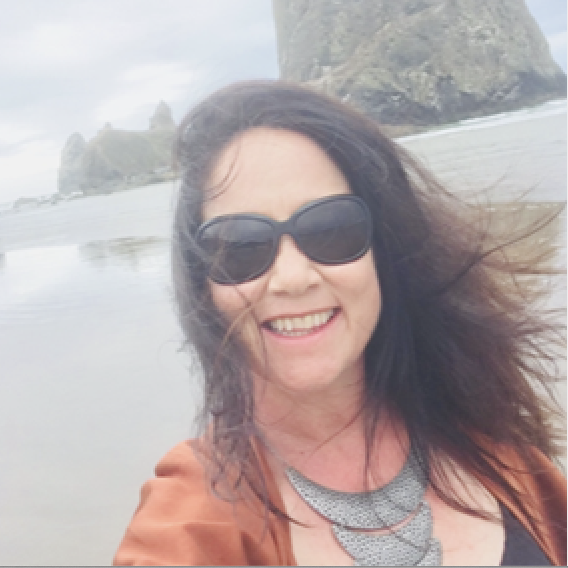 Financial Controller
Christine Dixon
Christine brings more than 10 years' experience in financial leadership and has an accounting degree along with CPA professional membership and an MBA. Christine has a range of experience in the not for profit sector including Fight MND, MS Australia, Life Saving Victoria, Disability Employment Action Centre and the tertiary education sector (University of Melbourne and Portland State University). Last year she took on a remote teaching position at Coffee Creek Correctional Facility – the only women's prison in Oregon, USA teaching Business and World Affairs. She is currently doing her Juris Doctor graduate law degree, part time at Monash Uni. Christine will be managing the finances, preparing budgets and payroll at the Torch.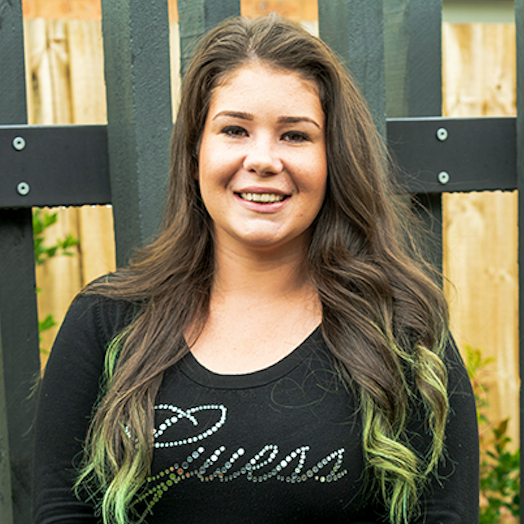 Accounts and Operations Assistant
Felicity Chafer-Smith
Felicity Chafer-Smith is a Ngarrindjeri woman from South Australia, who is currently studying for a Bachelor of Business with Swinburne University. She is also an artist who enjoys sharing personal memories of growing up with her family though her acrylic paintings on canvas. Felicity was first introduced to The Torch during a term of imprisonment at the Dame Phyllis Frost Centre. Upon release and reintegration, Felicity has begun working as the Accounts and Operations Assistant with The Torch.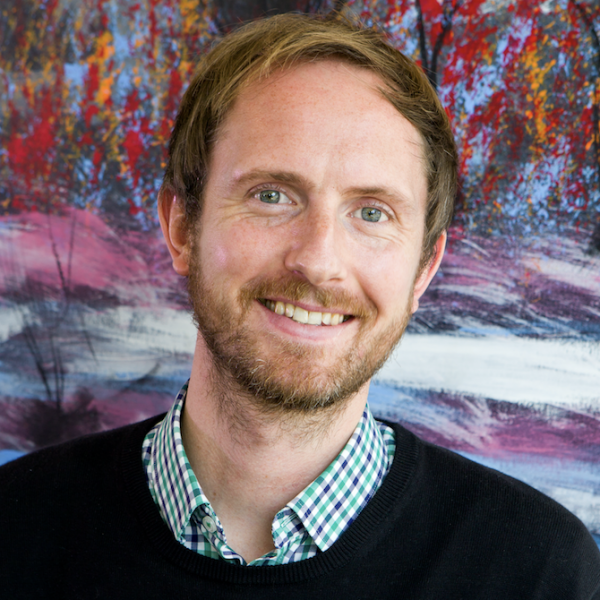 Operations and Marketing Coordinator
Gordon Watson
Gordon has many years of experience working in the fields of CRM Administration, Operations and Marketing. He was excited to join the not for profit sector and expand his knowledge on Indigenous art and culture. His role at The Torch is to coordinate operations and systems within the organisation, and focus on digital marketing strategy.