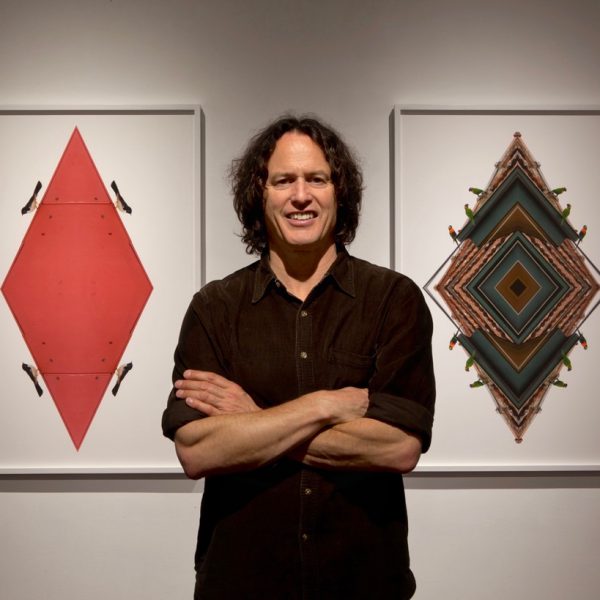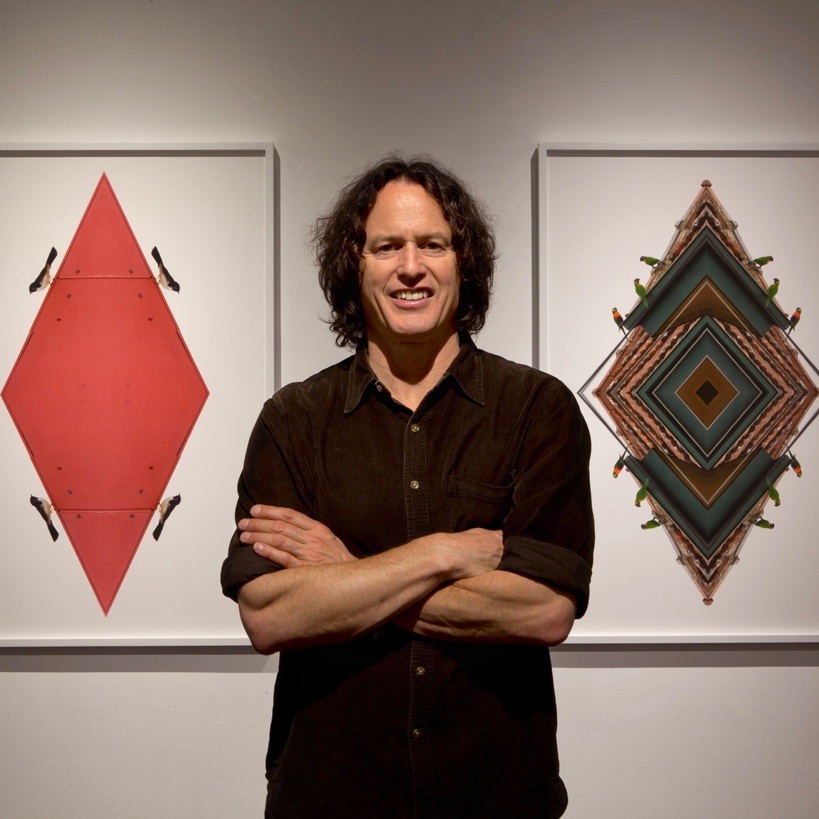 CEO
Kent Morris
Kent is a Barkindji man, a graduate of the Victorian College of the Arts and an alumnus of the Wesfarmers Indigenous Arts Leadership Program. He has over 20 years experience as a practising artist and curator and has specialist knowledge of, and connections within, the Indigenous Australian arts and culture industry. Kent has a strong interest in the educational and healing potential of the arts and in 2011 joined The Torch to design, develop and deliver the Indigenous Arts in Prisons and Community program.
Program Manager
Susannah Day
Susannah is a Martu woman who has over 13 years of experience managing programs in the small to medium arts and culture sector in Australia, the UK and Indonesia. Most recently she was Head of Programs & Operations at Brunswick Mechanics Institute, managed by Next Wave. Susannah has also coordinated the biennial contemporary dance festival Dance Massive in 2017, has been the Program Producer at The Substation, and Producer at The Blue Room Theatre in Perth. Susannah has extensive experience stepping into new organisational roles, designing new creative programs and developing sustainable systems and processes. Susannah manages The Torch's Statewide Indigenous Arts in Prisons and Community program.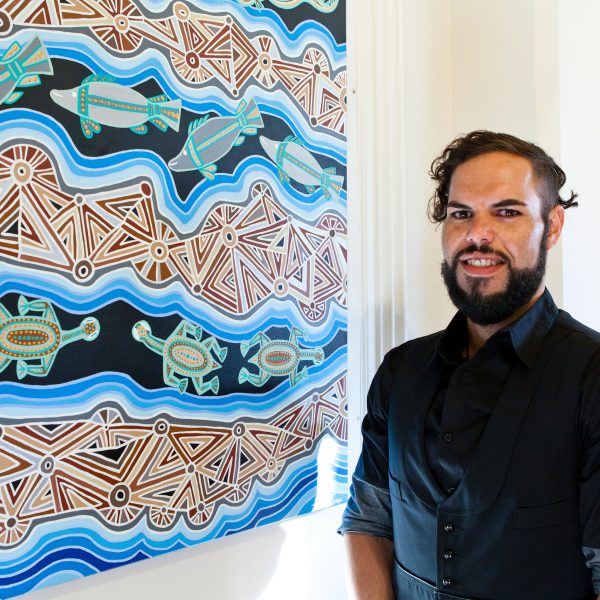 Statewide Indigenous Arts Officer in Prisons
Paul Mc Cann
Paul is a Marrithiyel man and a traditional landowner of the South West region of the Daly River (Northern Territory). Paul is a talented emerging artist who joined the Victorian Justice Department as an Indigenous Prison Officer then moved into an Aboriginal Wellbeing Officer role to better assist the Aboriginal community. Paul provides art and cultural support to Indigenous inmates across Victoria.
Statewide Indigenous Arts Officer in prison
Sean Miller
Sean is a Kamilaroi man who is now living in Melbourne. Sean brings a diverse range of art practices to The Torch having worked across a range of mediums over the past 25 years. Sean has a Certificate III in Graphic Arts and has designed The Torch's Confined catalogues the past 3 years. Sean's preference for his artwork is working with ceramics. Sean was a finalist in the 2016 Indigenous Ceramic Art Awards, and his ceramics have also been acquired by the National Gallery of Victoria and Shepparton Art Museum for their collections. Sean provides art, cultural and mentoring support to Indigenous inmates across Victoria.
Arts Officer in Community (North West region)
Robby Wirramanda
Robby is a Wergaia man who has a strong background in the arts since a very young age. spanning painting, photography, carving, ceramics and music. Robby was introduced to The Torch whilst incarcerated in Barwon prison. Robby now provides art cultural and arts vocational support to Indigenous men and women who are transitioning back to the community in the north western region of Victoria.
Statewide Indigenous Women's Arts Officer
Georgia MacGuire
Georgia MacGuire is a proud Wurundjeri woman living on Dja Dja Warrung country in The Central Goldfields of Victoria. Georgia is an established artist and practices under the pseudonym Blackgin. Georgia has a Bachelor of Creative Arts from Deakin University and is currently doing her Masters in Secondary Education.
Georgia established the Victorian Aboriginal women's collective Ngardang Girri Kalat Mimini (Mother Aunty Sister Daughter). Georgia is passionate about the transformative power of visual art and supporting Aboriginal women to develop their own art practices.
Georgia has joined the team at The Torch as the Statewide Indigenous Women's Arts Officer in 2019 and is excited about the contributions she can make to Women's lives and the arts industry through her role.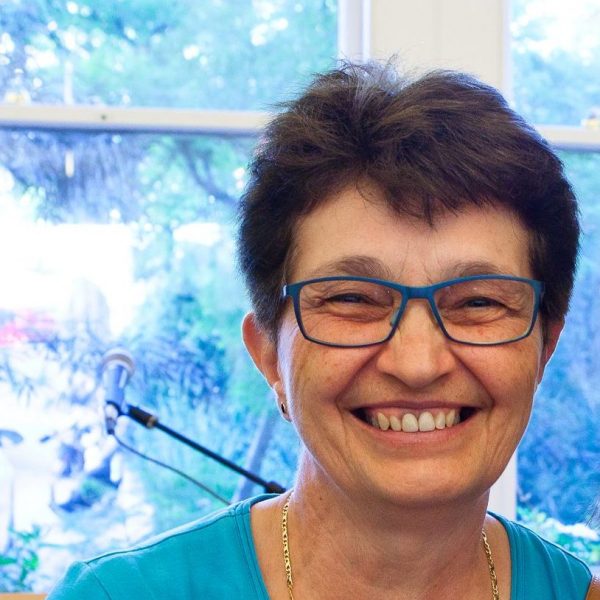 Research and Arts Officer
Chris Keeler
Chris has over 20 years of experience working in the field of Indigenous cultural heritage at the Koorie Heritage Trust and Museum Victoria, including researching, writing and editing cultural resources, project managing exhibitions and managing cultural collections. Her role at The Torch is to research and produce program resources and assist with the management of artworks and exhibitions.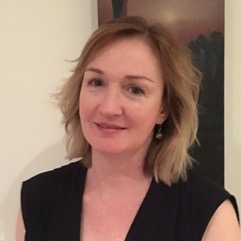 Finance and Development Manager
Debra Lyon
Deb is an accountant with over 20 years experience in both the corporate and not for profit sectors and most recently held the position of Finance and Operations at the Australian Centre for Contemporary Art (ACCA). Deb brings experience in supporting smaller organisations during rapid periods of growth and is responsible for managing The Torch's finance, business development and governance.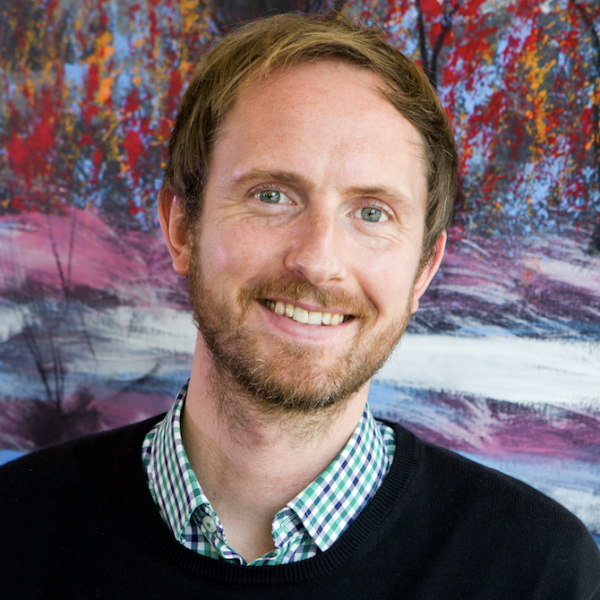 Operations and Marketing Coordinator
Gordon Watson
Gordon has many years of experience working in the fields of CRM Administration, Operations and Marketing. He was excited to join the not for profit sector and expand his knowledge on Indigenous art and culture. His role at The Torch is to coordinate operations and administration within the organisation, and focus on digital marketing strategy.
Art Manager
Nerissa Broben
Nerissa has worked with the Victorian Koorie community for many years in the areas of education, art and cultural heritage. As the Senior Curator of Collections at the Koorie Heritage Trust for over 12 years, she brings project management, collection management and curatorial experience to the Torch team. Nerissa's role at The Torch is to manage the artworks, art sales, licensing, commissions & provide exhibition support.
Art Coordinator
Sarah Barrow
Sarah has over 10 years of experience in the arts and culture sector, in positions spanning arts facilitation, project management and collection management. She also has experience working alongside a number of remote Indigenous communities, where she supported the development of creative enterprises. Sarah holds a master of art curatorship, and with this experience helps to coordinate The Torch's artwork and sales.