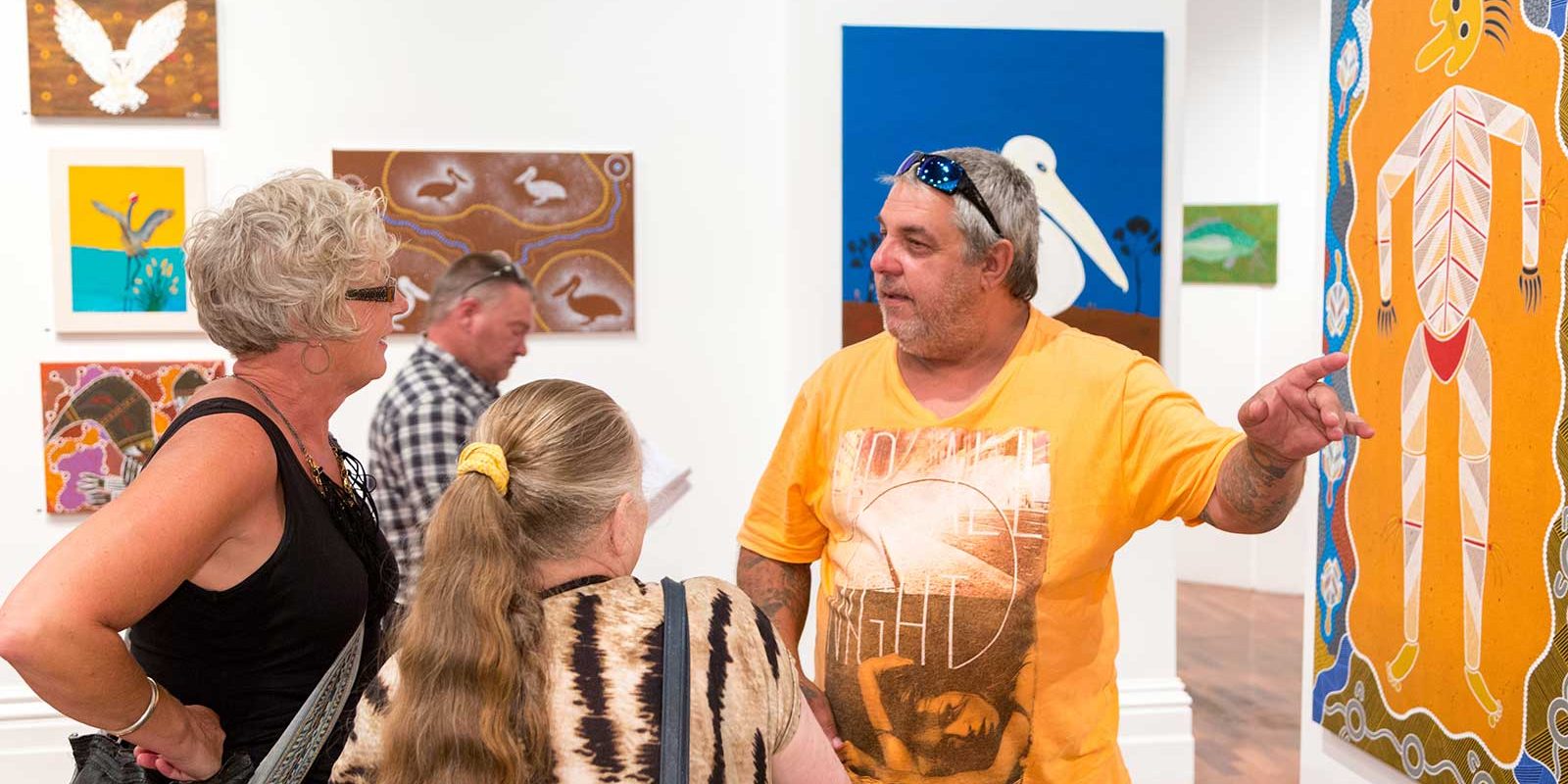 In community
I love the idea that someone has seen my painting and loved what I've done, and paid their money, and have it on display in their home. It gives me so much pride.

Felicity Chafer-Smith, Ngarrindjeri
The Post-Release (In Community) component of the program supports those who have been released from prison and assists in their integration back into the community. Once released, we continue to sell artworks and licence artworks on behalf of our artists and provide creative mentorship to take their artistic practice to the next level. 100% of the sale price goes directly to the artist.
Additionally, the Torch offers training and earned income opportunities through murals and other special projects.
Support is tailored to each participant and includes assistance to seek employment, foster new cultural networks and connect to industry opportunities. Each post release artist is assigned an Indigenous Arts Officer (a professional artist themselves) who help participants attend arts industry events, source specialised art materials and apply for external opportunities such as curated exhibitions, awards and arts education.
220 ex-offenders participated in the In Community program in 2021.
A number of philanthropic organisations support this part of the program.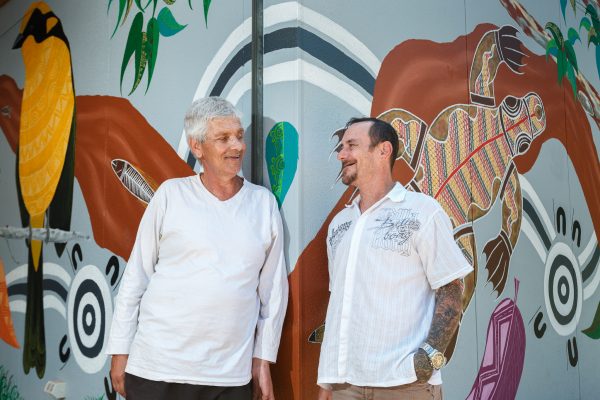 ---
In 2017 Robby Wirramanda became the first person from The Torch's Indigenous Arts in Prison and Community program to be employed by The Torch as an Arts Officer supporting our participants as they transition back into the community.
Art for me in prison was really just getting back to my Country, Lake Tyrrell. All the series I painted inside reminded me of the Country I grew up on, hunted on, camped on. I find myself back in that place, in the same shed, still creating art with others I help through this program. It's a great place to be. I couldn't say no to that. To be able to do something I love anyway, talking to other brothers and sisters, either giving them inspiration, taking them out bush, dropping them off…it's a great job, a great place to be.

Robby Wirramanda, Wergaia/Wotjobaluk, 2018
---
Kamilaroi man Sean Miller, whose works have been collected by the NGV and the Shepparton Art Museum, was the second person to come through the program then progress to deliver it.
I feel I have focus and direction and am not in a dead-end cycle. Also, in exploring my culture through art and exhibiting with The Torch, I was able to take my art to limits I never thought were possible.

Sean Miller, Kamilaroi, 2018