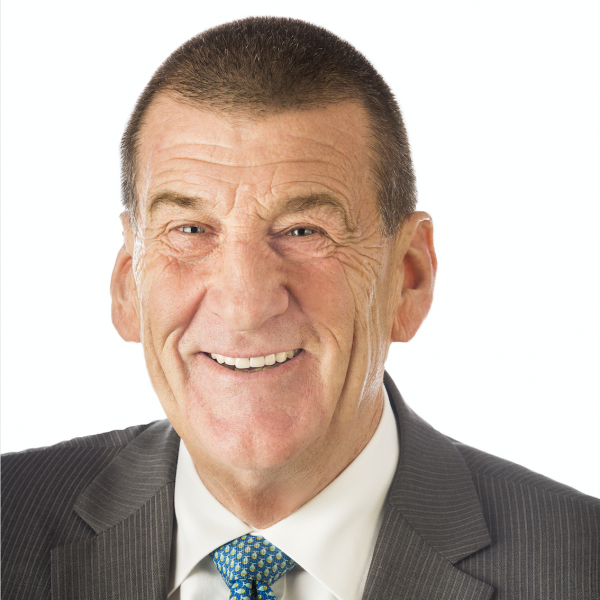 Chair
Hon. Jeff Kennett AC
Jeff Kennett has been Chairman of The Torch since 2015. His interest in Indigenous Affairs started in 1980 when he was appointed Victorian Minister Responsible for Aboriginal Affairs.
Mr Kennett was the Premier of Victoria from 1992-1999 and Leader of the Opposition 1982-1989 and 1991-1992. He was a member of the Victorian Parliament for 23 years.
He is Chairman of CT Management Group Pty Ltd, Chairman of The Original Juice Co Limited and a Director of Amtek Corporation Pty Ltd.
He was one of only three non-Indigenous people to be invited to serve on the National Co-Design Group, developing details of The Voice to Federal Parliament for the Indigenous community.
Mr Kennett was the Founder and the Chairman of beyondblue from 2000-2017.
He was formerly Chairman of Open Windows Software Pty Ltd, a Director and Chairman of Equity Trustees Limited and a Director of Seven West Media.
He was also a past President of the Hawthorn Football Club, having served as President from 2005-2011 and 2018-2022.
Mr Kennett was awarded the Companion of the Order of Australia in 2005.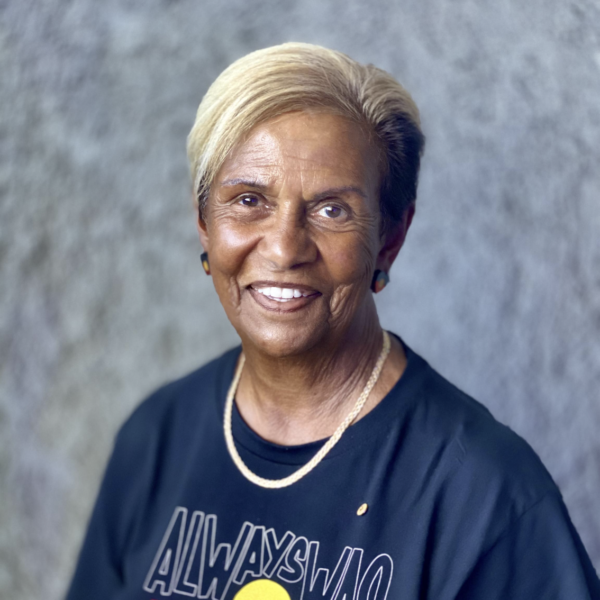 Director
Aunty Pam Pedersen AO
Aunty Pam is a proud Yorta Yorta woman and an Elder of the Victorian Aboriginal community. As the youngest daughter of Aboriginal leaders Pastor Sir Douglas Nicholls and 2008 Victorian Honour Roll of Women inductee Lady Gladys Nicholls, Aunty Pam follows in her parents' footsteps as an advocate for the rights of Aboriginal people.
Aunty Pam has made a significant contribution to the lives of young people in the court system, offering counsel and sharing her own experience to promote cohesion in Aboriginal families and communities. She has been an Elder on the Koori Courts since 2005, a community member of the Adult Parole Board, and has worked with young people coming into contact with the criminal justice system in roles with Jesuit Social Services and now Berry Street Shepparton.
Aunty Pam is an Honorary Elder of the Victorian National Aboriginal and Islander Day Observance Committee (NAIDOC). In 2016, she was inducted onto the Victorian Aboriginal Honour Roll.
Her motto is, "If you can dream it, you can achieve it".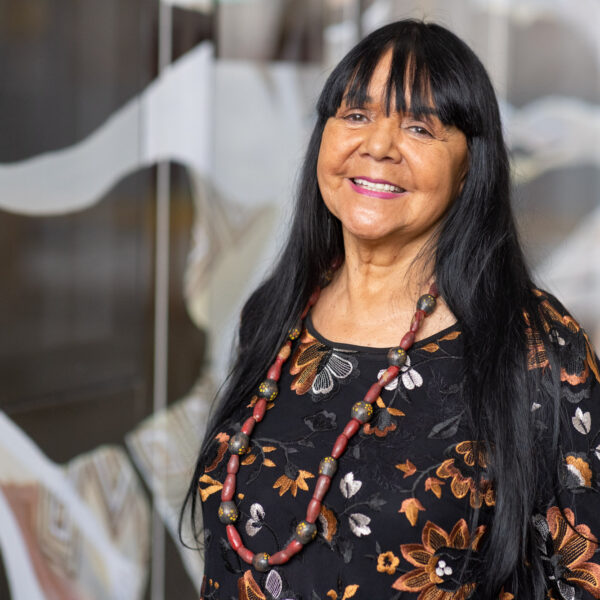 Director
Aunty Zeta Thomson
Aunty Zeta Thomson is a respected Elder and descendant of the Yarra Yarra Clan of the Wurundjeri Woi Wurrung people through her father and grandfather, Alexander Briggs, and is a descendant of the Ulupna Clan of the Yorta Yorta people on her mother and grandmother, Teresa (Yarmuk) Clements' side. She is a renowned artist, culture teacher and advocate for the rights of Aboriginal prisoners in Victoria.
She has had a lifetime involvement in Aboriginal affairs, working at a community level, like many of her family members. She has supported land rights and Aboriginal rights with her family. She continues to campaign for the rights of Aboriginal prisoners and is currently the Deputy Chair of the Eastern RAJAC, member of Aboriginal Justice Forum and has been volunteering for the Independent Visitors Scheme for many years.
"I come from a strong warrior family and my family has contributed to the Aboriginal community over many years… My family was very involved in the community and they took us everywhere as children with them. When they went to small community gatherings to speak about our people's plight and what was happening with our people, we were was always there with them so we could listen".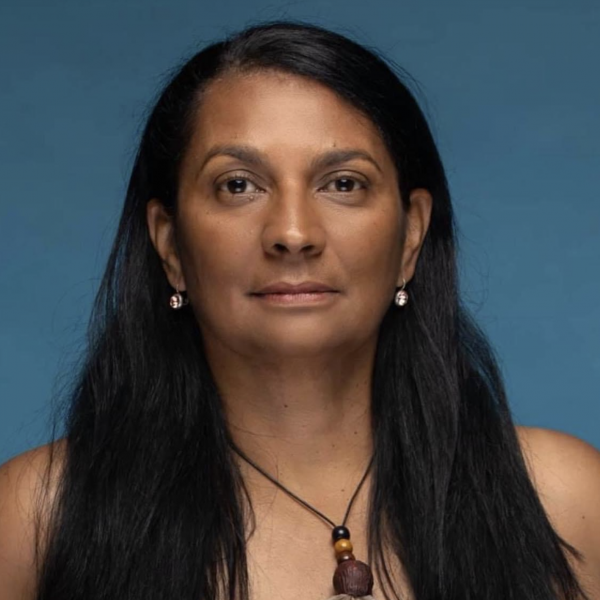 Director
Nova Peris OAM OLY MAICD
Nova Peris OAM OLY MAICD was Australia's first Aboriginal woman elected to Federal Parliament and first Aboriginal Australian to win an Olympic Gold Medal and was recently awarded the 2020 Women in Leadership Award.
Nova is a passionate campaigner for Aboriginal rights and reconciliation in Australia. As a treaty ambassador for the former Aboriginal and Torres Strait Islander Commission (ATSIC), Nova travelled around the country campaigning for a treaty between black and white so that a fundamental understanding between the two groups can be forged.
Nova is a former Board Member and National Patron for Beyond Blue and International Ambassador for the World Health Organisation (WHO), Griffith University Youth Suicide Prevention and for Hepatitis Australia. She is the currently the Patron for The Australian Indigenous Doctor's Association (AIDA) and Firestick Alliance Indigenous Corporation and sits on the boards of The Torch, The Long Walk Foundation and AFL Sports Ready.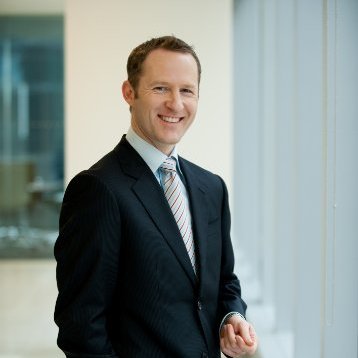 Director
Christopher Miller
Chris joined the Board of The Torch in 2015 and has enjoyed its growth from humble beginnings to the organisation it is today.
Chris' connection to the Indigenous community began in his mid-twenties when he lived in the Western region of Cape York, FNQ. He worked on Country with the western cape communities of Aurukun, Napranam and Mapoon for the Balkanu Development Corporation, focussing on the growth of Indigenous regional business and art development. It was there he learnt the wonder of the Wik Way and Kugu people and their language, arts and customs.
Chris works in financial advisory with some of Australian largest NfP organisations as a Partner of Crestone Wealth Management. He holds a Masters of Business Management (Finance) and is a Graduate of the Australian Institute of Company Directors. Chris is also a Non-Executive Director of social enterprise in hospitality Kinfolk Enterprises, the Himalayan Development Foundation of Australia and is Chairman of the Finance Audit and Risk Committee for Australia's national cycling body, AusCycling.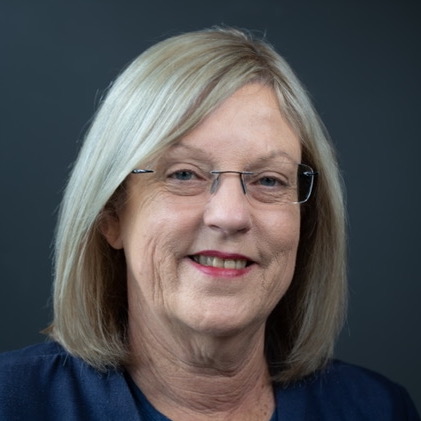 Director
Lisa Neville
Lisa Neville has recently joined the Board of The Torch following a long career in public policy and public administration.
She served as a Member of the Victorian Parliament for 20 years and during that time spent 12 years as a Minister in a range of complex and demanding roles. This spanned from key social policy areas such as mental health, child protection, drug and alcohol and youth justice through to issues of environment, water, police, and emergency services.
Throughout her time as a Minister each of her portfolios touched closely on the lives of indigenous Victorians.
She saw first-hand the impact that Government policies can have on outcomes for indigenous Victorians leading to higher rates of incarceration. The power of The Torch in making a difference in the lives of indigenous Victorians was a key driver for her to join the Board.
As Water Minister Lisa led the Victoria to be the first Australian State to return water entitlements to Traditional Owners, changes to the Water Act to acknowledge the critical voice Traditional Owners needed to have in Water policy and commenced the work to establish a roadmap to return more water to Traditional Owners for cultural and economic purposes.
Lisa is currently also serving as Chair of the Board of Barwon Health, is a non-executive Board member of Employers Mutual Limited and a Board member of the Ovarian Cancer Research Foundation.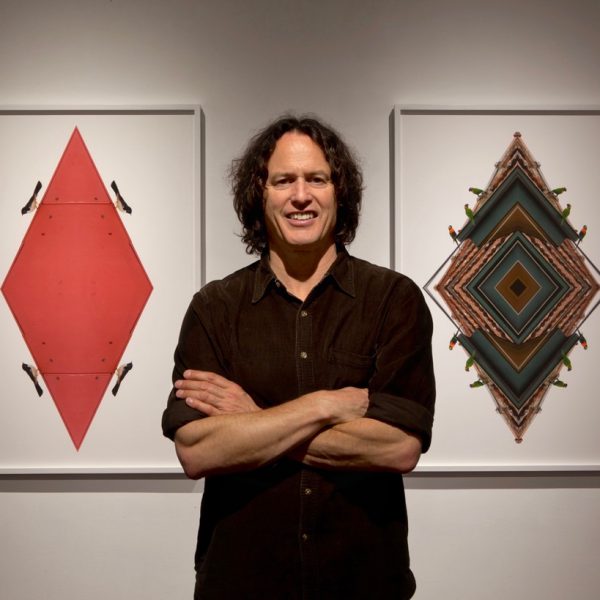 Director
Kent Morris
Kent is a Barkindji man, a graduate of the Victorian College of the Arts and an alumnus of the Wesfarmers Indigenous Arts Leadership Program. He has over 20 years experience as a practising artist and curator and has specialist knowledge of, and connections within, the Indigenous Australian arts and culture industry. Kent has a strong interest in the educational and healing potential of the arts and in 2011 joined The Torch to design, develop and deliver the Indigenous Arts in Prisons and Community program.