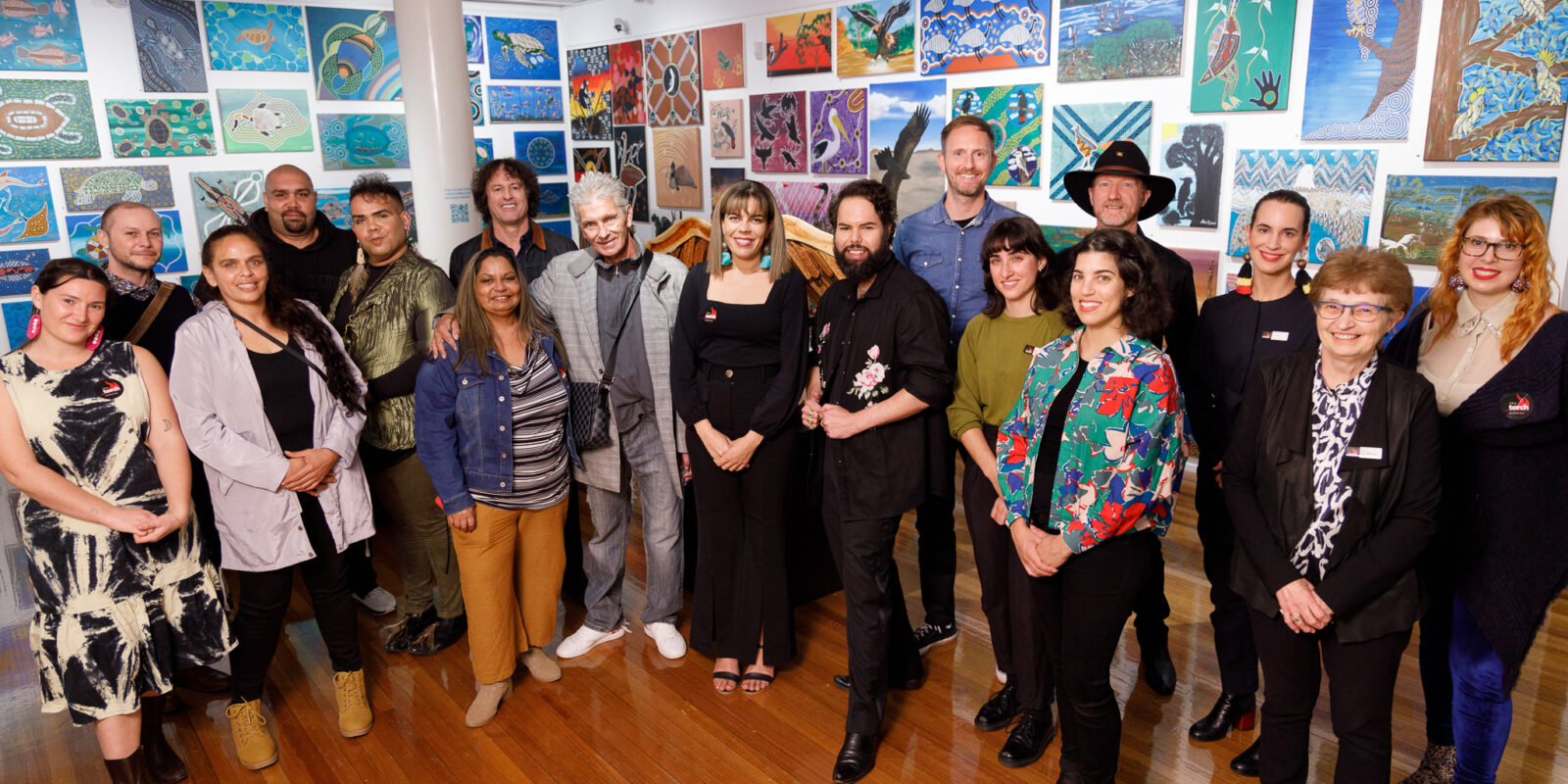 Work with us
If you are keen to work with The Torch supporting First Nations artists to paint a brighter future for themselves and the community, then we are interested in hearing from you.
The Torch's Mission is to inspire and empower First Nations people in Victoria whose lives have been impacted by incarceration to find new pathways beyond the criminal justice system. To achieve our mission, our Indigenous Arts in Prisons and Community Program strives to improve the cultural, social, emotional and financial wellbeing of program participants. There are currently over 700 participants in the program.
INDIGENOUS ARTS OFFICER
Part-time, 2 – 4 days per week negotiable
Are you a First Nations creative who believes in the power of art to change lives?
Why not join The Torch's team of talented First Nations creatives who deliver our art and cultural programs to In Prison and In Community participants? Our Indigenous Arts Officers support First Nations participants to develop their arts and cultural practice both in prison and after release.
This role requires regular travel to Victorian prisons and to metro and regional Victoria to visit participants in community, and scheduled travel to our Melbourne metro office.
The success of The Torch's Program is due to the cultural support and guidance provided to our participants from our Indigenous Arts Officers, which is why we are seeking applicants from Aboriginal and Torres Strait Islander people for this role.
We encourage anyone interested in this role to get in touch with Tarsha Davis, The Torch's Program Manager, to have a yarn prior to the application deadline on 0436 388 142 (email tarsha.davis@thetorch.org.au).View the position description here.
To apply, please send us your CV and a 2-page (maximum) letter outlining why you would be suitable for the role, your current creative practice, and any additional work experience that will support your application.
Send your application via email to Nerissa Broben work@thetorch.org.au by 5pm Monday 23 January 2023.
---