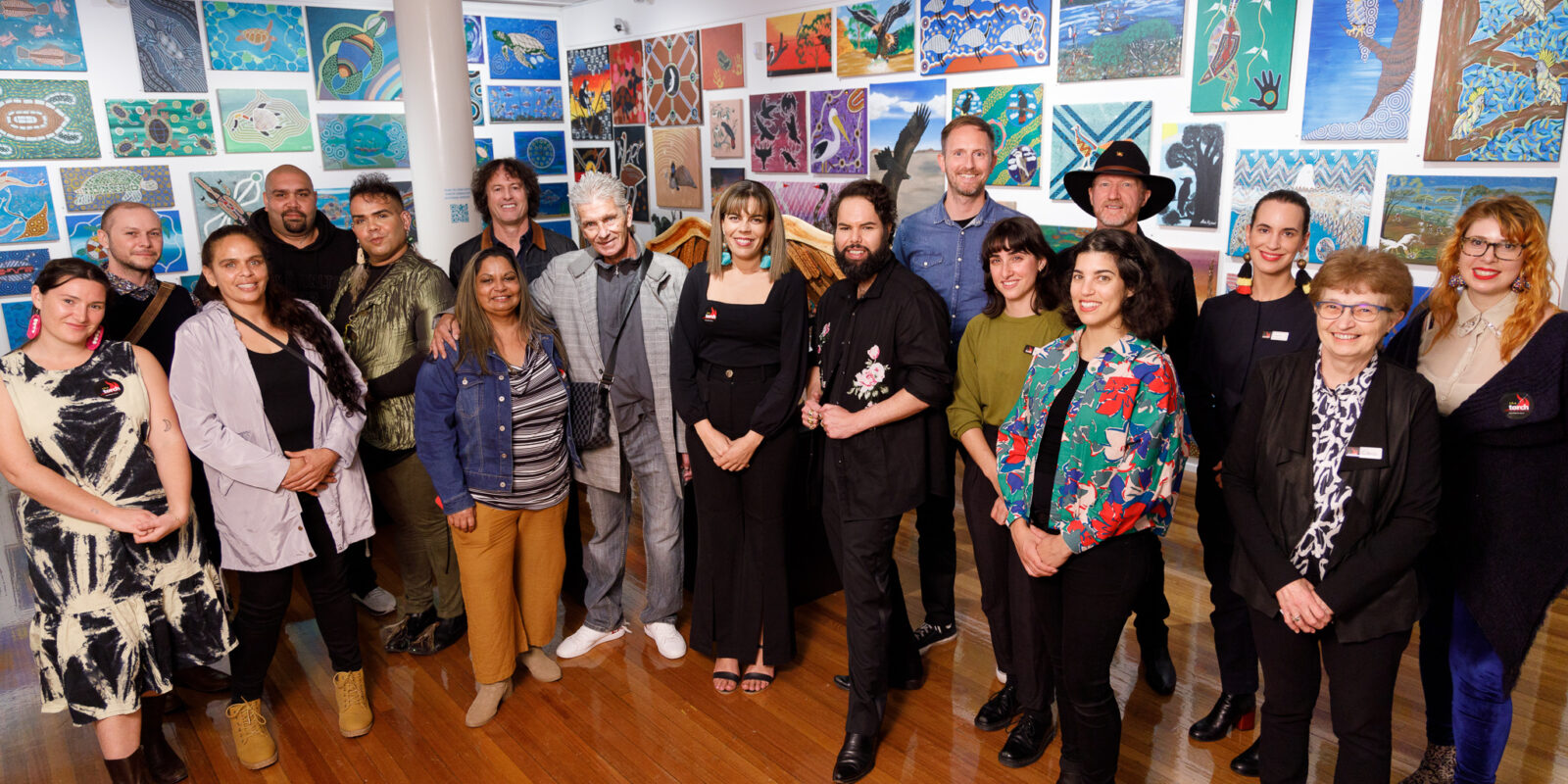 Work with us
Seeking Deadly creatives to join The Torch team!
INDIGENOUS ARTS OFFICERS
4- 5 days per week – permanent positions
$70,000 pro rata- salary sacrificing available
"Becoming an artist has changed me in so many ways. It has given me a better perspective and outlook on life and it has taught me to have patience; I guess it's created a whole new world for me and has given me a lot more confidence in myself."
Thomas 'Marksey' Marks, Wotjobaluk/Gunaikurnai
Are you a creative who believes in the power of art to change lives?
If you are keen to help us paint a brighter future for our mob in the Victorian justice system then we are interested in hearing from you.
We are recruiting for two Indigenous Arts Officer positions!
Join our team of talented creatives, delivering the Torch program to our in prison and post release community of men and women. Our Arts Officers support participants to develop their arts and cultural practice in prison and continue support as participants transition back into the community.
These two roles will require occasional travel to our St Kilda office, regular travel to a set of Victorian prisons and visiting post release participants in metro and regional Victoria. One role is focused on working with women for 3 days and men the remaining 1-2 days a week. The other role is focused on supporting men 4-5 days a week.
The Torch is seeking two highly motivated, organised creatives, with an understanding of the role of the arts in promoting cultural strengthening and wellbeing.
The Torch is a not-for-profit arts organisation that provides art, cultural and arts industry support to Indigenous offenders and ex-offenders in Victoria.
Creating new pathways through art and cultural learning.
The success of our Arts Program is due to the cultural support and guidance provided to our participants from our Indigenous Arts Officers, which is why we are seeking applicants from Aboriginal and Torres Strait Islander people for this role.
Position description can be found here.
Get in contact
We encourage anyone interested to get in touch with Nerissa Broben and have a yarn about the position prior to the application deadline.
Email: work@thetorch.org.au
Torch office: 9042 1236
Application Details
To apply for this role, send us your CV and a 2 page (maximum) letter outlining why you would be suitable for the role, your current creative practice and any additional work experience that will support your application.
Send your application via email to Nerissa Broben work@thetorch.org.au by 5pm Monday 6 June 2022.
---