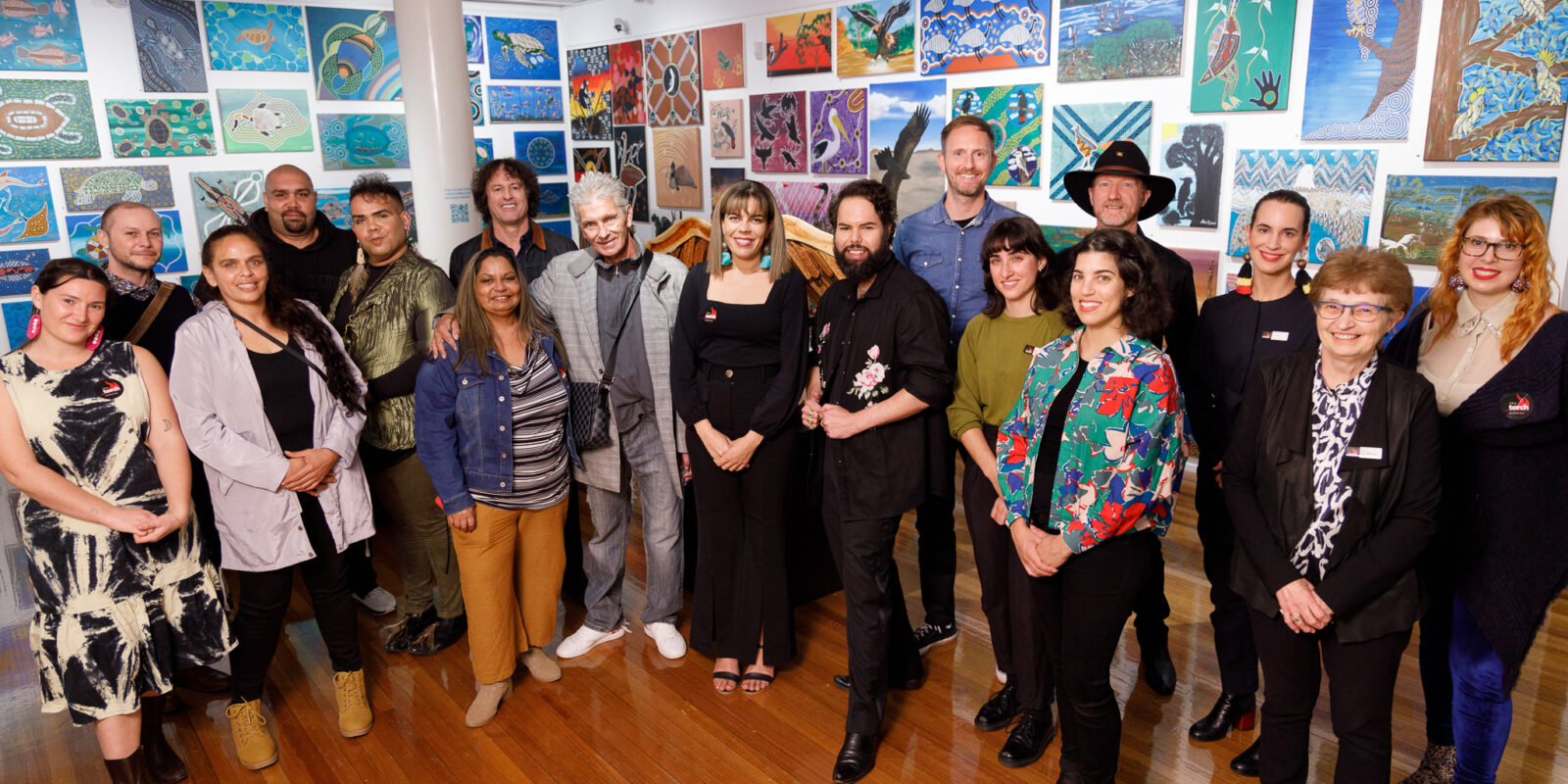 Work with us
We are currently recruiting for a: 
Special Projects Lead
Full time (would consider 0.8 or 0.9 for ideal candidate)
$80,000 + superannuation + salary packaging
We are seeking a passionate and skilled Special Projects Lead to coordinate the delivery of The Torch's earned income projects. These projects primarily include large-scale mural projects and smaller fee-for-service creative initiatives that support Torch artists' artistic and financial participation. The Special Projects Lead will play a pivotal role in managing stakeholder engagement, project logistics, and fostering positive relationships with Traditional Owner groups and artists. This position is a unique opportunity to make a significant impact within our organisation and support the broader First Nations community.
The Torch's mission is to inspire and empower First Nations people in Victoria whose lives have been impacted by incarceration to find new pathways beyond the criminal justice system. To achieve this mission, the Torch's Indigenous Arts in Prisons and Community Program strives to improve the cultural, social, emotional and financial wellbeing of program participants.
This role plays a critical role in helping create positive change for participants through earned income projects. This role leads projects to install large-scale commissioned work in locations around Victoria. Matching the needs of the requesting organisations with community artists, this role is responsible for the start to finish success of the project. Developing positive relationships with artists, Traditional Owner groups and external organisations is critical to the role's success.
To be successful in the role, you will bring experience building relationships within the Aboriginal community. You will possess natural project management skills and a demonstrated ability to meet targets and deadlines. A people person, you will enjoy working collaboratively whilst also possessing the professionalism to work autonomously. Exceptional organisation, written and verbal skills are essential.
To apply, send a cover letter telling us why you are suited to the role to susannah.day@thetorch.org.au. For any queries or an initial yarn, call or email Susannah Day – susannah.day@thetorch.org.au on 0402 077 396.
Program Manager 
Full time (would consider 0.8 or 0.9)
$110,000 + superannuation + salary packaging
The Torch is seeking a full-time Program Manager to manage the delivery of The Torch's Statewide Indigenous Arts in Prison and Community program.
The right person will be passionate about the ability of culture to transform lives and have a proven track record of managing and maintaining positive staff relationships. The role requires someone with great communication skills and experience working with either cultural or First Nations organisations.
This work is at the very cross-section of contemporary arts and social justice so will suit someone passionate about both sectors.
You will oversee a team of program staff, maintain relationships with key stakeholders, drive strategic direction, and implement program policies. Your support will enable participants to transition successfully from prison to the community while nurturing their cultural connections.
The success of The Torch's Program is due to the cultural support and guidance provided to our participants from First Nations people, which is why we are seeking applicants from Aboriginal and Torres Strait Islander people for this role.
For all enquires about this position, please contact Susannah Day – susannah.day@thetorch.org.au