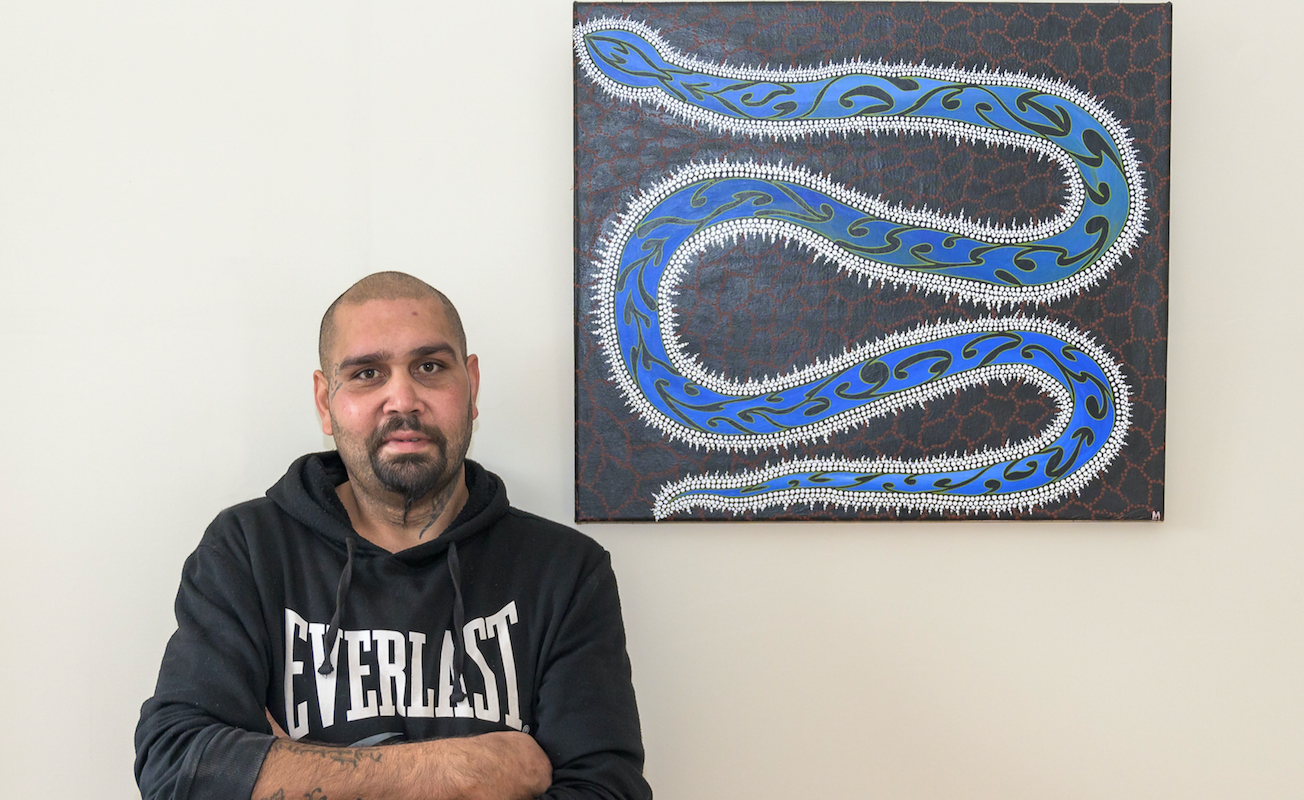 Artist Insights: Leroy McLaughlin
Leroy is a Yorta Yorta artist from Echuca who first joined The Torch program in 2014. Leroy paints to share his story, and feel pride in having created art that others will enjoy.
When I paint, all my problems go away, I lose myself in my art
In 2017, Leroy exhibited at Museum Victoria in the exhibition 'Yannae Wirrate Weelam: The Journey Home'.
His iconic 2018 artwork 'Dingo' was selected by The Torch to be our first limited edition series of prints. This was a run of 20 prints and there is now just one left, which can be snapped up on our online gallery here.
In 2019 he was proudly awarded the Melbourne Road Art Supplies Award presented by The Torch.
In 2020, he recorded a video with our Indigenous Arts Officer Tarsha Davis during Confined 11, talking about what life was like living and painting on the streets. In the video, he thanks the wonderful Launch Housing who put him up in a motel room for a month through the COVID-19 pandemic. This video, complete with blooper reel, can be found here.
Leroy has since secured permanent housing which was celebrated news after multiple years of homelessness.
Since October 2020, Leroy has been working for The Torch as an Art Support Assistant. He is responsible for supporting the packing and sale of artwork, collection management and assisting the art-team with exhibitions. His growth in the role has been fast-paced and it has just been announced that he will be coming on board on a permanent, part-time basis.
Leroy's journey with The Torch is an inspiring one – from painting on the streets to becoming a key member of our art team. We can't wait to see what's next in his journey and incredible art practice!