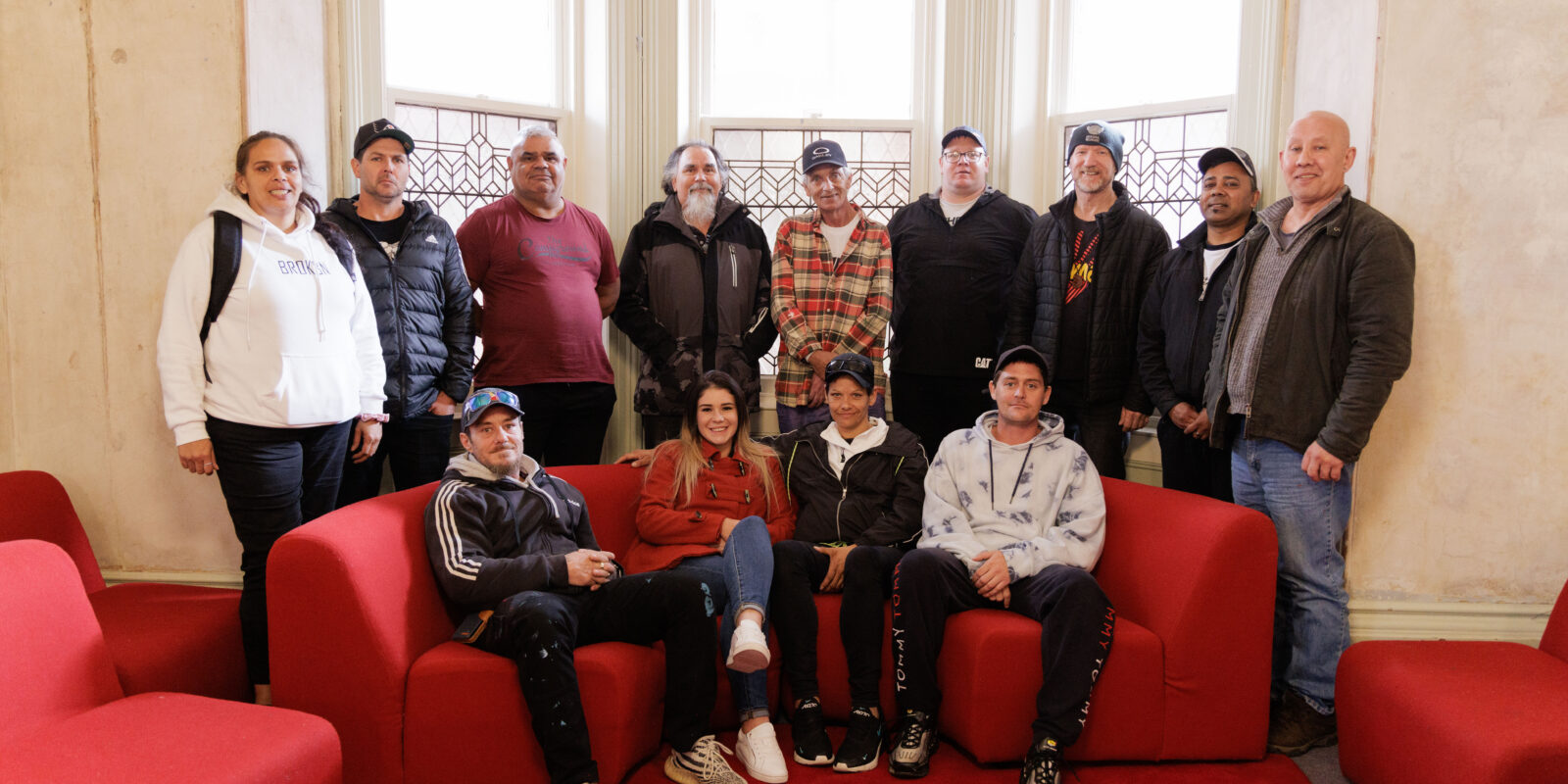 Ten artists learn the art of mural painting
Recently we held a five-day mural training program at Siteworks in Brunswick where we trained up ten artists in the art of mural making – from design, preparation, painting, airbrushing and aerosol work.
What a successful week it was – progressing this exciting branch of our organisation and in turn increasing artist opportunity. THANKS SO MUCH to the artists, staff and sponsors involved in this mammoth effort!
Commissioning a Torch mural has a ripple effect far beyond the project, from the artists involved to those passers-by for years to come.
Each mural project provides post-release artists with a platform to connect, explore and share their culture through art, defining new pathways forward, whilst diversifying their skills and experience. Working as part of a team on meaningful projects and engaging with the broader community helps foster confidence, resilience and self-esteem.
Find out more about our murals & projects