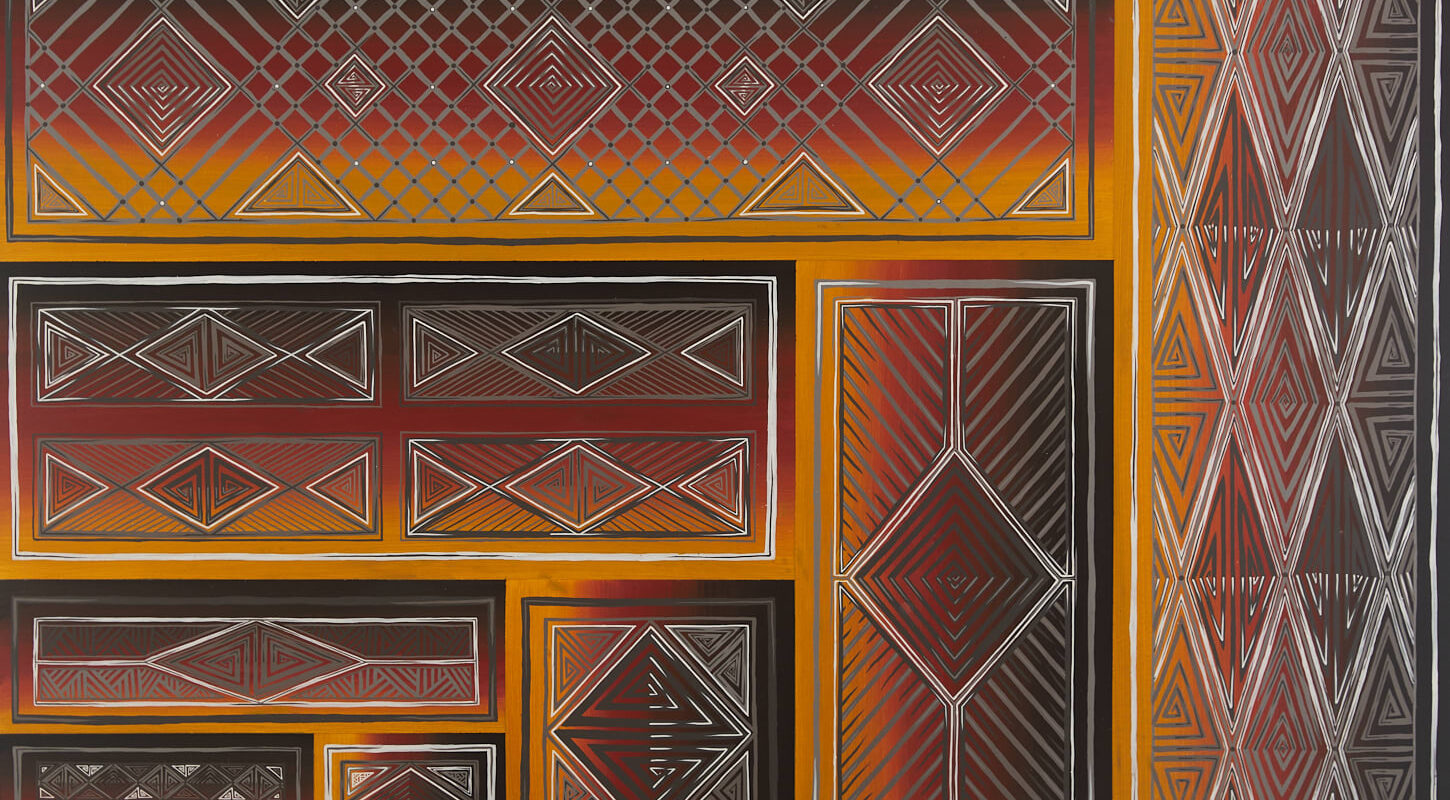 The 10th Koorie Art Show features nine artists from The Torch
The 10th Koorie Art Show launched on 3rd December 2022 and runs to 19th February 2023. It features work by nine artists and three staff from The Torch program. Support this milestone First Nations exhibition at Yarra Building, Fed Square or browse all works online here.
The Koorie Heritage Trust at Federation Square takes Koorie peoples, cultures and communities from the literal and figurative fringes of Melbourne to a place that is a central meeting and gathering place for all Victorians.
The Koorie Art Show is the Koorie Heritage Trust's annual event showcasing the diverse talent of Victoria's First Nations Aboriginal and Torres Strait Islander artists in one inclusive space.
It is an open-entry, non-acquisitive award exhibition, presenting the works of Koorie and Victorian based Aboriginal and Torres Strait Islander artists (new and emerging, mid-career and senior).
The 10th Koorie Art Show 2022
Dates: 3 December 2022 – 19 February 2023
Admission: Free
Location: Ground Floor, Yarra Building, Federation Square
Looking for art? Shop from the Koorie Art Show or The Torch's Online Gallery.