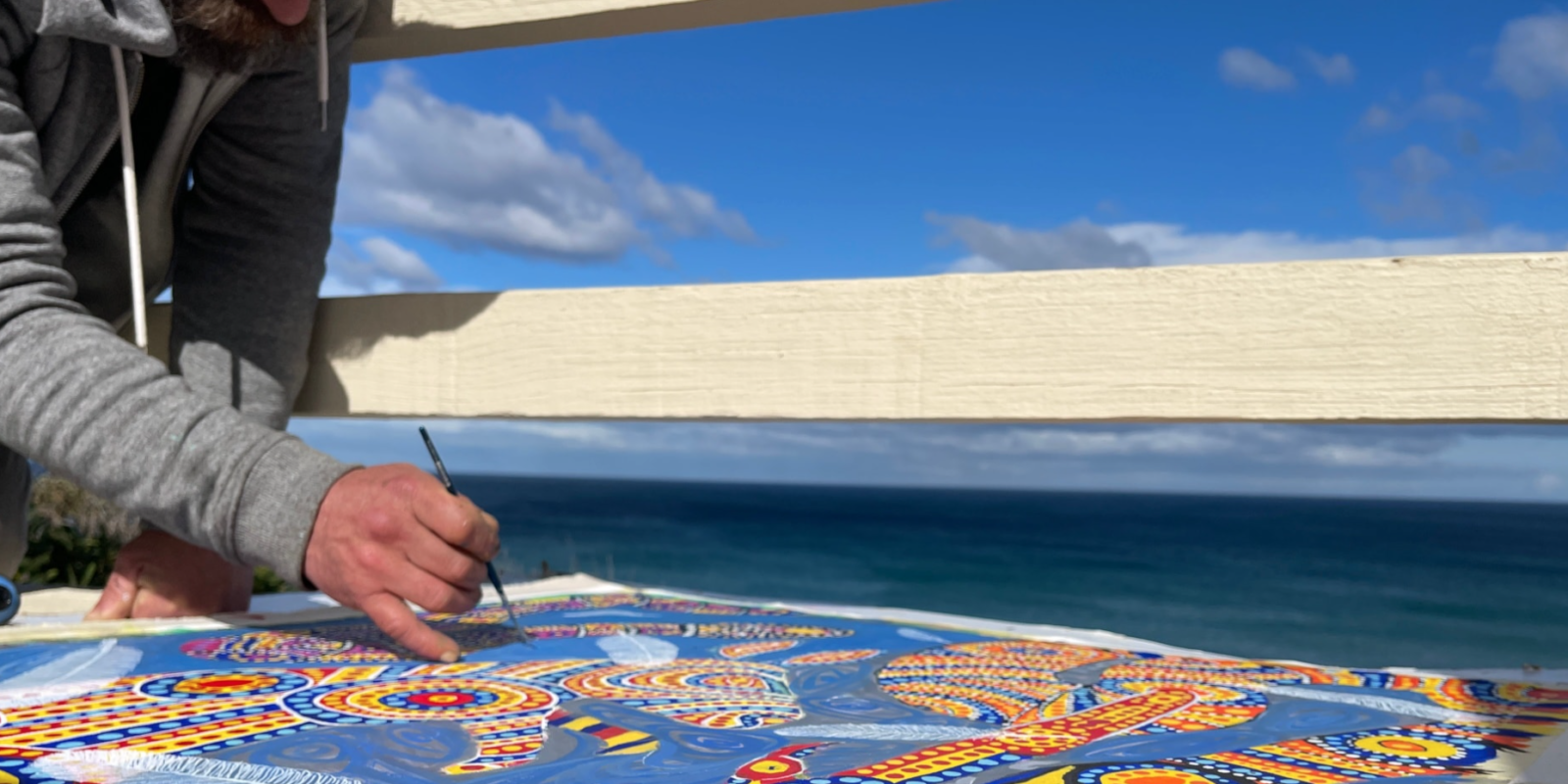 Artist Insights: Gumarran
Gumarran is a Yolgnu artist from the north-eastern Arnhem Land region of the Northern Territory. He joined The Torch in 2020, and is a post-release participant living near the Bellarine Peninsula in Victoria.
Gumarran's paintings often incorporate flowing, expressive brushwork and a colour palette that takes inspiration from natural ochre colours, and more recently some eye-catching ocean blues.
My art works are connected with dreamings, stories and songlines passed onto me. I have been taught to paint traditionally by family members on Yolgnu Country and by connections with Central Desert mob (Pintupi/Luritja).
He lived in Kintore for a period, where he learned stories and lore from Pintupi/Luritja people.
This is an extremely remote community where traditions and customs are still being practised I've been fortunate enough to have an ongoing and strong connection to culture.
In the two years since joining as a participant with The Torch, Gumarran has sold an impressive 20 works. His latest works have wonderful abstract elements to them.
Some of my artworks are an abstract interpretation of this knowledge or other lessons I've learnt in life and express with my own unique style.
View Gumarran's profile and works for sale here.