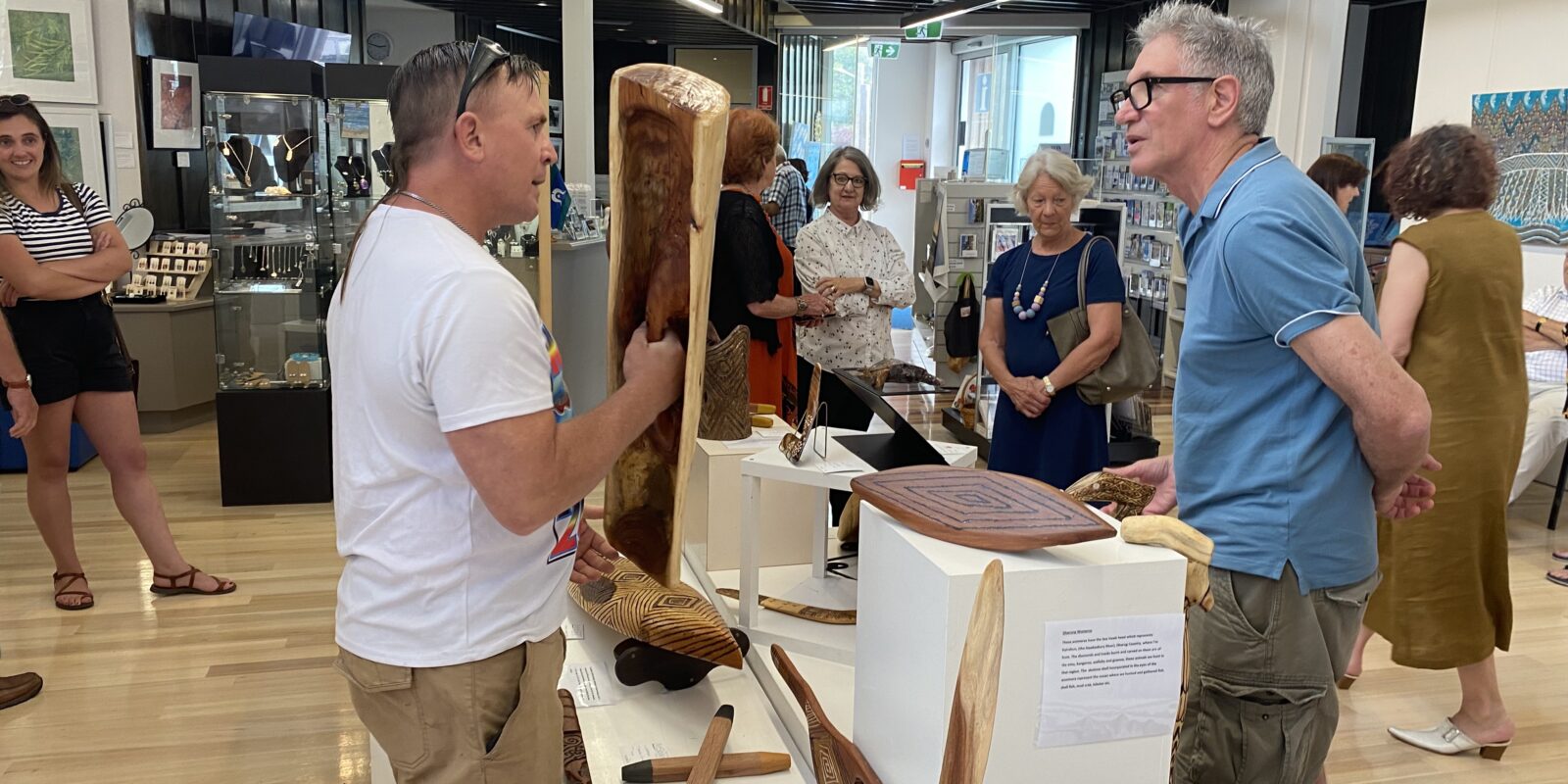 Artist Daniel Church opens his own exhibition in Wonthaggi
The Torch artist Daniel Church (Darug) has just launched his own exhibition at ArtSpace Gallery Wonthaggi, running until 5 March 2023.
Daniel was born in Liverpool NSW, on Darug Country, where his parents, grandparents, great grandparents and ancestors were also born.
'This Is My Story' is an exhibition of Daniel's artworks and wood carvings which explores his visions of beauty, songlines and storytelling from his ancestral family connection to the ocean and Country.
ArtSpace is open seven days a week 11:00 am – 3:00 pm. Make sure you visit this impressive exhibition before 5th March.
ArtSpace Gallery Wonthaggi, The Centennial Centre, 1 Bent Street, Wonthaggi 3995 (opposite Aldi).
Tel: (03) 5672 5767.
View Daniel's other works for sale through The Torch Gallery here.