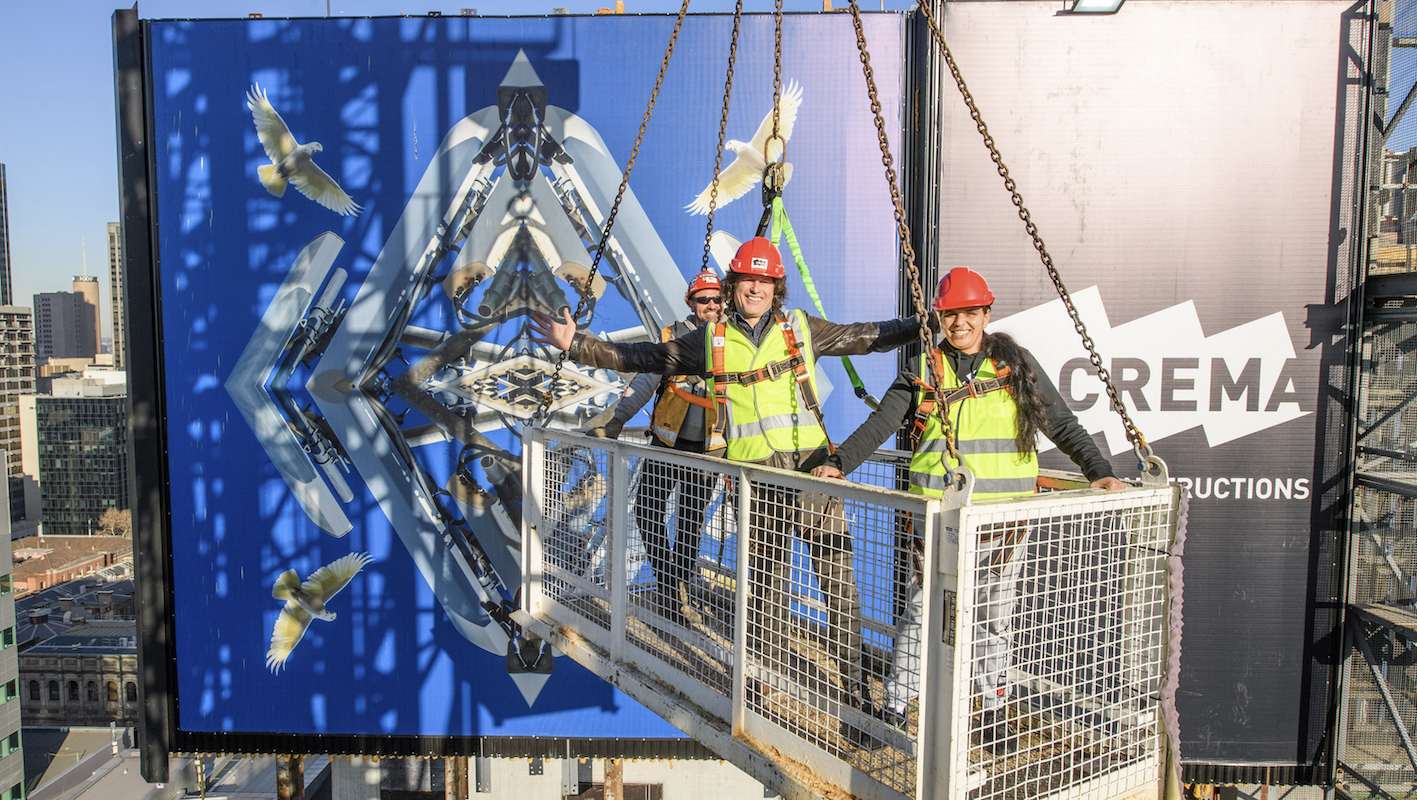 Torch CEO Kent Morris part of the Gallery in the Sky
As part of Crema Constructions Gallery in the Sky initiative, the Melbourne-based building company partnered with The Torch CEO Kent Morris whose artwork is currently on display at 263 William Street, 15 stories in the sky.
The Gallery in the Sky program is a charitable initiative established by Crema Group in 2015.
Every year, Crema Group uses its high-profile construction sites to provide a platform for budding Australian artists to showcase their work while supporting a charity of their choice.
We see it as a unique opportunity to give back to the people of Melbourne, a city we are lucky to call home.
Kent chose The Torch as his charity of choice and we were lucky to have both Melissa Bell and Ash Thomas there to represent The Torch as artists in the program.
Well done to Kent and both Torch artists on this fantastic achievement, and on being so high up in such a small contraption.