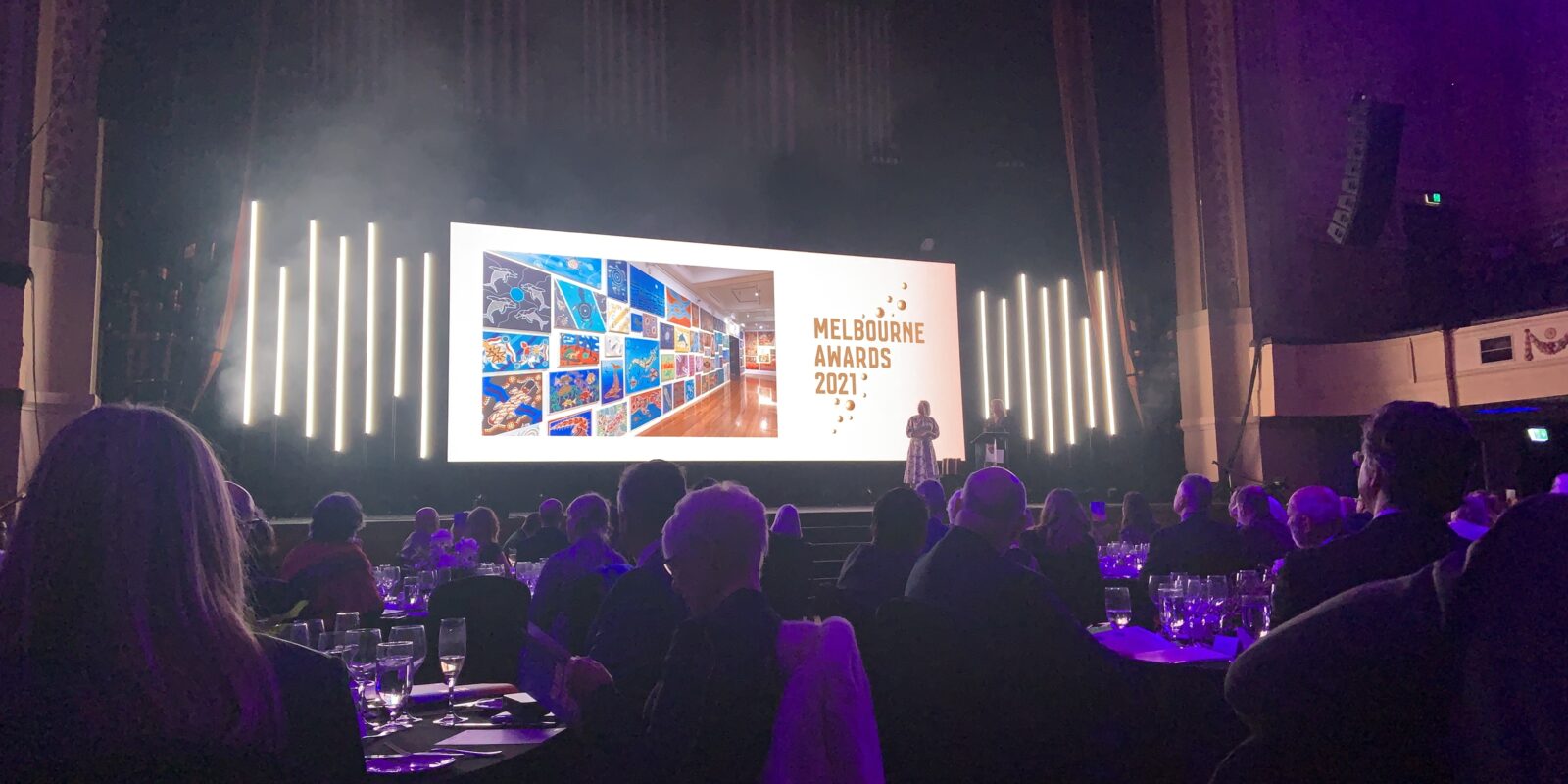 The Torch wins the City of Melbourne 2021 Aboriginal Melbourne Award
On Saturday, The Torch staff were excited to go along to the Melbourne Awards as The Torch was a finalist in the Aboriginal Melbourne – Kommargee Ketherba award. They were even more excited when The Torch was announced as the winner of this award!
Now in its 19th year, the Melbourne Awards are the City of Melbourne's highest accolade, celebrating the inspirational Melburnians who dedicate their time and energy to making this city a world leader.
In 2021 eight key award areas were identified to reflect the way in which programs and organisations contribute to Melbourne as a thriving, forward-thinking capital city
The Aboriginal Melbourne – Kommargee Ketherba award, sponsored by Sofitel, recognises projects and initiatives that have an impact on and celebrate the lives of the Aboriginal and Torres Strait Islander community in Melbourne. Kommargee Ketherba means 'rise up together' in the Boon Wurrung language.
Our thanks to the City of Melbourne for this great honour.
Thanks also to staff Tarsha, Paul, Chris and Sarah who were in attendance, and to Chris and our CEO Kent for appearing in video interviews shown at the event and on Channel 9.
Enjoy pictures of the event below, and video content (we are the first award) here