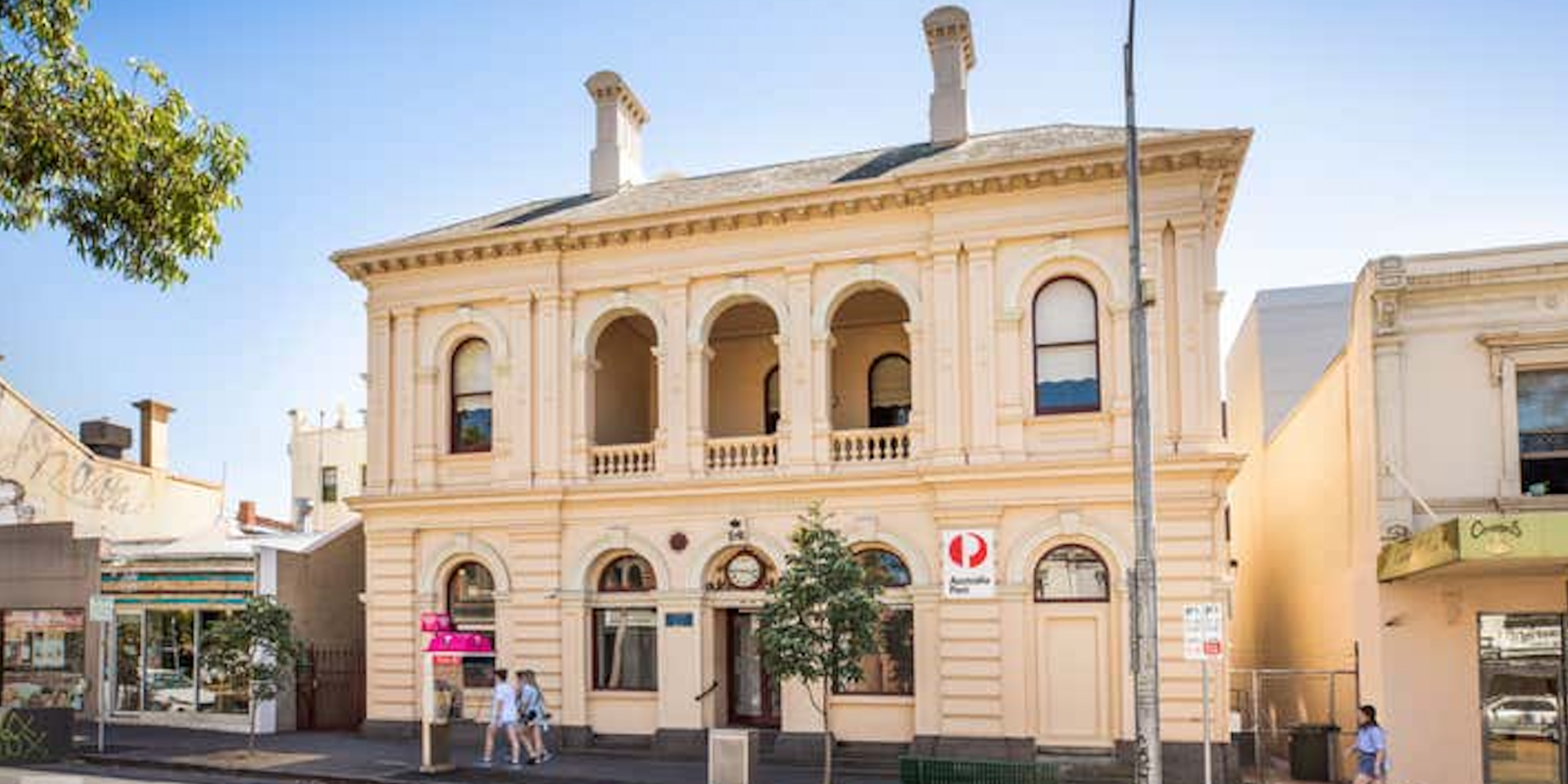 The Torch is Moving to a New Home in Carlton
The Torch has been working out of our current location at 46 St Kilda Road on Yalukit Willam Country for the past eight years. However, we recently received a notice to vacate within six months due to the building's sale and imminent demolition.
After much consideration and planning, we are thrilled to announce that The Torch has found a new home on Wurundjeri Country in the heart of Carlton. Our new premises, located at 146 Elgin St, is a heritage building that served as the Carlton Post Office for over 100 years. It is currently undergoing significant renovation and will feature a beautiful gallery, creative studio spaces, and increased artwork storage capacity.
The Torch is looking forward to making a First Nations imprint on this historic building, and we can't wait to welcome you all in the coming months. The new premises will shape the next chapter of The Torch program and help consolidate on the growth we have experienced over the past 11 years.
We will be leaving St Kilda Rd by Friday, April 21 and will welcome visitors to Carlton from Monday, May 8. All artwork pick-ups and artist visits will be on hold for two weeks while we unpack, launch Confined 14, and get the space ready for your arrival. We thank you for your patience.
If you have any questions about the move, please don't hesitate to contact Susannah Day on susannah.day@thetorch.org.au.
We are confident that our new home in Carlton will provide an excellent space for our continuing work and community connection, and we look forward to sharing it with you.
With respect and regards
Kent Morris and The Torch Team.