Confined 14
to start — at Glen Eira City Council Gallery
Confined 14 features artworks by Indigenous artists currently in or recently released from prisons in Victoria, Australia.
Presenting over 400 artworks from over 400 artists, Confined 14 creates a strong visual metaphor for the over-representation of First Nations Australians in the criminal justice system. In 2023, Confined 14 will coincide with National Reconciliation Week with a program of events celebrating Aboriginal and Torres Strait Islander culture.
The Confined exhibition is the key annual public event of The Torch's Indigenous Arts in Prisons and Community program which provides art, cultural and arts industry support to Indigenous artists currently in, or recently released, from Victorian prisons.
Artworks created through The Torch are part of a rehabilitation process that helps build confidence, social capital, economic stability and pathways to reconnect with the community.
Confined plays an important role in supporting First Nations artists to tell their stories, connect with the community, develop arts networks and reintegrate back into society.
100% of the artwork price goes directly to the artist.
More Information
Works will be available to view and purchase on The Torch website from 8am, and at Glen Eira City Council Gallery from 10am, on Friday 5th May.
Glen Eira City Council Gallery opening hours: Monday to Friday, 10am to 5pm; Sunday and Saturday, 1pm to 5pm.
Confined 14 is proudly supported by: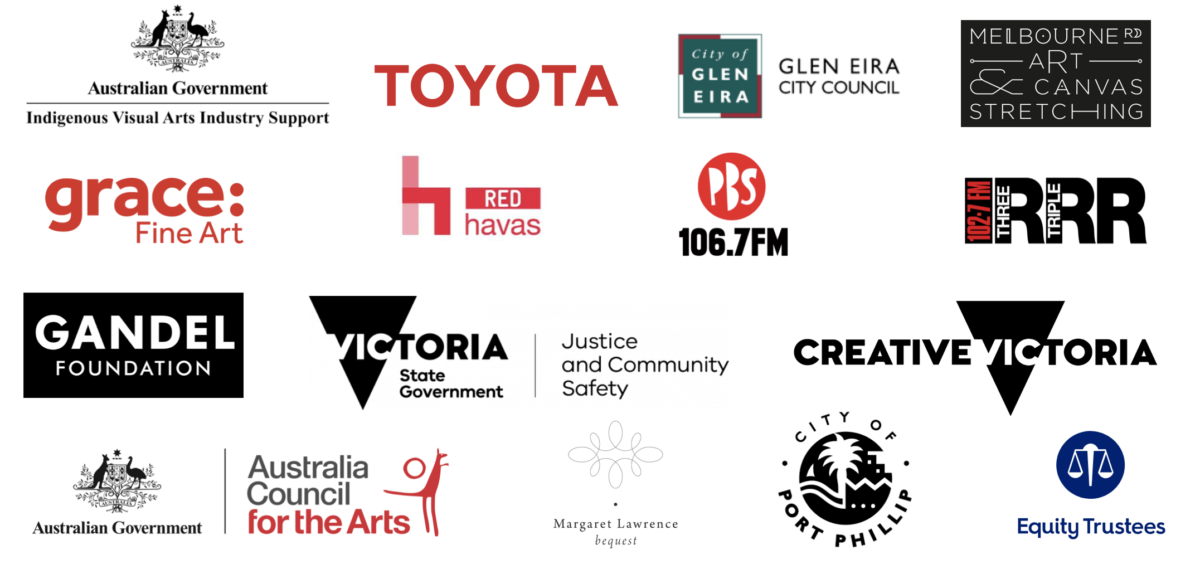 Artwork credit: Marksey (Wotjobaluk/Gunaikurnai) Platypus 2023, acrylic on canvas
Date & Time
Start:
End:
Location
Glen Eira City Council Gallery
Cnr Glen Eira & Hawthorn Roads, Caulfield
Organiser
The Torch
Sarah Hall
info@thetorch.org.au
(03) 9042 1236