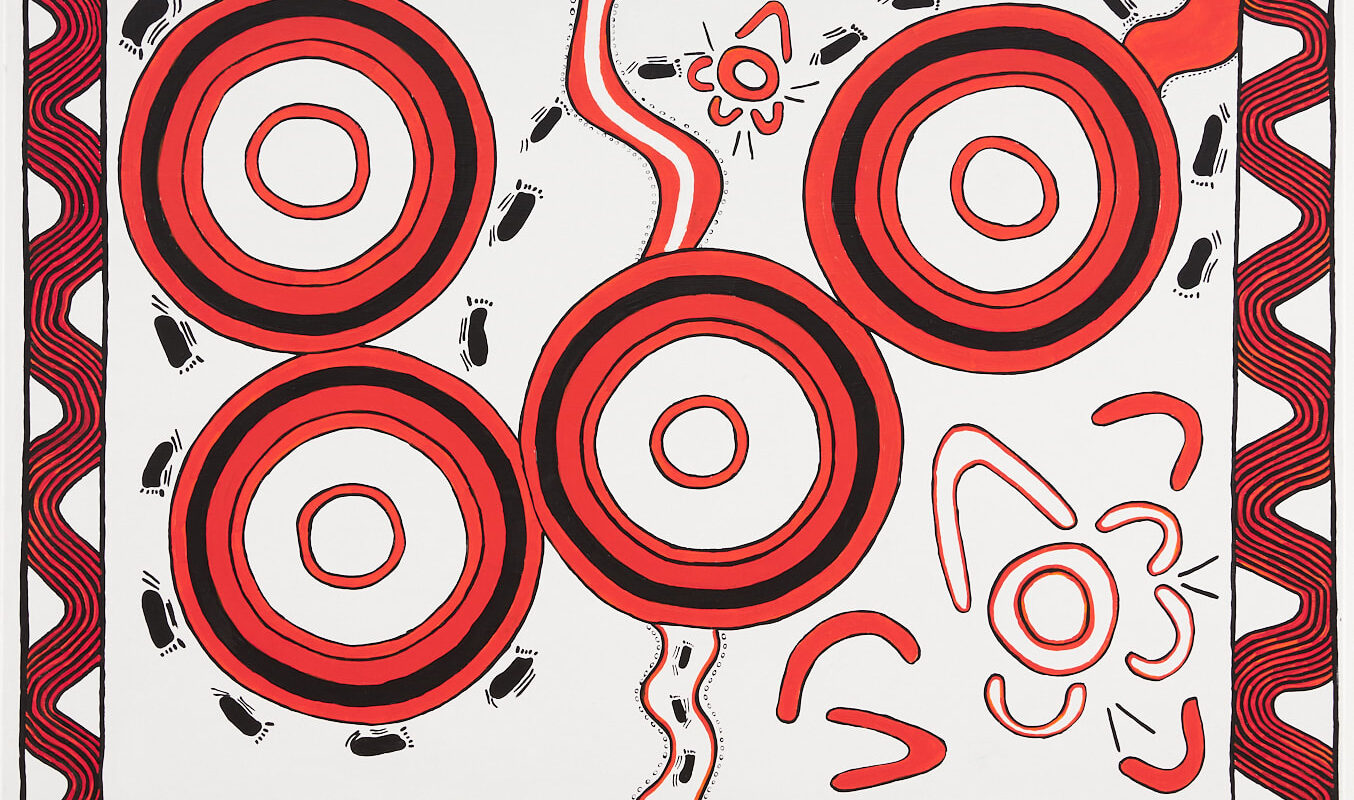 Torch Artist Melissa Bell Commissioned by Respect Victoria
Melissa Bell, Gunditjmara/Yorta Yorta woman and one of the post-release artists in The Torch program was commissioned by Respect Victoria to paint an artwork for various corporate documents including their Reconciliation Action Plan.
Joining The Torch program, I didn't think that I would get this far in life. I'm proud of myself and I am grateful for this opportunity that Respect Victoria have given me
Melissa worked diligently on multiple designs over several weeks with the support of her Indigenous Arts Officer Tracy Wise. Both Melissa and Tracy were excited to work with Respect Victoria as their focus is the primary prevention of all forms of family violence and violence against women.
My story is about the ups and downs of life and coming together to stop family violence. The footprints are the journey we travel in, coming together for healing. The tiny bubbles around them mean talking and the circles represent healing. The warped, wobble lines all around represent the ups and downs of life. The U-shapes are the people who are in a circle, sitting together, having a yarn. The boomerangs that surround them show that people have come back to have conversation after healing.
Read more about Melissa and view her artworks for sale on her Torch artist profile.
Learn more about Licensing artist's work and Commissioning artists.