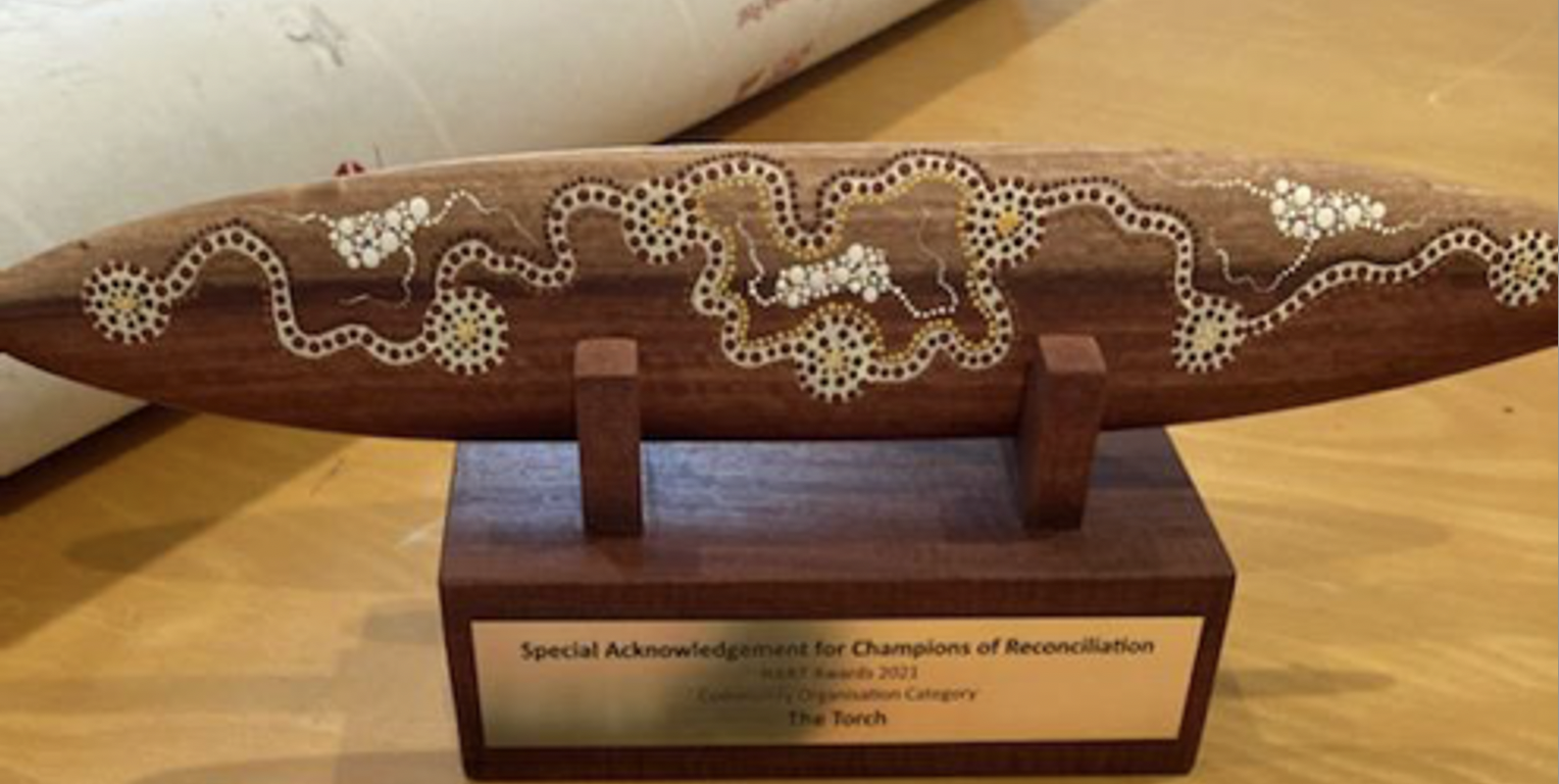 The Torch's Confined Exhibition wins a HART Award
This year, The Torch received the Champions of Reconciliation Award at this year's HART Awards for the annual Confined exhibition.
Confined 12 began as an in-person and online exhibition this year, but COVID-19 restrictions pushed us to take the event online-only for the second year in a row. Our supporters were not phased by this change and made Confined 12 our most successful art exhibition to date, raising a staggering $245K for the men and women in our program.
The HART (Helping Achieve Reconciliation Together) Awards celebrate and honour the efforts of local governments and community groups across Victoria to progress reconciliation in their communities.
The HART Awards are delivered as a partnership between Reconciliation Victoria and the Victorian Local Governance Association and supported by Bank Australia and Local Government Victoria.
reconciliationvic.org.au/portfolio/hart-awards-2021