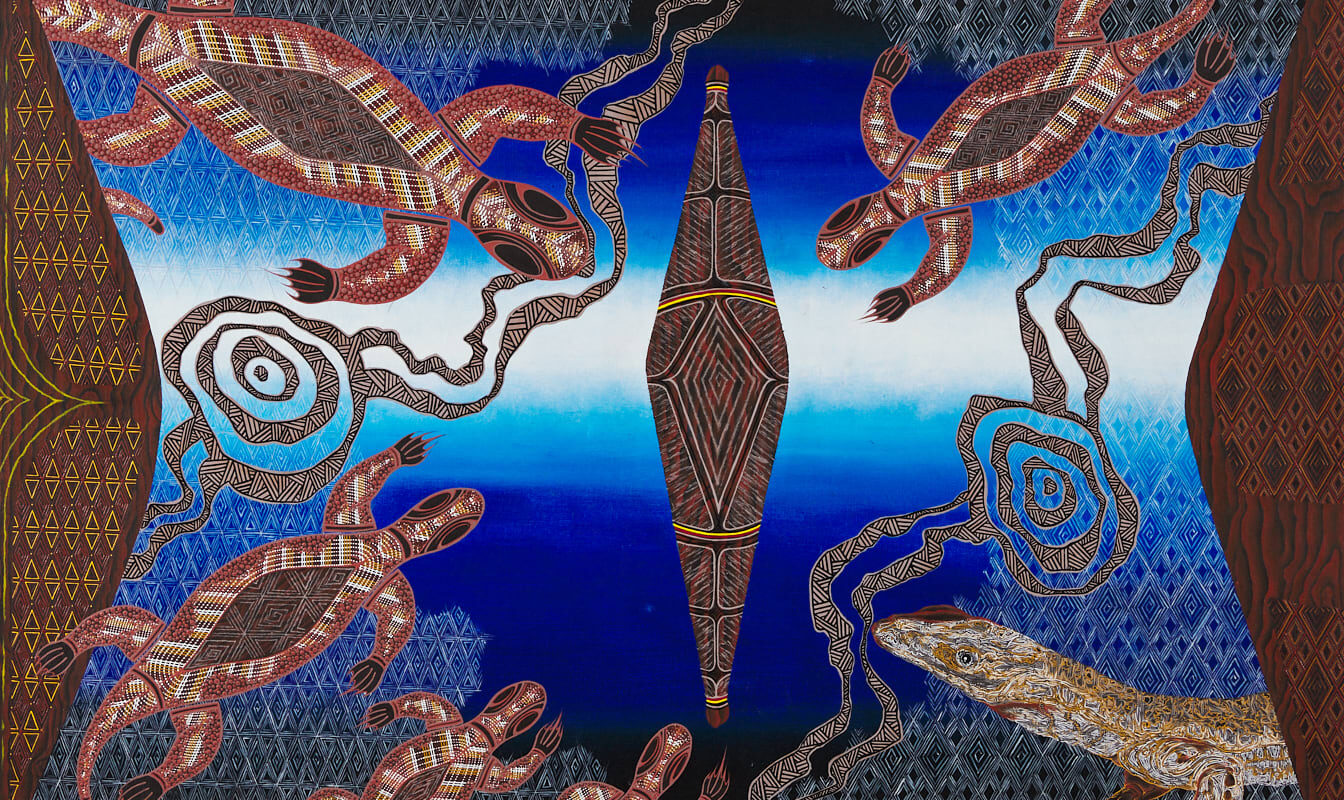 Ash is a Yorta Yorta artist who creates detail-orientated paintings that interconnect culture, spirituality and realism.
My art practice at the moment is based on my recovery and my journey so I do it each and every day, which seems to work. I love that the torch lets me create what I want, so I draw from my heart. It's what culture and painting and learning about myself has done.
He finds inspiration for his art practice through many things, from Yorta Yorta shields, reading cultural resources and artworks by Victorian aboriginal artists including Lin Onus and Ray Thomas.
Making art has strengthened his own connection to culture.
Every footstep I take now is connected to the earth and culture has given me a greater understanding of life. Without culture I would have gotten out of jail and shit would've gone everywhere, really bad without direction and guidance. Because of culture I believe in myself now and found who I really am.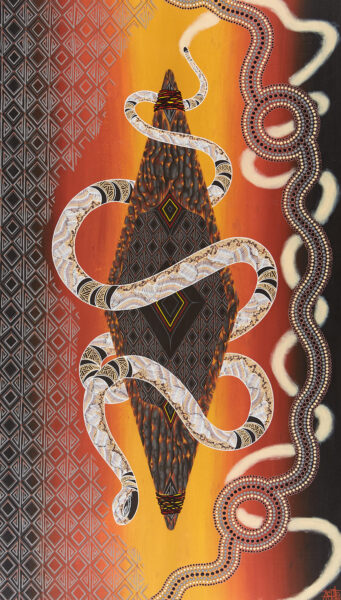 Ash told us that,
My main inspiration is the reactions on peoples face to my paintings and stories. I've had men and women cry. I've never been able to make people happy in my life but I do now from something I've produced and it's grouse.
These connections that Ash has made through his art practice have changed his life immensely, 'in every way and every day.'
I now have confidence and believe in myself. I've never had much self-confidence before but now I'm proud of the man I am today. Prides a big thing, I walk everywhere and hold my head so high, I've accomplished something now, I'm still accomplishing more and more everyday.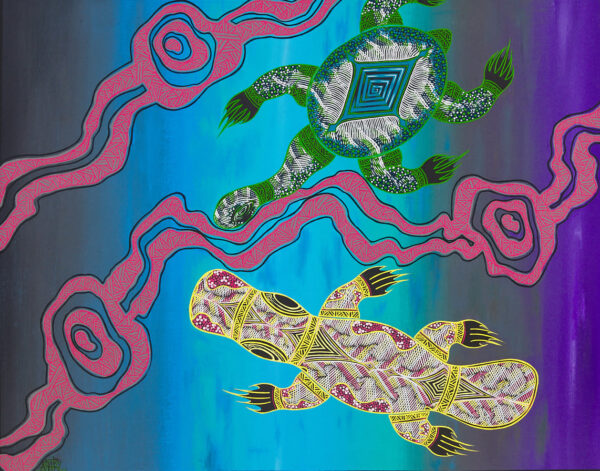 Ash's artworks are proudly hung in Moorabbin Court and the City of Melbourne art collection.
He was the recipient of the 2019 Chroma Art Award and has recently broadened his practice to include public art murals including the container mural below.
Check out Ash's works in stock here and his submission in the 9th Koorie Art Show.