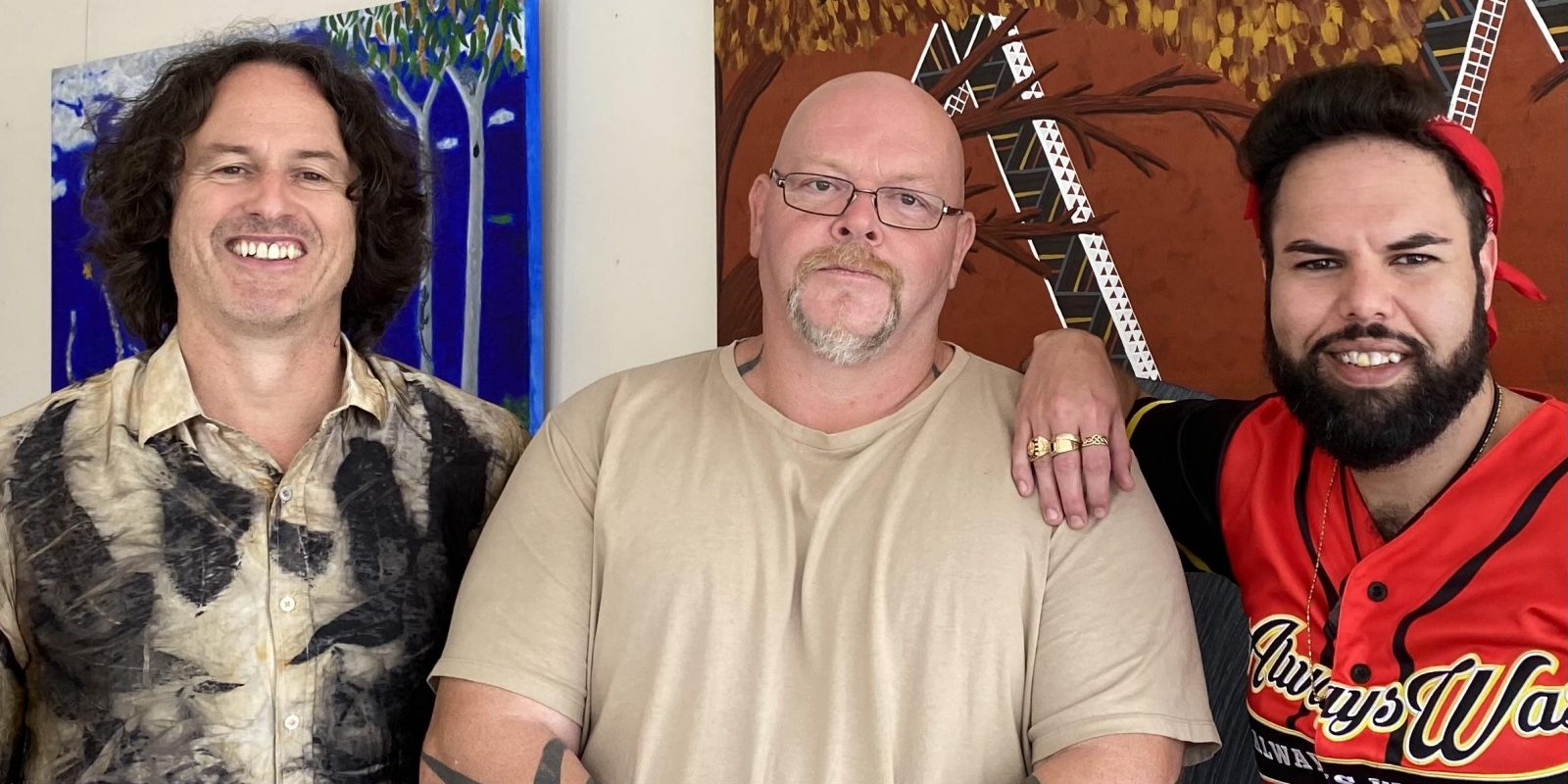 Artist Insights: Robby Wirramanda
As a child, Robby (Wergaia/Wotjobaluk) painted with his grandmother who had a big influence on his artistic life.
He wants his children to see his artworks as life lessons to learn from, drawing on personal experiences, cultural history and family to create his art.
Robby paints bold artworks of his Country and maintains a strong connection to his Country.
He signed up to The Torch program when he was incarcerated in 2014, at a time when The Torch didn't sell participant artworks. The Torch visited Victorian prisons purely to support Indigenous men and women learn more about their language group, culture and Country, and provided support with art skills development.
Yep it's good. When we're in prison, there's not much you can do, but this program lets the world see what you're doing, so that we're not forgotten. It passes the time, keeps me connected to our culture, and the way to stay connected is through our art and the stories behind them.
Since his release, Robby has sold an impressive 59 works through The Torch, and licensed a further 15.
In 2017 Robby Wirramanda became the first person from The Torch's Indigenous Arts in Prison and Community program to be employed by The Torch as an Indigenous Arts Officer supporting our participants as they transition back into the community.
Art for me in prison was really just getting back to my Country, Lake Tyrrell. All the series I painted inside reminded me of the Country I grew up on, hunted on, camped on. I find myself back in that place, in the same shed, still creating art with others I help through this program.

It's a great place to be. I couldn't say no to that. To be able to do something I love anyway, talking to other brothers and sisters, either giving them inspiration, taking them out bush, dropping them off…it's a great job, a great place to be.
In 2019, Robby was a lead subject in a feature documentary exploring The Torch's Indigenous Arts in Prisons and Community program 'The Art of Incarceration', written/directed/produced by Alex Siddons. Recently, the film has run at the Melbourne and Gold Coast Film Festivals.
Robby continues to create and had his first solo exhibition at Melbourne's Metro Gallery during 2020. He is also a talented musician, guitar player and singer/songwriter. His song 'Let's Sing' is being used as the theme to The Torch videos throughout Confined 12.
He has entered two artworks into this year's Confined 12 exhibition, starting next Thursday at 8am on The Torch website (thetorch.org.au/C12). One is a spectacular painting 'Walpa Winaka (To Burn & Leave) #3', and the other is a painted object which we will keep under our hats until the exhibition opens on 13th May. It is simply breathtaking.
Robby currently has three works for sale in our online gallery, click here to view them on his profile, or click the images below to see their stories and purchase them today.