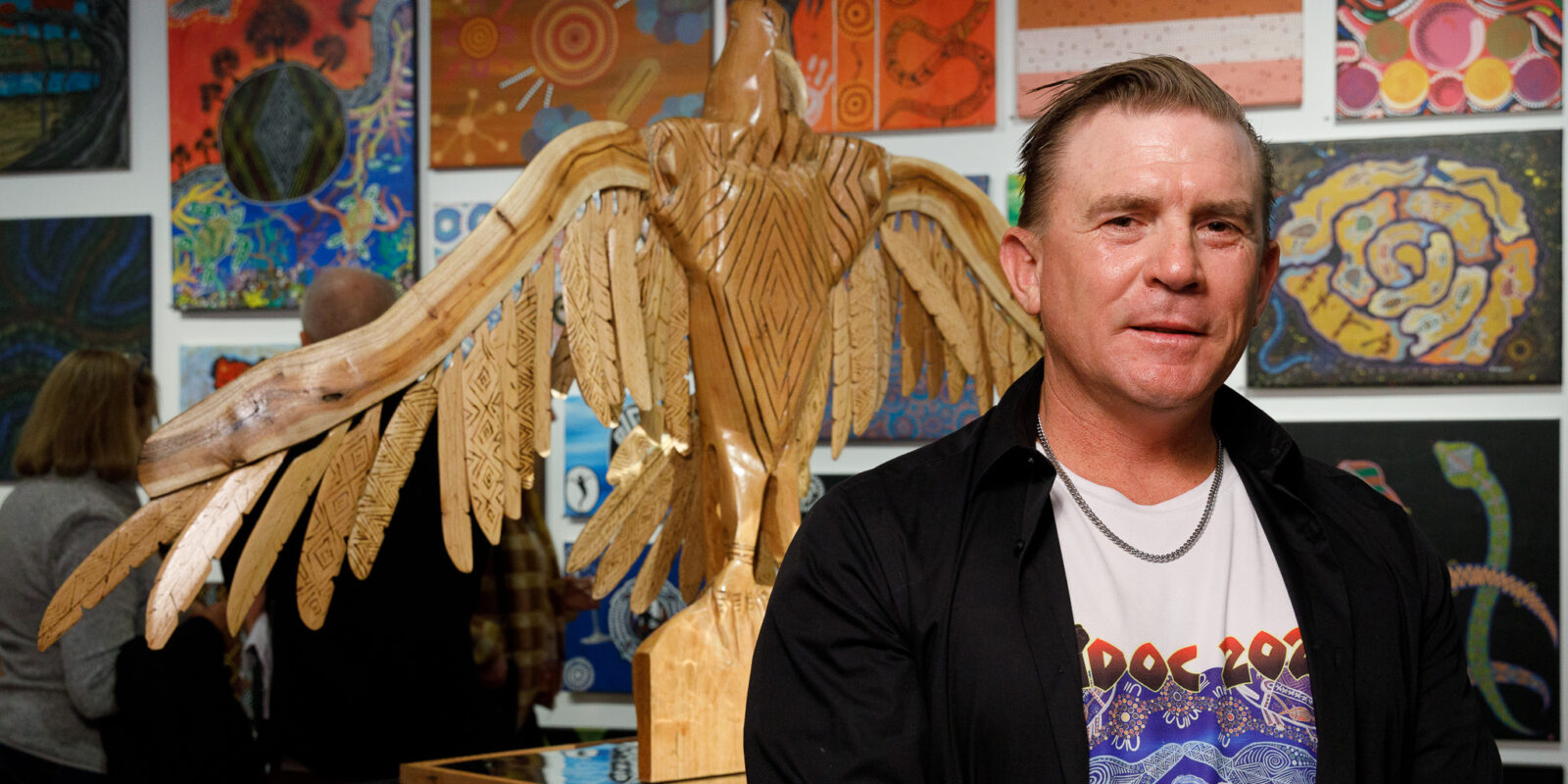 Artist Insights: Daniel Church
Daniel Church was born on Darug Country and is currently pursuing his cultural arts practice on Gunaikurnai Country in Gippsland, Victoria.
His practice predominantly revolves around woodcarving and painting on canvas, which for him is about passing down songlines and cultural sharing.
Following the art practices of his ancestors brings him peace and his connection to culture gives his life meaning and purpose.  Daniel's family of carved and painted wooden pelicans is currently on display at the National Gallery of Victoria and a sculpture of his totem, the Brahminy Kite, won the Lechte Corporation Acquisitive Award in 2021.
This month at Confined 14, he won the Melbourne Rd Art & Canvas Stretching Award for overall excellence in art practice.
Well done Daniel! Support artists like Daniel at Confined 14, live until 4th June 2023.