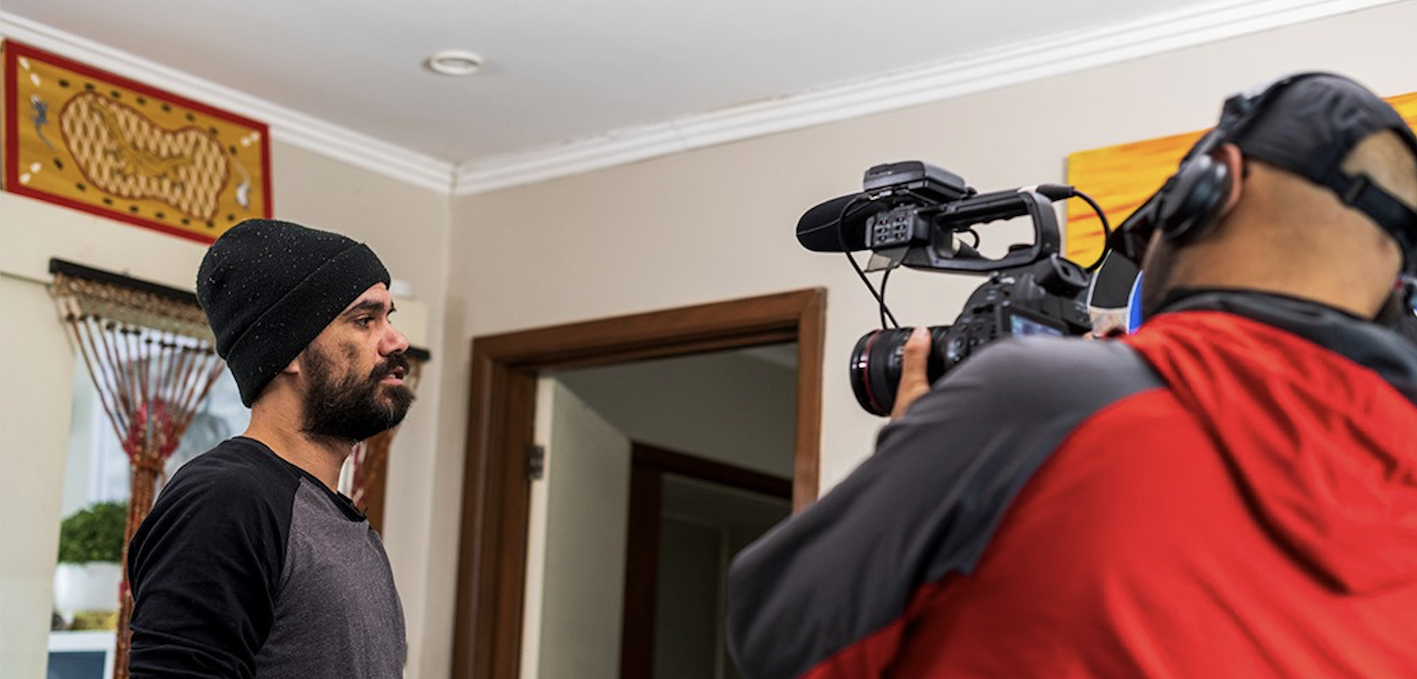 Artist Insights: Alfred Carter
Alfred Carter is a proud Gunaikurnai man and post-release artist with The Torch, who only picked up a brush in 2018.
He completed a Koori Art course through Kangan but has mainly taught himself, as well as guidance from his Indigenous Arts Officer Sean Miller at The Torch.
Alfred is known for using contemporary lines and dots, as well as placing realistic animals and objects into his work. He focuses on culture, ancestors, family and Country as his subject matter.
His inspiration comes from his grandfather:
I lived with my grandfather for a couple of years when I was young, before he died. He would make boomerangs and didgeridoos the traditional ways and his brushes out of animal hair, he would make his paint from scratch. He is my idol.
Alfred paints not only to make a living, but to retain, regain and pass on his culture.
I am a full time artist now and my art practice is important to me. Painting makes me happy.
This year, Alfred was awarded with the Melbourne Road Art & Canvas stretching Award as part of the Confined 11 exhibition. He is evolving his style with every painting, and simply wants to keep painting for now and see what happens in the future.
View Alfred's latest artworks for sale on his Torch artist page.
100% of the artwork price goes to the artist, and free stretching is included on every sale.