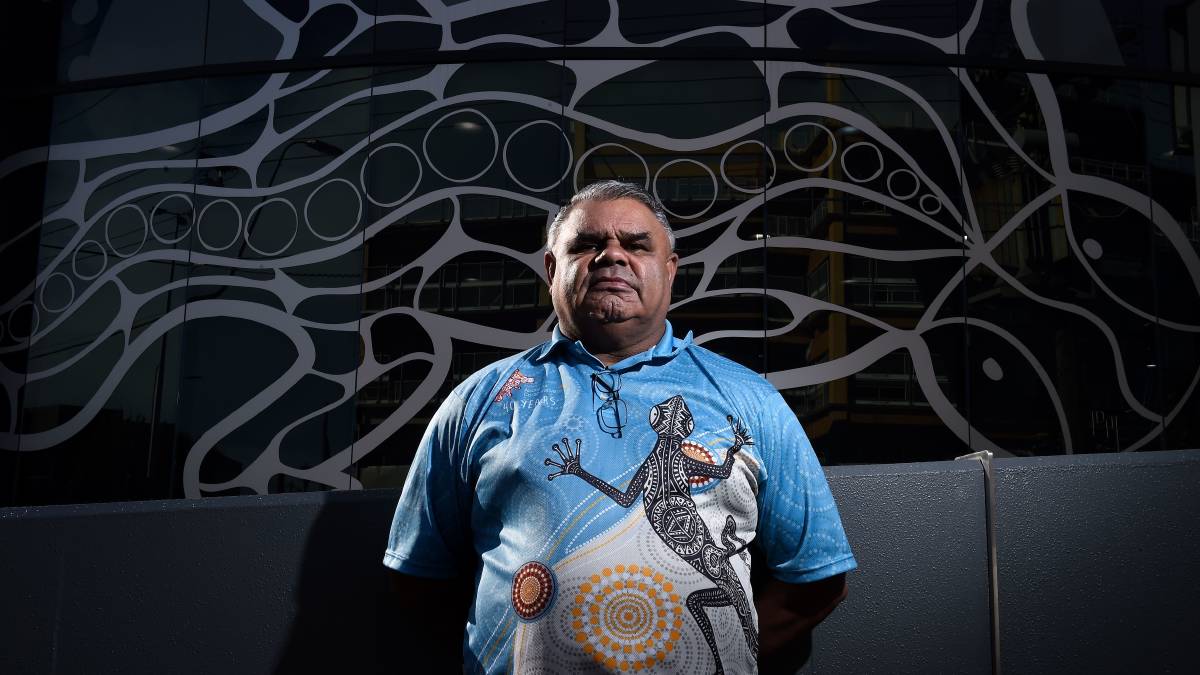 Artist Insights: Thomas 'Marksey' Marks
Thomas Marks, also known as Marksey, is a proud Wotjobaluk/Gunaikurnai artist who grew up on Gunaikurnai country, currently based in Ballarat on Wathaurong Country where Thomas is involved with Ballarat based arts collected Pitcha Makin Fellas. Thomas has no formal training but always knew he had an artistic side. He says he didn't feel able to express it until he went to prison, where he joined The Torch program in 2018. Thomas grew up as a child of the Stolen Generation and speaks about creating artwork as his chance to tell his story to the wider community.
During my time in prison I got to meet and connect with other Indigenous artists who inspired me.  What the Torch Program has done for me , from when I first started with them, was that they gave me a sense of belief in myself, and confidence in letting me know that I was able to achieve and produce artwork for them and people in the wider community who would appreciate my artwork. It's an organisation that provides you with a sense of self-worth and that you are worth something as a person.
Thomas uses acrylics on canvas and has developed a personal unique style.
I guess I like bright colours (acrylics), that's also traditional and contemporary combined together. I just like to mix it up to experiment different styles like linework and crosshatching and sometimes dots but I like to consider my poems written on my artwork, is my style.
Thomas' artworks often feature poems that tell stories of his past.
I get my inspiration from my stolen generation background, as a child and through my life experiences in trying to connect back to my identity, culture and Aboriginality. I'm trying to find out who I really am.
He attributes his painting practice to much of the healing he has done and says it gives him a sense of belonging.
Whilst in prison Thomas won two NAIDOC awards in 2018 (Because of her, we can) and 2019 (Truth, Treaty, Voice). His artworks were then printed onto NAIDOC shirts proudly worn by his peer
Becoming an artist has changed me in so many ways it has given me a better perspective and outlook on life and it has taught me to have patience; I guess it's created a whole new world for me and has given me a lot more confidence in myself.
View Thomas' breathtaking new painting Footprints Walking in Two Cultures here.