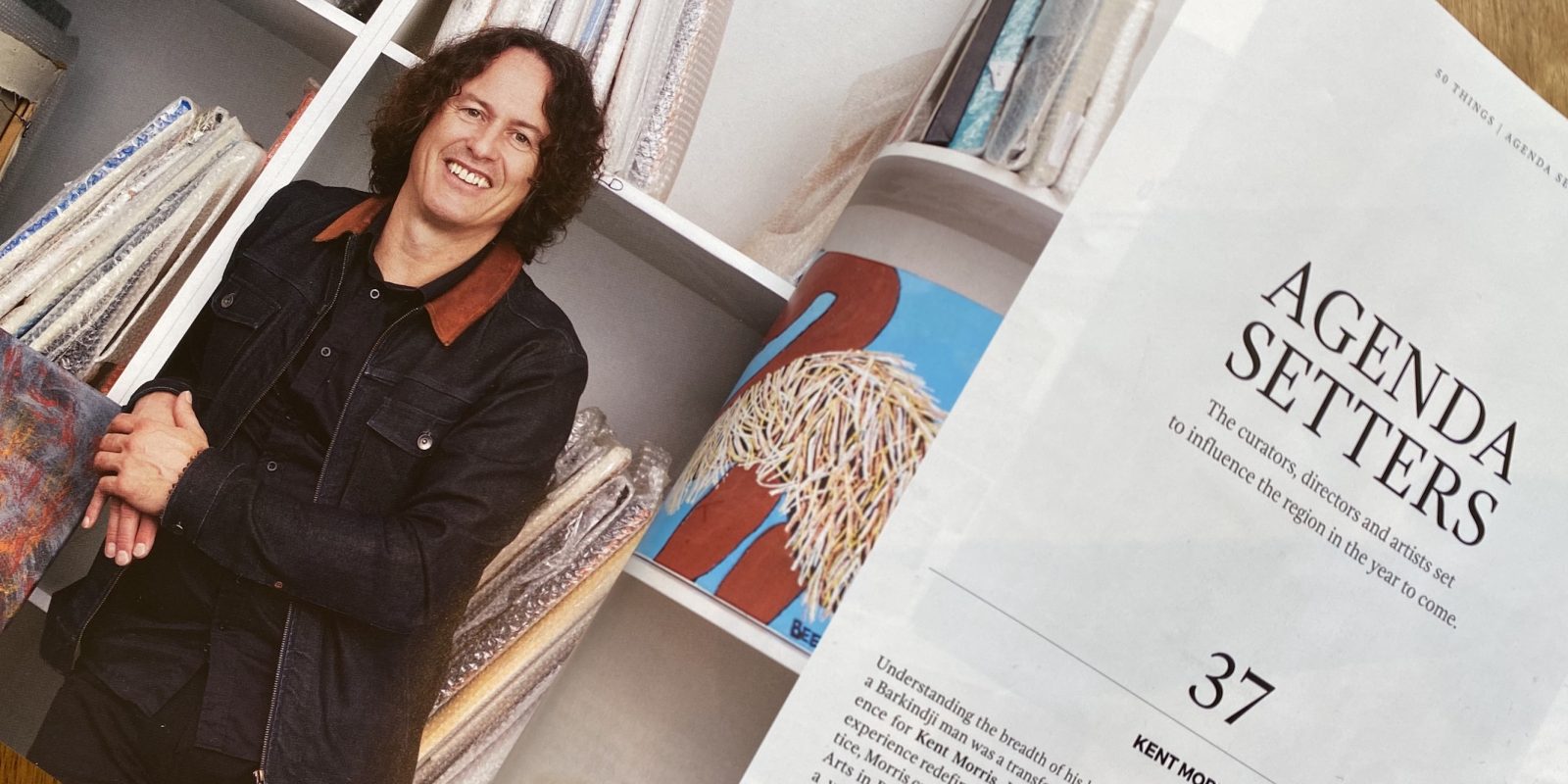 The Torch CEO Kent Morris featured in Art Collector magazine
The Torch CEO Kent Morris was selected to go into the Jan-Mar 2020 edition of Art Collector magazine.
The cover story titled '50 Things Collectors Should Know' showcases Kent in the 'Agenda Setters' section, which highlights three curators, directors and artists set to influence the region in the year to come.
The piece talks about the history of The Torch, and mentions Kent's role in putting a policy in place to allow incarcerated Indigenous artists to sell artworks made in prison. "With a program like The Torch, we have been able to generate support at a government level to connect incarcerated Indigenous men and women to the arts industry. This enables them to rethink their futures and find new career pathways," says Kent.
He goes on to talk about the wider influence of the program, "People often have preconceptions about what Indigenous art from prisons might be like. What we have been able to do through The Torch is break down the barriers and conventional moulds of what people think."
Art Collector magazine can be picked up from their many stockists around Australia: https://artcollector.net.au/where-to-buy/