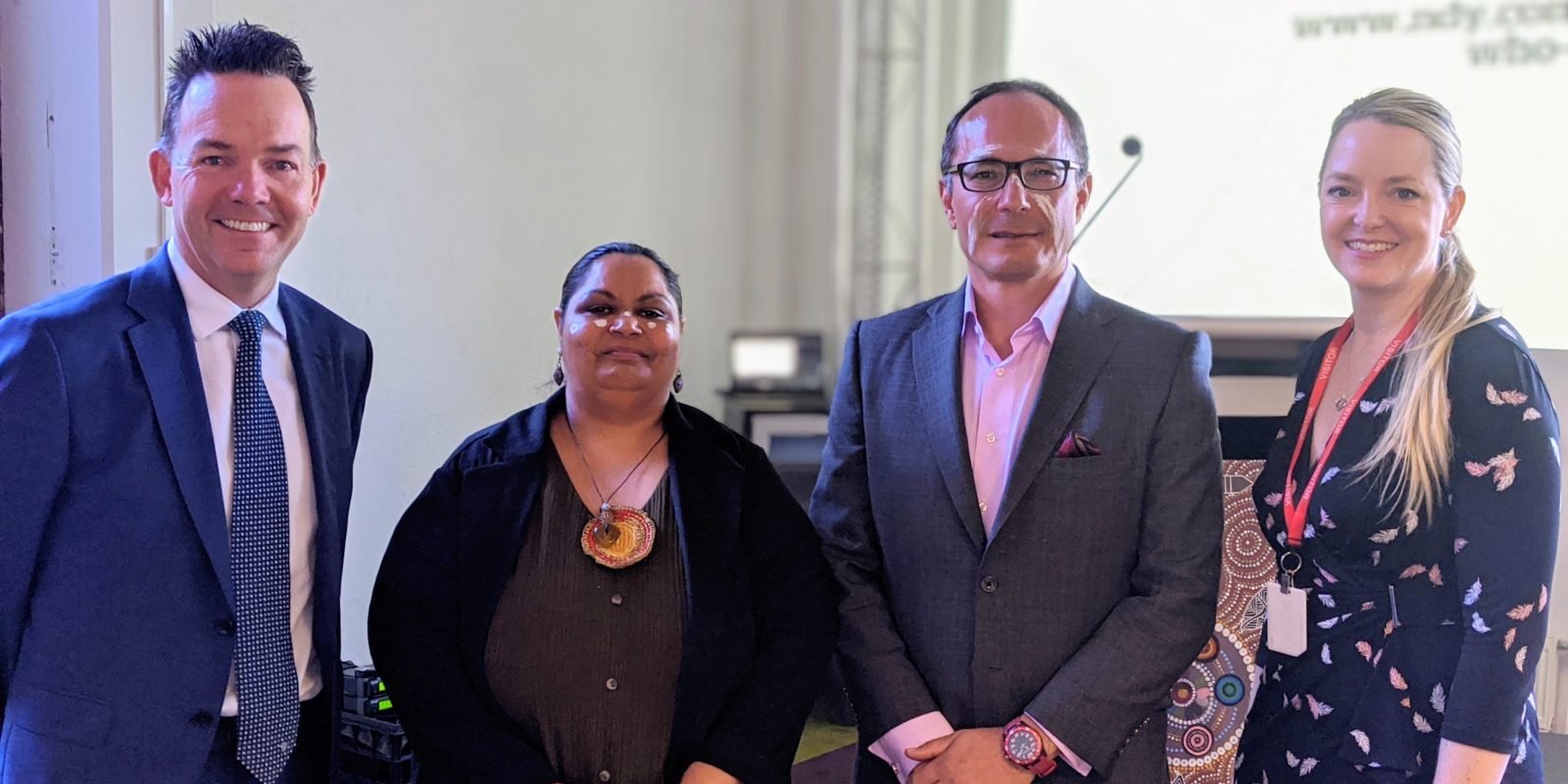 Indigenous Arts Officer Tracy Wise represents The Torch at Norman, Disney and Young's RAP Launch
Indigenous Arts Officer Tracy Wise was invited to speak at Norman Disney & Young's Melbourne office last week for the launch of their first Reconciliation Action Plan.
Tracy represented in-prison artist Sheldon, who's work was licensed by the Tetra Tech company. The image of Sheldon's painting is used on the front cover of their Reconciliation Action Plan. The fascinating story of the work is also printed inside the document.
Stuart Fowler, CEO, Norman Disney & Young said "Our vision is for NDY people to respect and embrace the proud heritage of Aboriginal and Torres Strait Islander peoples, and to actively promote opportunities for Aboriginal and Torres Strait Islander peoples and relationships within the communities where our offices are located across Australia."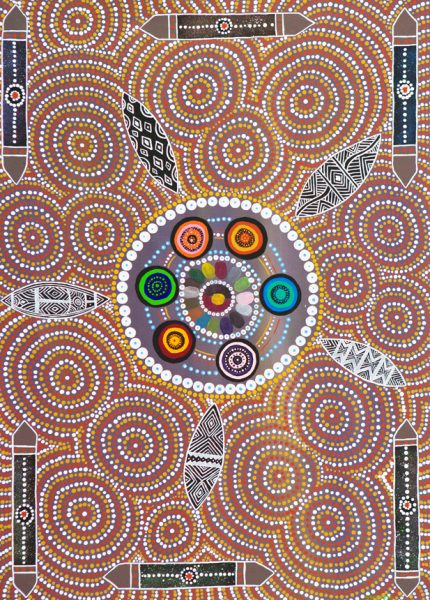 See the RAP document here
Find out more about licensing an artwork via The Torch here