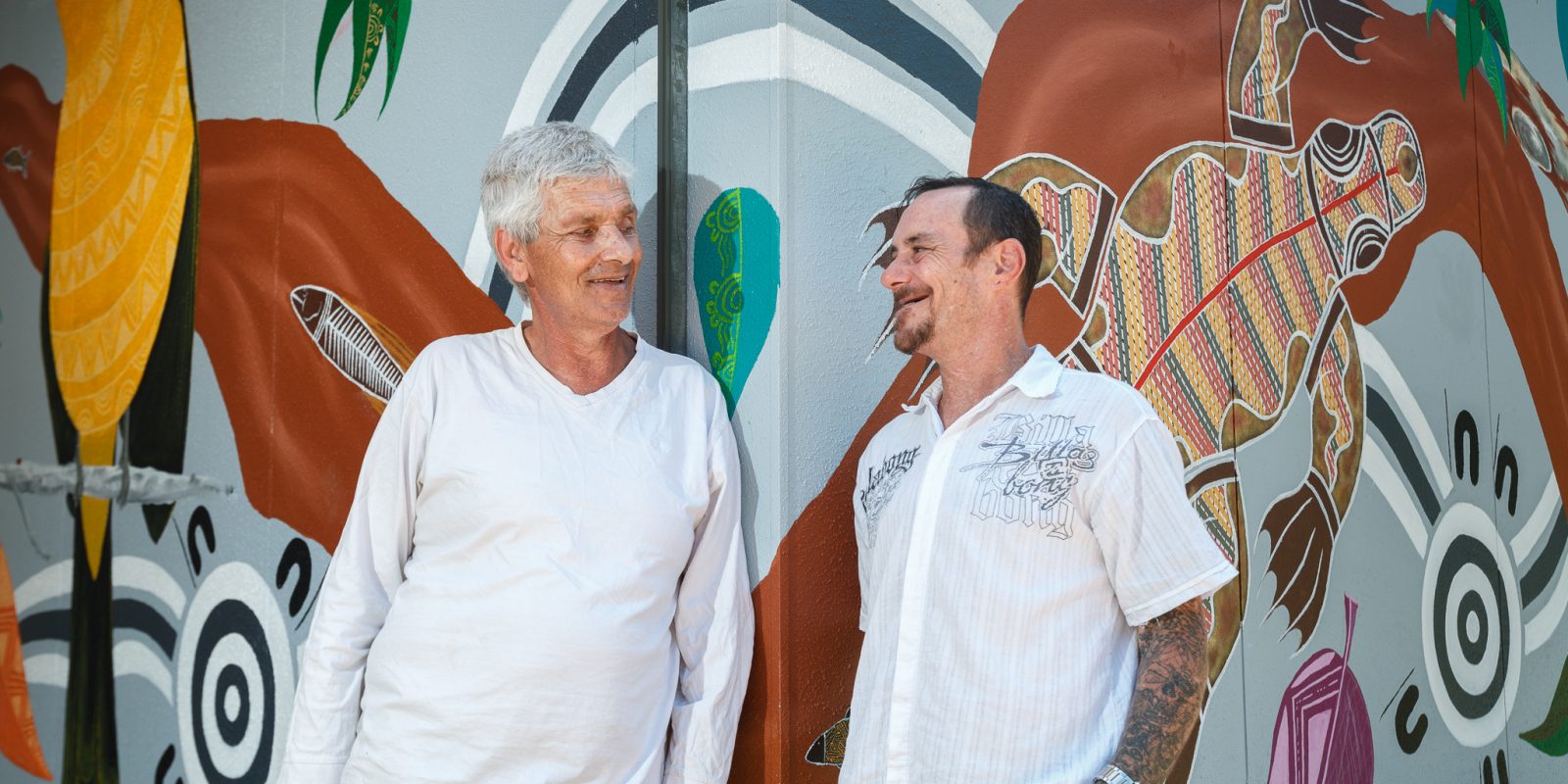 The Torch artists battle through stage 4 restrictions to create Yarra Valley Water mural
In what has been an extraordinary year, a team of Torch In Community artists has made the impossible, possible. Chris Austin and Ash Thomas, ably supported by Sean Miller started this amazing mural at Yarra Valley Water in July, and through lockdowns and stage 4 restrictions were able to finish it just last week. We are very proud at the creativity and resilience they displayed throughout the project.
Yarra Valley Water commissioned this project to sit in their staff outdoor meeting space as part of their ongoing commitment to reconciliation. The mural titled 'Clean Waters: healthy rivers, healthy lands' features the upper Yarra River surrounded by key animals and plants including the Helmeted Honeyeater, Platypus, the Leadbetter's Possum and a large gum tree.
Mural projects afford our post release artists with vital earned income and importantly creative skills to continue to support themselves and their families. If you have a 2021 mural commission you would like to speak with The Torch about contact Program Manager Susannah.day@thetorch.org.au.