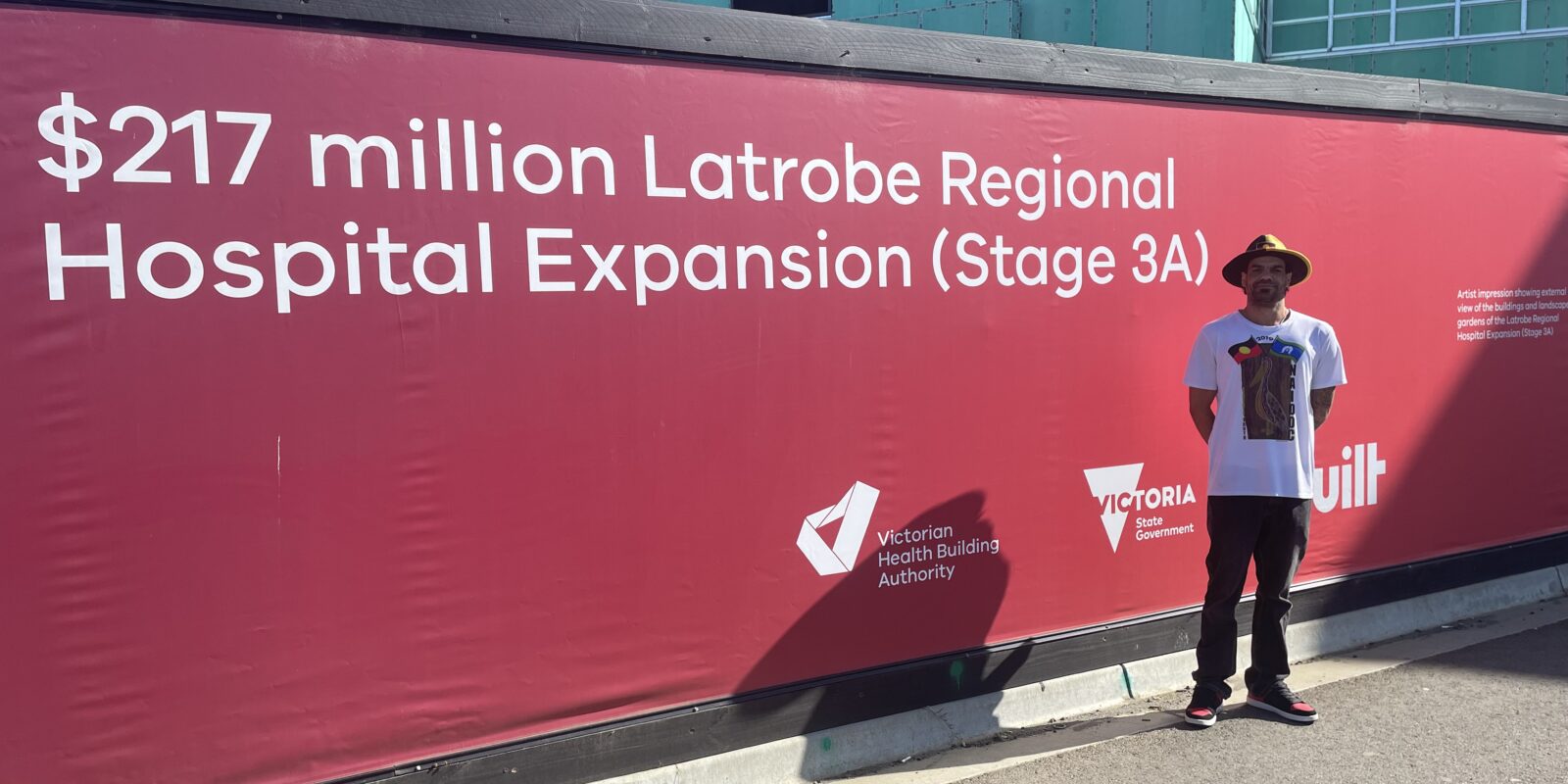 Torch Artist Shortlisted in $217m Hospital Expansion
Alfred Carter (Gunaikurnai) has been shortlisted as one of three artists to have their artwork prominently displayed in the new $217 million hospital expansion at Latrobe Regional Hospital!
Latrobe Regional Hospital put the call out for Expressions of Interest from experienced Victorian First Peoples artists, to commission visual artwork that will connect their new building to Country.
The successful artist will have the opportunity to create a design that will be adapted and reproduced as a graphic across a 3-storey wall within the new lobby (9 x 13m).
Alfred took the initiative to highlight this opportunity to The Torch, and his dedicated Arts Officer Sean assisted with the application process. Alfred is excited to be shortlisted, and will now supply a concept design for the final stage of the process.
Good luck Alfred!! 👏🤞👣
View Alfred's portfolio of work for sale here.