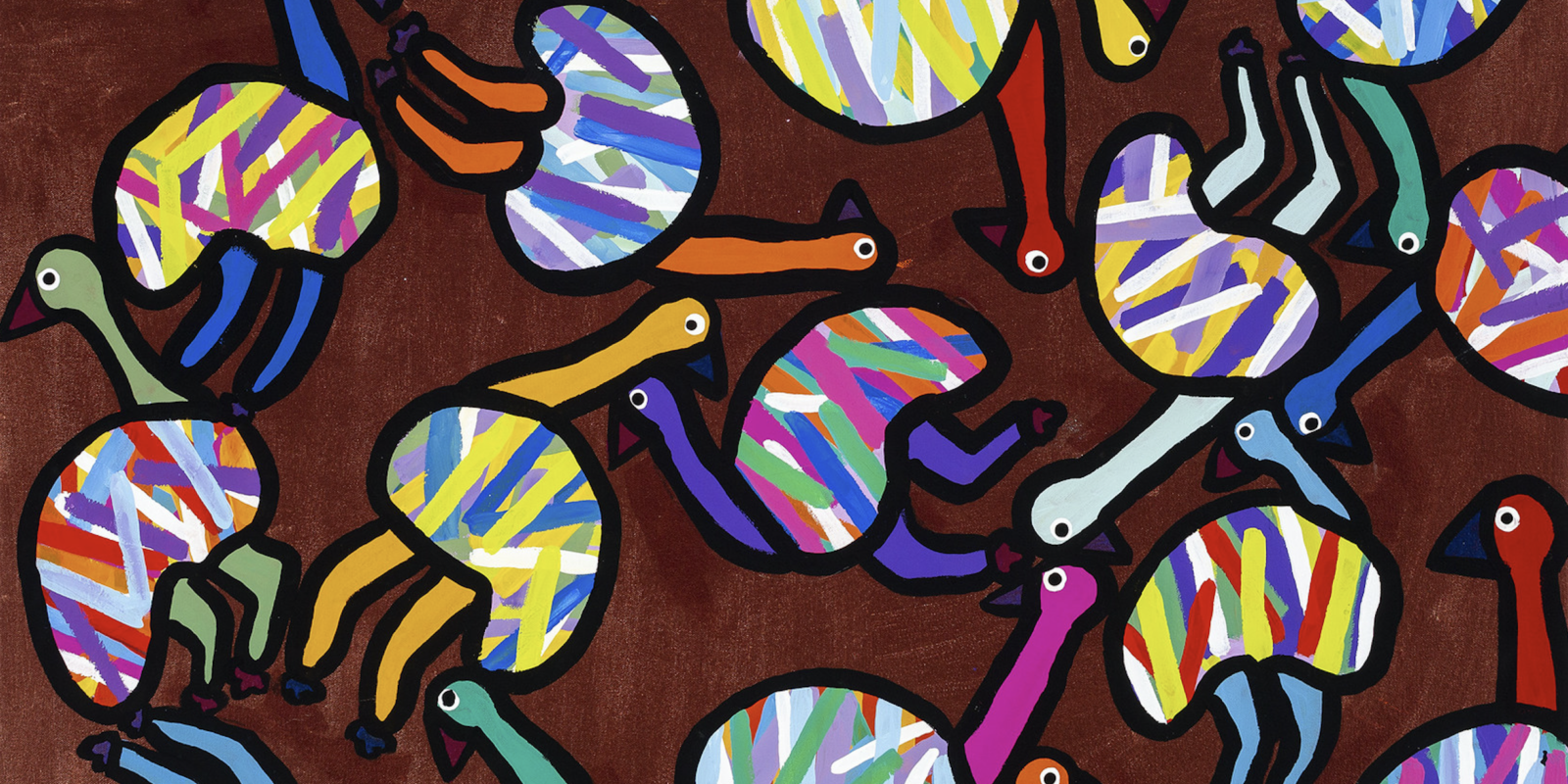 The Torch Artists & Staff among award winners at 9th Koorie Art Show
The 9th Koorie Art Show launched on 4th December 2021 and we are thrilled that Torch artists and staff were among the winners of the Award categories.
Palawa artist Thelma Beeton took home the Metro Tunnel Creative Program 2D Award for her stunning artwork Multicultural.
Indigenous Arts Officer with The Torch and Barkindji/Ngiyaamppa woman Tracy Wise also gained an award, winning the G4S Australia & New Zealand Encouragement Award for her breathtaking Jandahl – Dilly bag.
The Koorie Art Show is an annual event presented by Koorie Heritage Trust showcasing the diverse talent of Victoria's Aboriginal and Torres Strait Islander artists aged 17 years and above.
Congratulations to The Torch award winners, and to exhibitors Alfred Carter, Ash Thomas, Cam Darroch, Chris Austin, Flick Chafer-Smith, Heather Shawe, Leroy McLaughlin and Mark O'Callaghan.
All artworks are available for sale and can be viewed or purchased here.