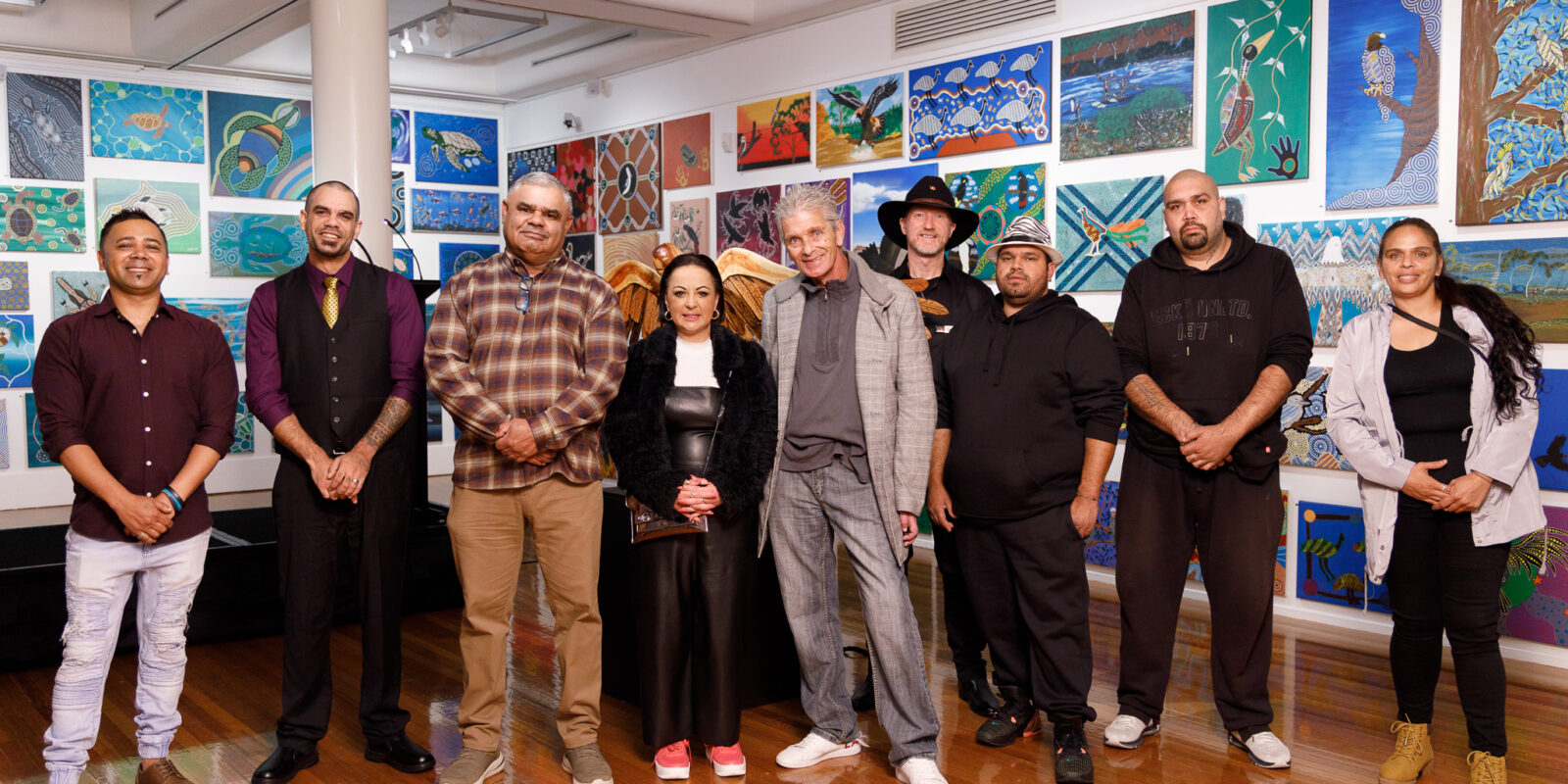 Thank you to more than 80 donors supporting The Torch's Painting New Pathways campaign!
Thank you!
It is with the deepest gratitude that we thank our fans for supporting us at The Torch and our EOFY campaign Painting New Pathways. The generous donations go far beyond a dollar amount, giving purpose and possibilities to participants of the program on their path to meaningful employment.
We got so close to our $80,000 goal that Creative Partnerships Australia have given us the opportunity to raise the remaining amount over NAIDOC!
This year's theme 'Get Up! Stand Up! Show Up!' showcases the proud and continuing history of Aboriginal and Torres Strait Islander communities fighting for change. It is also a call to action for the wider community to recommit their support and celebration of First Nations communities leading the way in change.
As you know, The Torch aims to address the over-representation of First Nations people in Victorian prisons and to reduce the recidivism rate by providing art, cultural and art industry support to First Nations people currently incarcerated or recently released.
Every generous donation made before 31st July 2022 is MATCHED by Creative Partnerships Australia's Plus1 program and added to the total until we reach our goal of $80,000. That means if we can raise just $15,000 more The Torch can reach our target and be able to provide opportunities for Indigenous offenders connected to The Torch program to become staff members that deliver the Indigenous Arts in Prisons and Community program. A program that is vital in reducing
We know that many of you have already dug deep to support The Torch, but we couldn't let this opportunity go by as every dollar raised is vital to us and our participants.
Please join us on this campaign and watch as your donation is matched to double the impact you make. Together, let's paint new pathways beyond the criminal justice system for First Nations people!
All our endless thanks, The Torch.