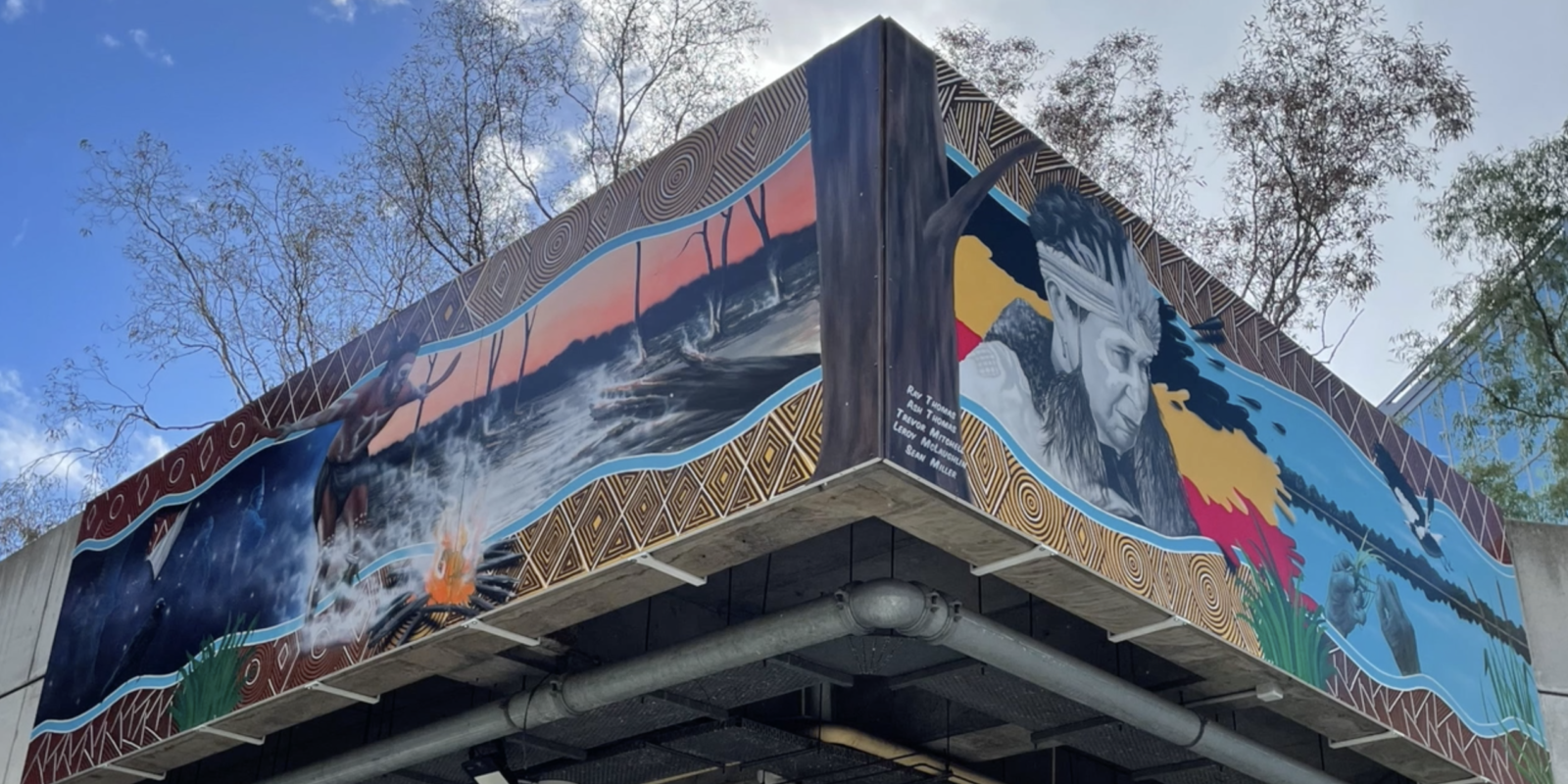 New Mural: A Tribute to the Boon Wurrung Culture
The Torch created a new artwork commission as part of Monash University Museum of Art's 'Collective Movements' project.
Watch this incredible timelapse of artists Ray Thomas, Sean Miller, Ash Thomas, Trevor Mitchell and Leroy McLaughlin creating this special mural titled 'A Tribute to the Boon Wurrung Culture'.
Collective Movements is a wide-ranging project focusing on the work of historic and contemporary First Nations creative practitioners and community groups from across Victoria that recognises collectivity as integral to Indigenous knowledges and ways of being.
An exhibition, publishing project, conversation and workshop platform, the project begins with the desire to make more visible a language and terminology beyond Western art concepts of 'collaboration' and 'collectivism'—one that better describes and acknowledges the way Indigenous creatives work within a broader community and its inheritances.
Watch timelapse of the mural: facebook.com/thetorchproject/videos/347110954220772