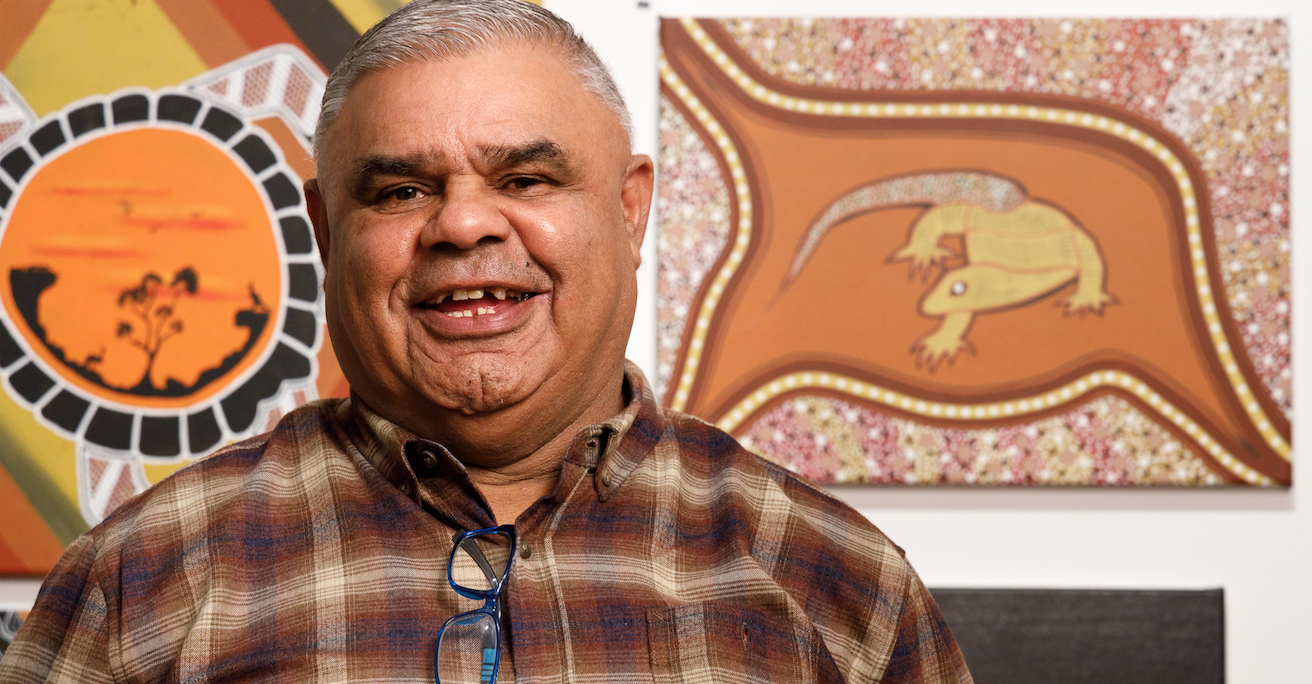 Every artist in Confined 13 sells an artwork!
Confined 13 – the flagship event of The Torch – was an overwhelming success this year, with every single exhibiting artist selling their artwork!
Confined 13 was an exhibition of 394 artworks by 351 Indigenous artists who are either currently incarcerated or recently released from prisons in Victoria. The vast amount of works in one gallery space served as a reminder of the number of Indigenous men and women locked up in Victoria.
The exhibition got off to a flying start. In the first two days there were 1,700 online visitors, 135 gallery visitors and 151 artworks sold, and by the end of the four weeks a phenomenal 382 of 394 artworks had sold, with only 12 objects still for sale.
Of the 351 artists with works on display, 151 are currently in The Torch's community program and 200 are in The Torch's prison program.
Exhibitions provide opportunities for participants to redefine themselves as artists and to generate income.
I don't think you should underestimate the power of culture in the rehabilitation process for Indigenous offenders. We work from a cultural basis to then express that through art-making — to try to reconnect some of the fragments of cultural dislocation and put the pieces back together.

Kent Morris, Barkindji, The Torch CEO
The generosity of The Torch supporters has ensured that all 351 exhibiting artists have the opportunity to develop self-esteem, confidence and resilience, through cultural strengthening, artistic expression and in many cases selling their first piece of art.
On behalf of all the artists in The Torch program, The Torch staff, Board and Patron, we would like to thank every one of our advocates for their continued support of The Torch.
With special mention to our Confined 13 change-makers:

---
Get involved in our current fundraising campaign Painting New Pathways, where all donations will be MATCHED until 27 June 2022.