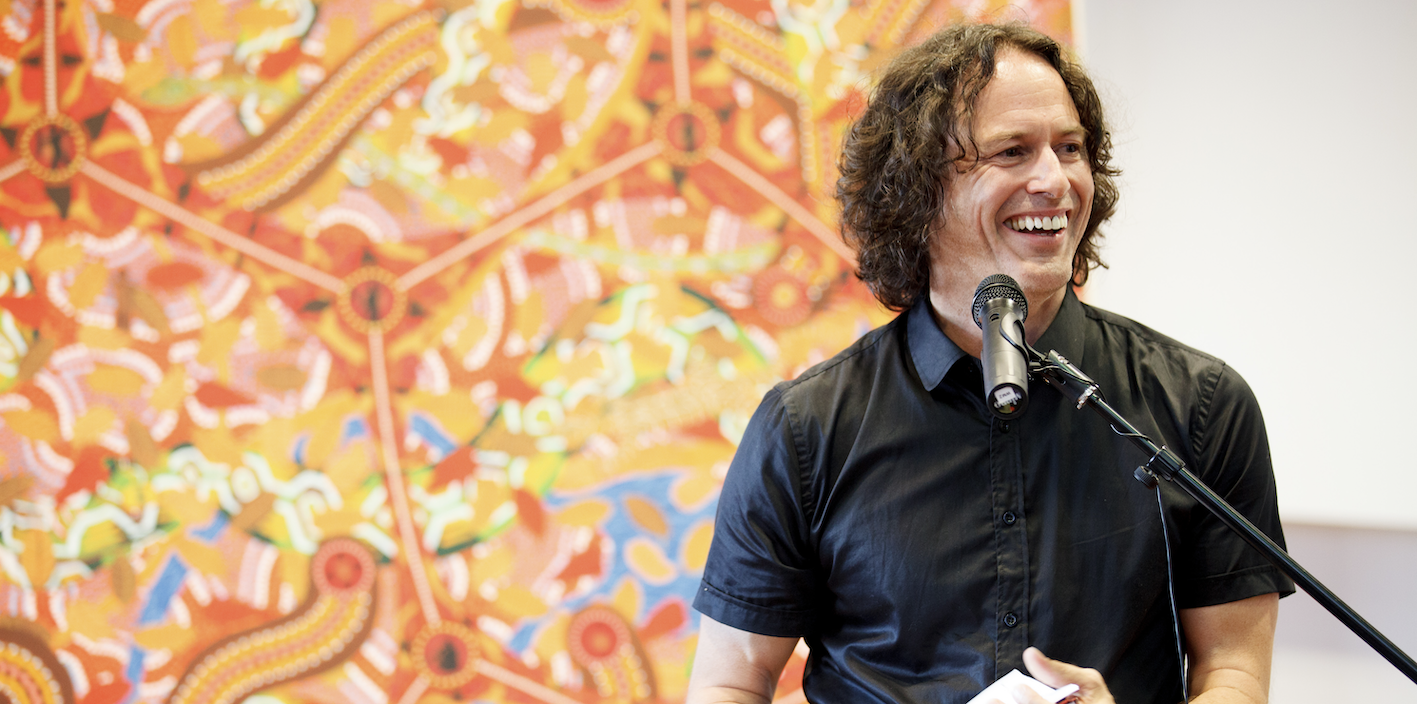 Kent Morris (CEO): Ten years at The Torch
Exactly 10 years ago today, on 1 July 2011, Barkindji man Kent Morris started work for The Torch, appointed to the new role of Statewide Indigenous Arts Officer to deliver the Statewide Indigenous Arts in Prison and Community Program.
Kent was tasked with designing, developing and delivering an 18-month pilot program for Indigenous offenders and ex-offenders in Victoria to address the over-representation of Aboriginal and Torres Strait Islander people in the criminal justice system.
As the sole employee, Kent supported Indigenous men and women in Victorian prisons to learn more about their culture and Country, provided support with art skills development, and encouraged them to follow a different path by continuing with their art practice and cultural learning after release from prison.
Ten years on, Kent is CEO of The Torch with a staff of 17, including five Indigenous Arts Officers and an Indigenous Program Mentor. Five of the staff are former participants in the program, the result of one of Kent's goals from the early days of The Torch. Several hundred participants, both in prison and out in community, are supported each year.
Well over 1,000 artworks are now submitted to The Torch every year with 990 artworks sold last year on behalf of 354 artists. These numbers were unimaginable in 2012 when just 62 artworks by 49 artists were shown in the first Confined exhibition curated by Kent.
In 2018, an independent evaluation of the program reported that the rate of recidivism for participants in the 2017-2018 financial year was just 11 %, far lower than the statewide recidivism rate for Indigenous offenders of more than 50%.
The Torch won't resolve all the issues but it can provide the confidence that change is possible. It's a show of strength and courage and wanting to make that change and a real desire to be part of a productive community.
It's extraordinary to reflect on the growth and influence of The Torch program under Kent's leadership, with over 1,000 artists participating in the program over the past 10 years.
Congratulations Kent!