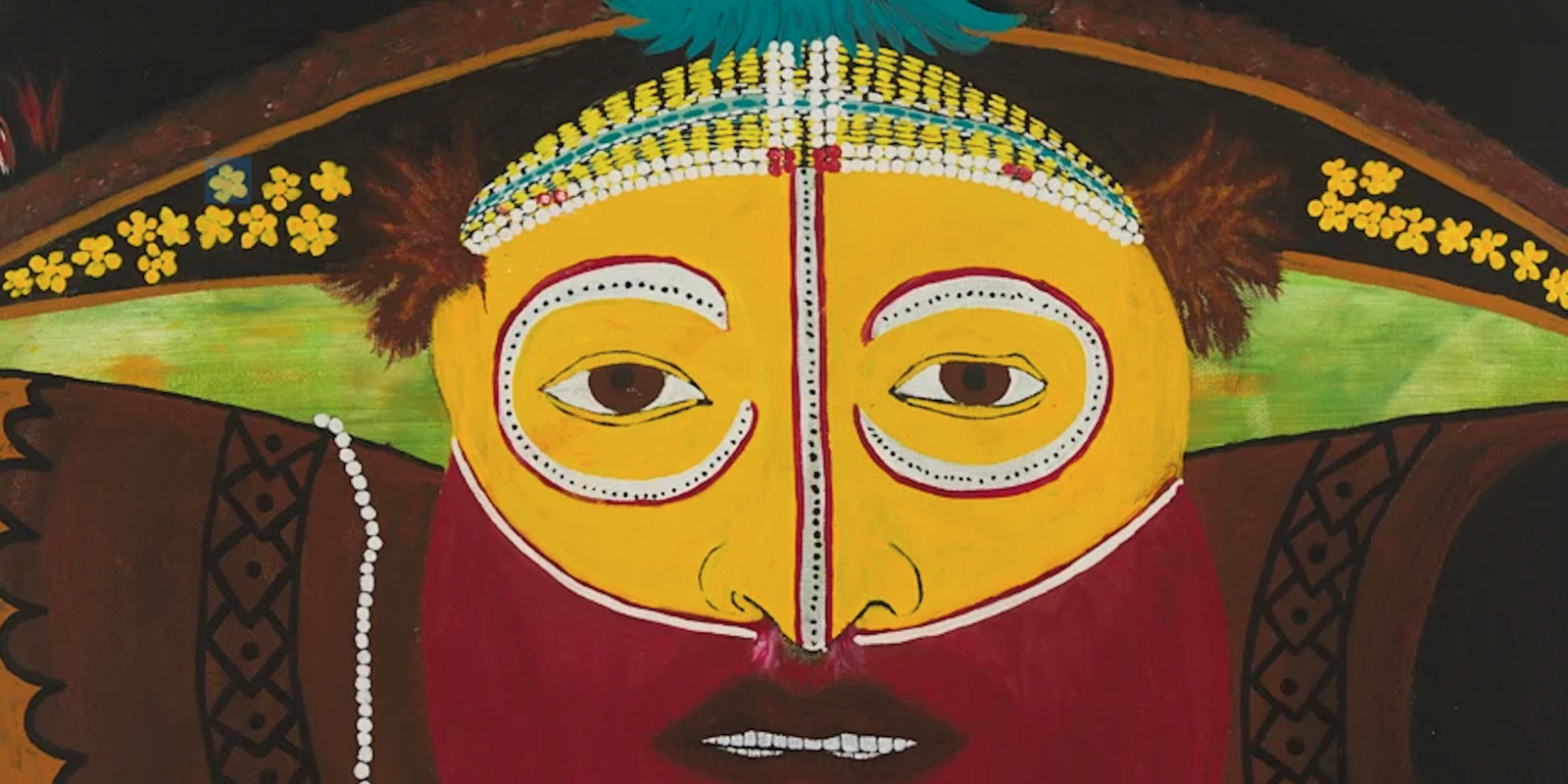 Artist Insights: Hari Andai
Hari Andai is a proud Kulkalgal (TSI) artist. He started his journey with The Torch in 2021.
This painting was done when I was about to complete my 5 years in prison. It represents my mother's people from the Hella Province in PNG. The colours of the face are from traditional powder.
Hari Andai creates a mixture of imaginative and culturally-inspired works. He has created 14 mesmerising works in his short time with The Torch, each with a unique story and inspiration.
He has just four of these in stock and online. Visit Hari's profile page and artworks here.