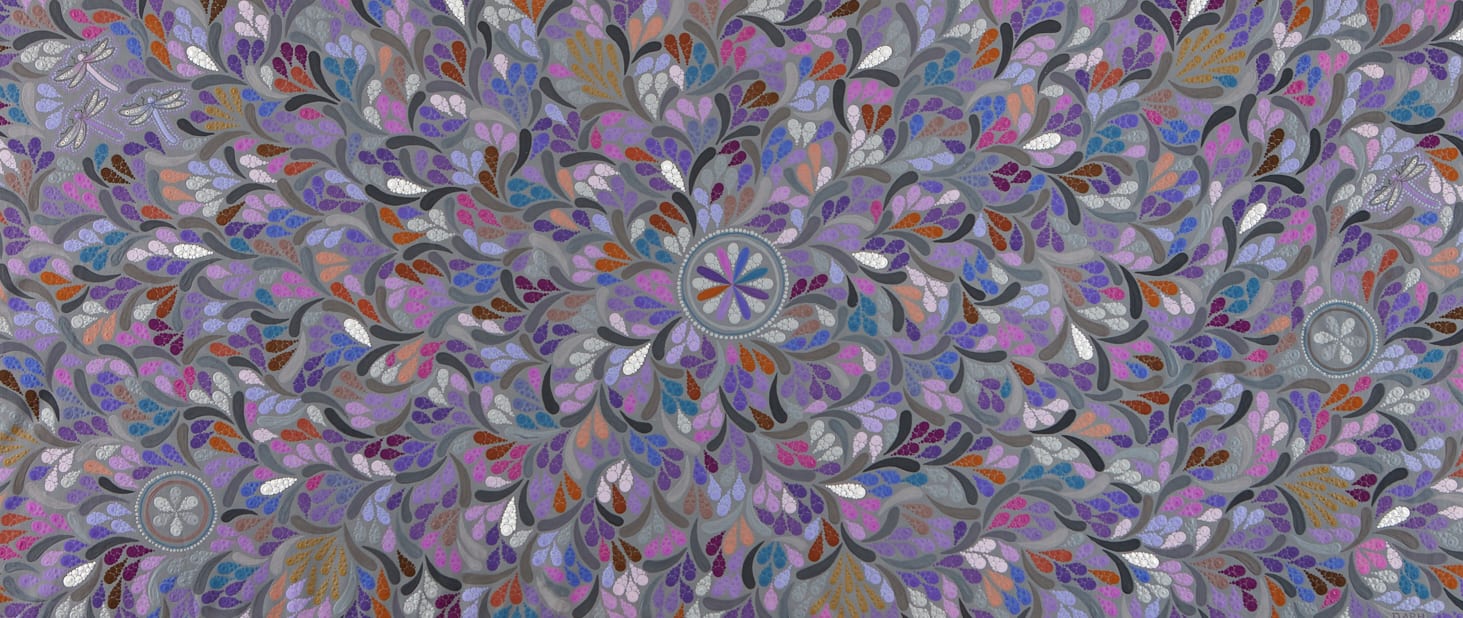 Daph is a Koko-bera artist and post-release participant who has produced 16 works since joining the program at the start of 2020 in his unique abstract style.
I wasn't making art before prison and didn't consider myself artistic at all. But you do a lot of self-reflection in jail and I learnt that I had pigeonholed myself and my abilities. I had to give away a bit of control and start to explore and experiment.
Daph shared that his first experience of painting was so special, that it felt like a baby that he was torn about selling because he didn't know if he would paint more. He kept going and now paints carefully and meticulously, taking his time to trace out shapes and consider how everything fits together. He loves creating balance with colours, his works evoke flow and movement through patterns. Daph wants to create paintings that hold your eye and draw you in.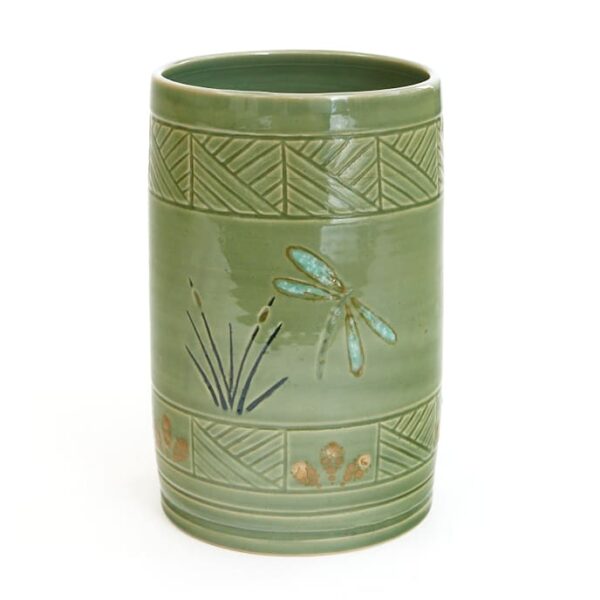 For Daph, painting in prison created connection with some of the other men in the program, as artists would share tips, techniques and paints while in prison.
The Torch definitely gave us a connection to the outside world, which you lack in prison. It gave me a sense of purpose and helped a lot with my mental state.
Painting helped Daph overcome the shame that he felt for going to prison, as having his family and mum proud of him for the hard work he put into his art.
He believes that becoming an artist changed him as a person, and enabled him to come closer to his Indigenous background and knowledge of what it is to be a First Australian. This influences his art today.
Painting is how we get our voice out.
He has learnt a lot about his Koko-bera culture through painting and wants to keep learning and growing.
Having art in Confined 11 was a good moment because you don't know how you fit into it all until then. In prison it is easy to have doubts about how good they are and whether anyone would want them. But seeing it as part of the exhibition lets you know how you fit in.
Check out his Confined 12 work at Glen Eira Gallery until the 6th of June and browse his available artwork via The Torch website.