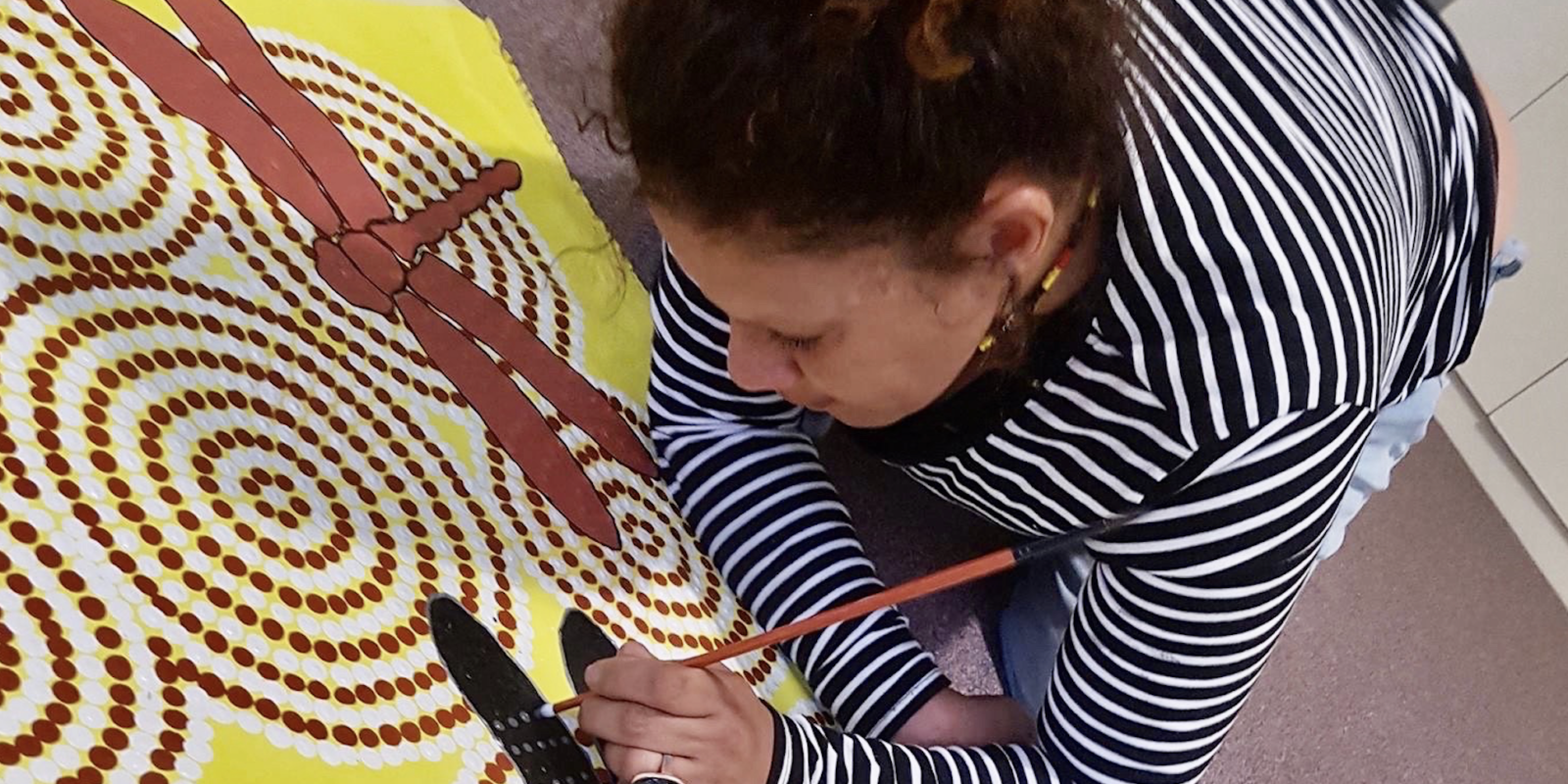 About The Torch: Cultural Resources & Art Supplies
A key component of our program is providing art and cultural support to participants, encouraging a deeper exploration of their cultural identity.

Indigenous Arts Officers travel to prisons and to community participants offering this level of support, and providing cultural resources to our artists.
The resources can include handmade booklets on the history of their mob, different types of Aboriginal styles and custom resources based on artist requests. The resources are all created in-house by our Research Officer Chris Keeler and Researcher Joel Birnie.
In 2020, we matched the number of resources that were given to participants the year before (397), up from 260 resources in 2018.
When a Torch artist is released from prison they join our Post-Release program. We look to get in touch as soon as possible to see how they are going, let them know who their dedicated Indigenous Arts Officer is and organise another resource for them – an Art Pack.
Art Packs are provided by Melbourne Rd Art & Canvas Stretching and include canvas, high quality paint brushes and acrylic paints. Last year we gave out 287 Art Packs, up from 171 in 2019, and 97 in 2018, which has been justified by the increase in artworks coming back in from participants. In 2020 we registered a record number of works (1,156), nearly doubling from the year before.
Artworks created through The Torch are part of a rehabilitation and reintegration process that helps build confidence and social capital, and can create pathways to economic stability.
View all artwork for sale on our Online Gallery.
The Torch is a not for profit organisation and take 0% commission.
100% of the sale price goes directly to the artist.