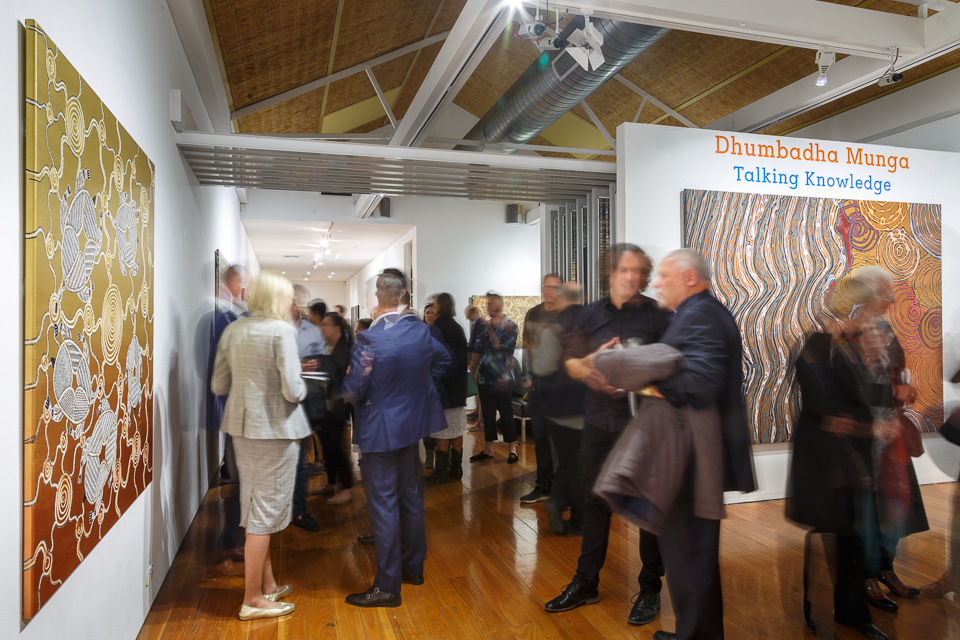 2019 Dhumbadha Munga Exhibition Launch
The Torch had a fantastic night last night, celebrating the launch of our exhibition Dhumbadha Munga: Talking Knowledge at Metro Gallery.
Five of our post-release artists that featured in the exhibition were there on the night: Kelvin Rogers, Renee Gray, Ash Thomas, Ralph Rogers and Marbukk, with Kelvin also making a terrific speech talking about painting Yorta Yorta country.
There were around 180 attendees, creating a great buzz on the night. Metro Gallery were incredible hosts, and PAWA Catering provided outstanding food. James Henry Photography was also on hand to capture the evening  perfectly.
The gallery is open tomorrow 10.30am – 5pm, and runs until 26th October, so don't miss out on seeing some of these stunning artworks before they are sold.
Metro Gallery, 1214 High St, Armadale
Tuesday to Friday: 9.30am – 5.30pm
Saturdays 10.30am – 5pm