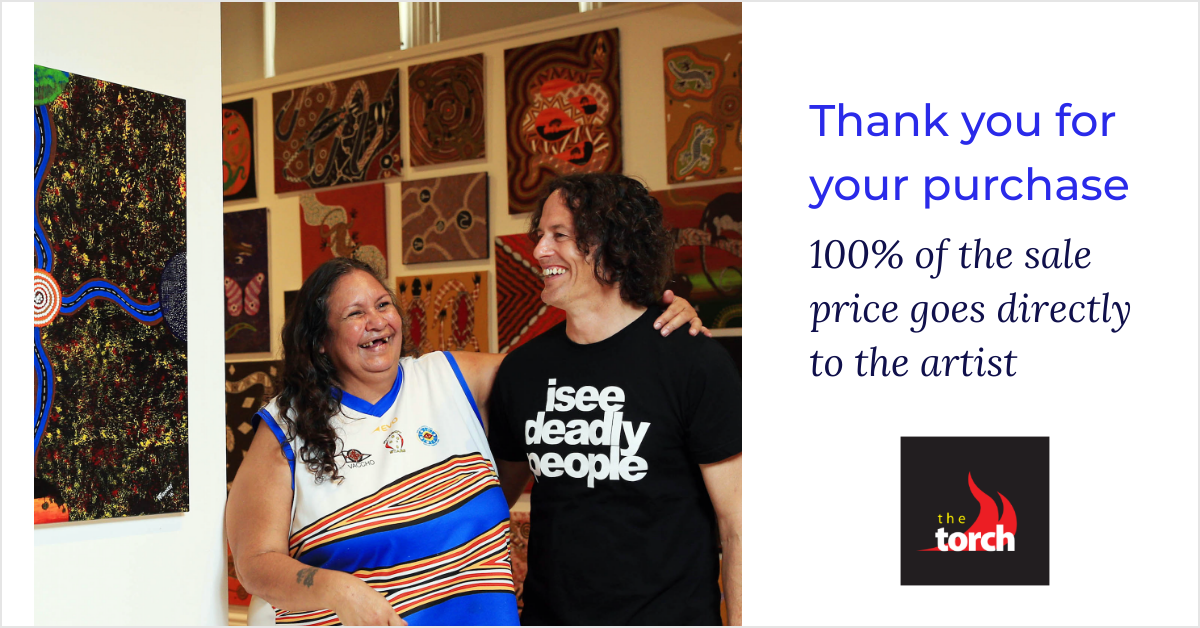 Thank you for your support
Your purchase supports Indigenous Australians to break free from the criminal justice system, redefine their purpose and place in the community and create new pathways through connection to culture and the arts industry.
---
The Torch provides art, cultural and arts industry support to Indigenous offenders and ex-offenders in Victoria.
Our aim is to reduce the rate of reoffending by encouraging the exploration of identity and culture through art programs to define new pathways upon release.
The Torch assists artists to reconnect with culture, earn income from art sales, foster new networks and pursue educational and creative industry avenues upon their release.
---
Get Involved:
If you'd like to stay updated on our progress or get involved in other ways, please consider subscribing to our newsletter or following us on Instagram and Facebook. Your continued support is invaluable to us.
Thank you for helping the men and women in our program paint a brighter future for themselves!