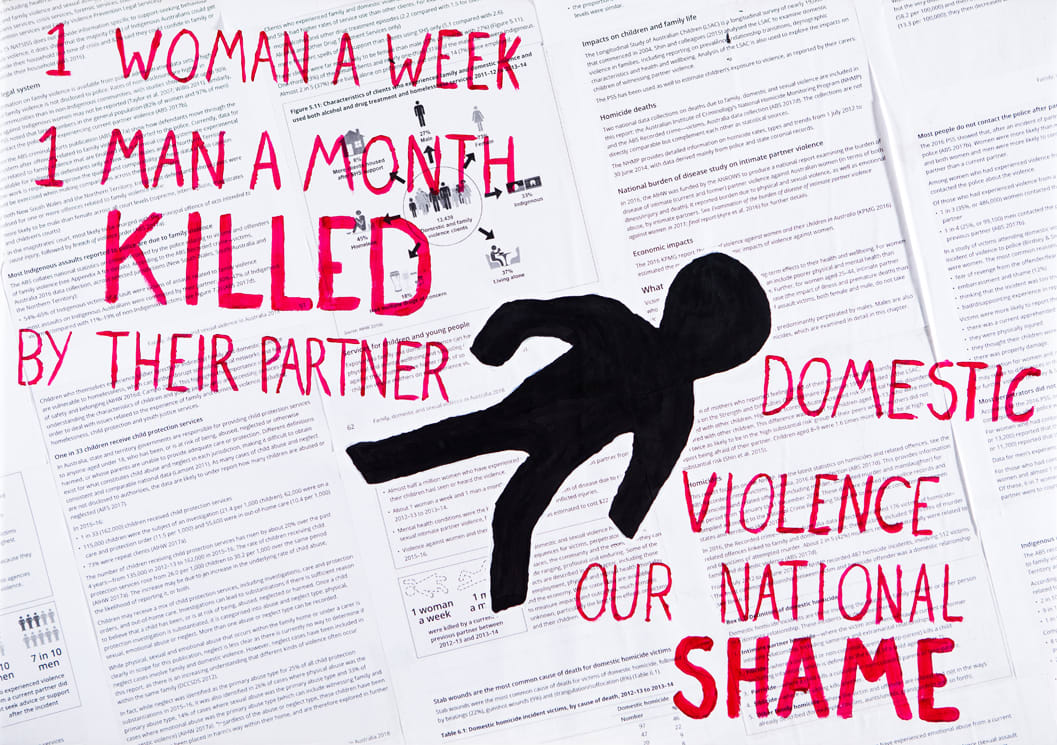 Domestic Violence Our National Shame
$550
The background of this piece is the 2018 Australian Institute of Health and Welfare report Family, domestic and sexual violence in Australia, 2018. The fact I have chosen to highlight is that 1 woman a week and 1 man a month were killed by their current or former partner between 2012 and 2014.
This artwork has been stretched with compliments by The Torch.

100% of the artwork price goes directly to the artist.