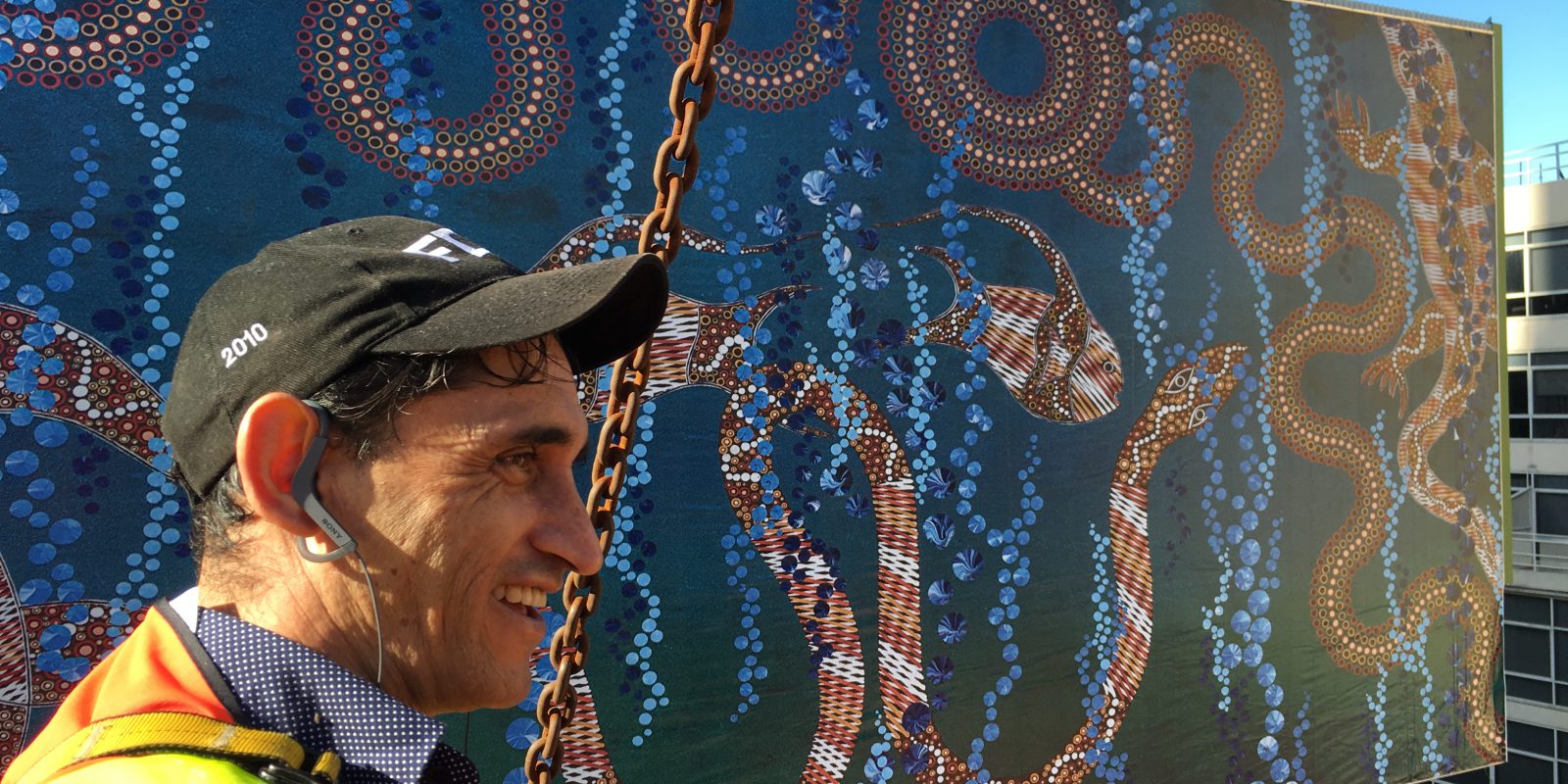 Launch of Ray Traplin's Life in the Ocean artwork with the Gallery in the Sky
Ray Traplin and Kent Morris, Torch CEO were on hand to see the launch of Ray's Life in the Ocean artwork 20 meters x 8 meters, 399 Little Lonsdale Street, Melbourne. Ray is the first Indigenous artist featured by Crema Constructions Gallery in the Sky program and his artwork will be on display for 12 months.
The Age published High Art: The 'moving' giant on a skyscraper on the 18th June 2017.
The Herald Sun published Denizens of the depth on high showcasing Ray's giant artwork, June 21 2017.