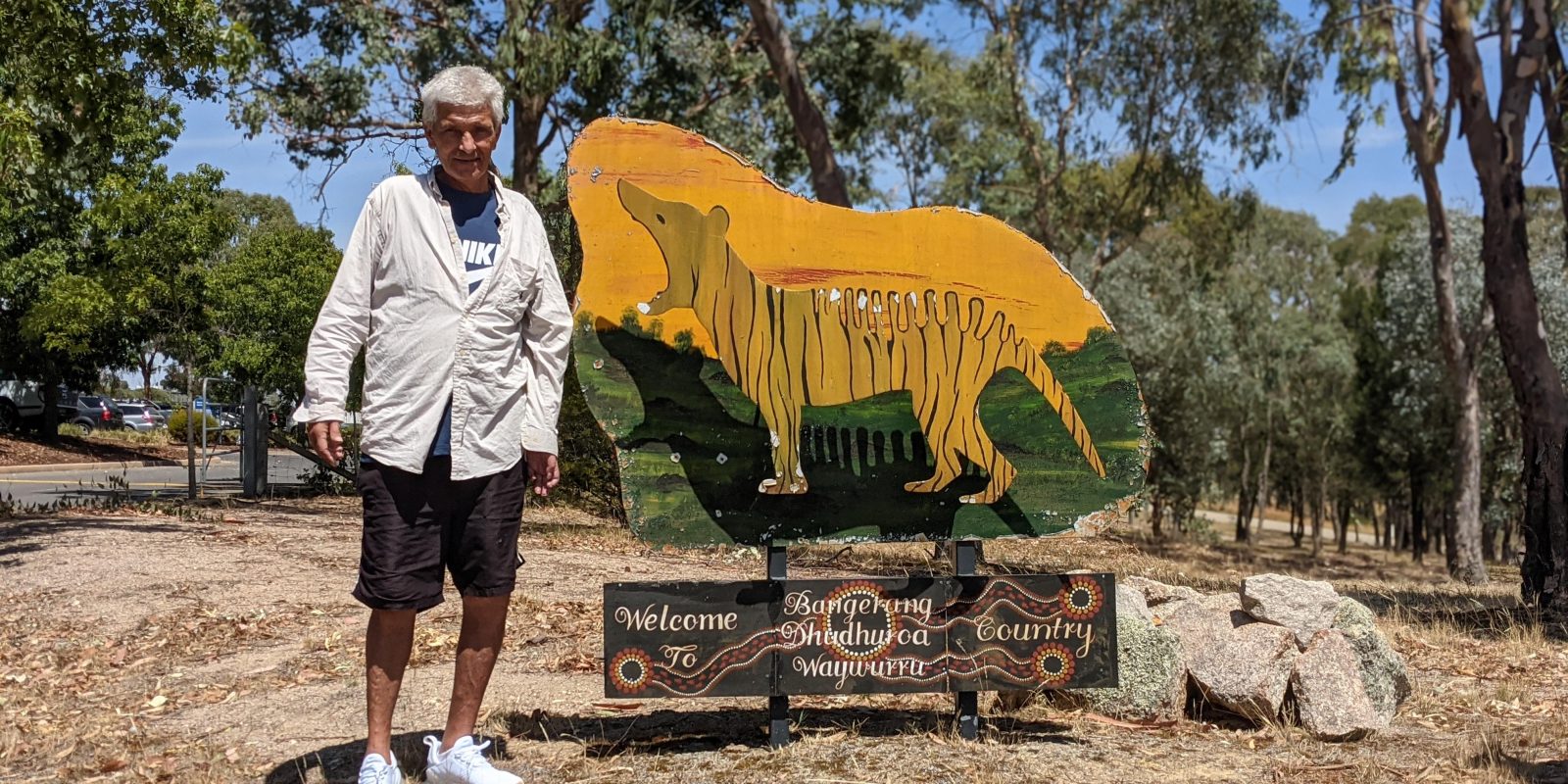 Chris Austin's first prison visit as Indigenous Program Mentor
Today, Chris Austin (Gunditjmara Keerraaywoorrong) had his first official prison visit as The Torch's Indigenous Program Mentor. After spending over 30 years of his life in and out of prisons, this was a momentous day for both Chris and The Torch!
Chris travelled to the prison with Indigenous Arts Officer Tracy Wise to catch up with participants in The Torch in-prison program, chat to them about their culture, Country and art and provide support with art skills development.
Doing art and telling a story has given me direction and immense pride in using my culture, especially to teach people.
Chris is a Keerraaywoorrong man from the Gunditjmara Nation of south western Victoria. He is immensely proud of his culture and found creating art and sharing stories gave him direction in his life.
He is an inspiration to many Torch participants and has such an amazing amount of lived experience and cultural knowledge to be able to support our In Prison and Post Release artists.
Chris' artwork: thetorch.org.au/artists/0037f00000lgagdqal/
Learn more about what we do: thetorch.org.au/what-we-do/