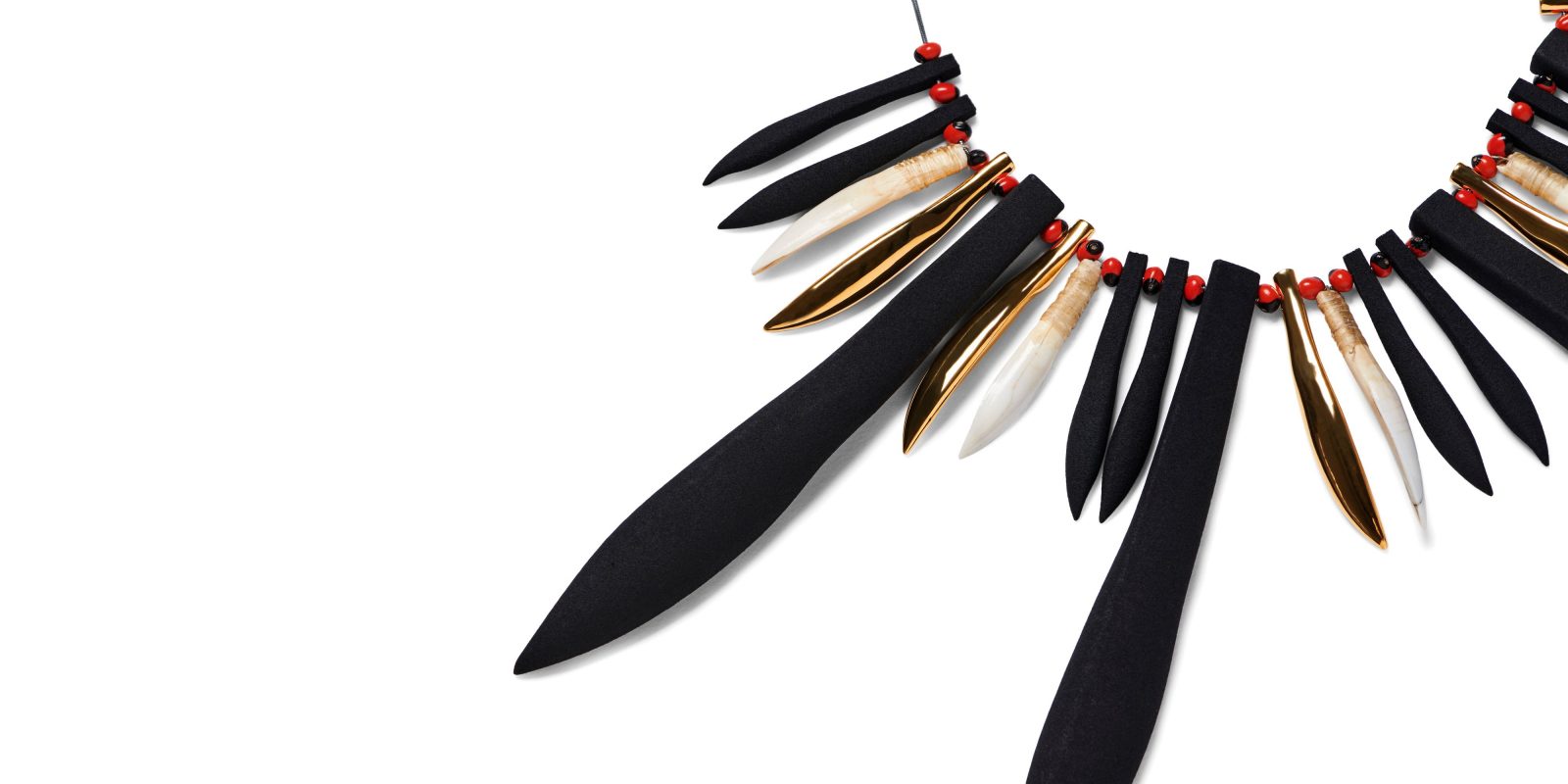 Blak Design – Expressions of Interest Open
Blak Design is an exciting four-year initiative by the Koorie Heritage Trust (KHT) to foster Victorian First Nations led innovation within the design sector and provide a platform for nurturing sustainable, Indigenous-led and operated design businesses.
Each year, Blak Design will focus on a different design discipline, providing mentoring in design, production, and small business skills to nurture long-term sustainable design practices.
''We want to work with artists, craftspeople and designers living in Victoria to support their long-term sustainable design practice.  This program is an important step in this process by bringing together mentors and industry leaders to work with and nurture talented Indigenous makers", says Tom Mosby, CEO, KHT.
In 2020 the spotlight is on supporting First Nations contemporary jewellery design practices through the Blak Design: KHT Jewellery Program.  Over four months, participants in the program will take part in a series of free hands-on jewellery design and making workshops, as well as small business skills tutorials. During this time, participants will have access to cultural mentors, design professionals, jewellers and industry practitioners and experts, as well as onsite visits and networking opportunities in jewellery design studios, galleries and stores across Melbourne.
At the end of the program, an additional opportunity will be awarded to up to three participants. This opportunity will enable these participants to be mentored and work towards realising their own jewellery design collection for production, launch and sale in 2021.
Applications open on 1 September 2020 and will close on 13 October 2020, 5pm. Applications can be submitted at:
https://koorieheritagetrust.com.au/whats-on/blak-design-2/blak-design/blak-design/