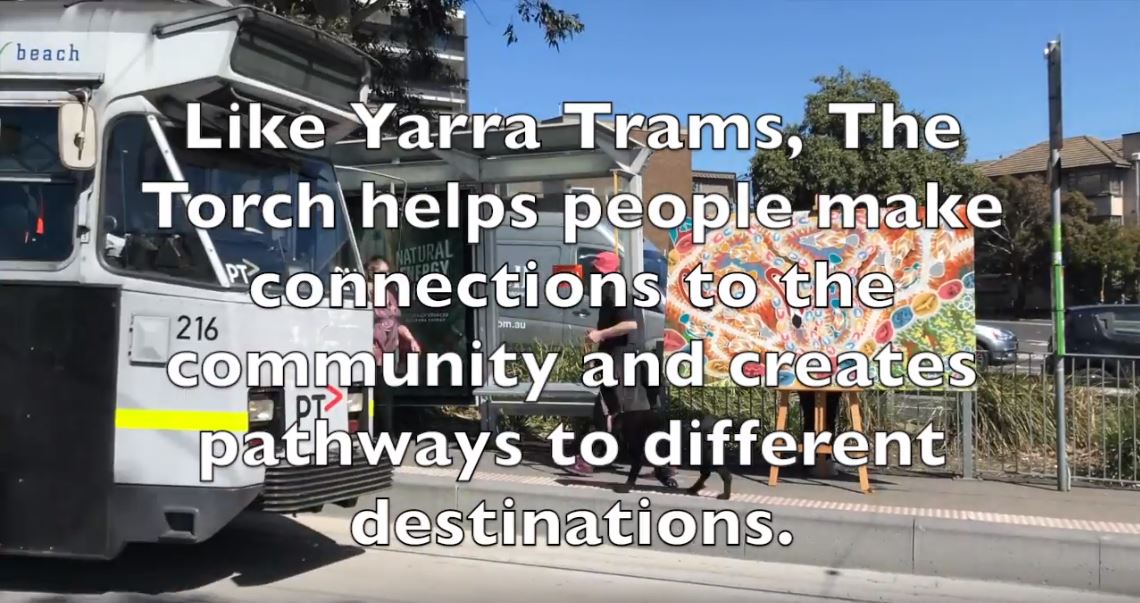 2019 Yarra Trams Community Partner!
The Torch is very excited to have been chosen as one of eight Yarra Trams Community Partners for 2019!
The Torch will be featuring artwork created from our program on one of Melbourne's trams in 2019.
Stay tuned to see our tram wrap on the world's largest tram network next year!
Our video application for the program is shared below.