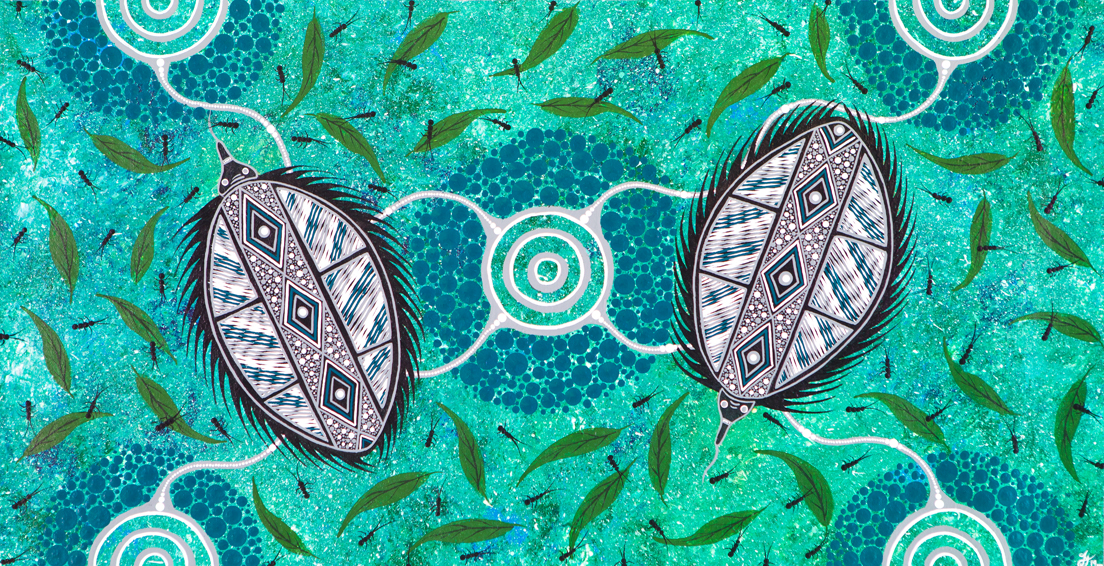 Yawa: Journey
Ended — at Melbourne City Library Gallery
Yawa means Journey in Boon wurrung language. Yawa presents the journey of Indigenous men and women in the Victorian criminal justice system exploring, expressing and sharing culture through art.
Yawa shares artworks from 22 men and women participating in The Torch's Statewide Indigenous Art in Prison and Community program representing artists both in prison and in community.  The 25 artworks presented through Yawa explore the theme of journey across sea, air and land.  Yawa acknowledges the journey of the men and women participating in our program and their lived experiences.
All of the artworks in Yawa are for sale via The Torch with 100% of the purchase price going to the artist. Yawa Artworks can be viewed and purchased online.
Yawa is presented at the City Library in Melbourne and  is part of Melbourne's YIRRAMBOI festival the premier First Peoples festival celebrating the vibrant living cultures and diverse contemporary practices of First Nations creatives.  YIRRAMBOI means tomorrow in the shared languages of the Boon Wurrung and Woi Wurrung peoples of the Kulin Nations Melbourne, Australia.
YIRRAMBOI Festival is happening from Thursday 2 May to Sunday 12 May, 2019.
Our Yawa exhibition will be launched on Thursday 9th May 6:00pm – 7:30pm and runs until 30th May.
City Library opening hours
Mon – Thur 8am-8pm
Fri 8am – 6pm
Sat 10am-5pm
Sun 12-5pm
Date & Time
Start:
End:
Location
Melbourne City Library Gallery
253 Flinders Lane, Melbourne
Organiser
The Torch
Nerissa Broben
info@thetorch.org.au
(03) 9042 1236