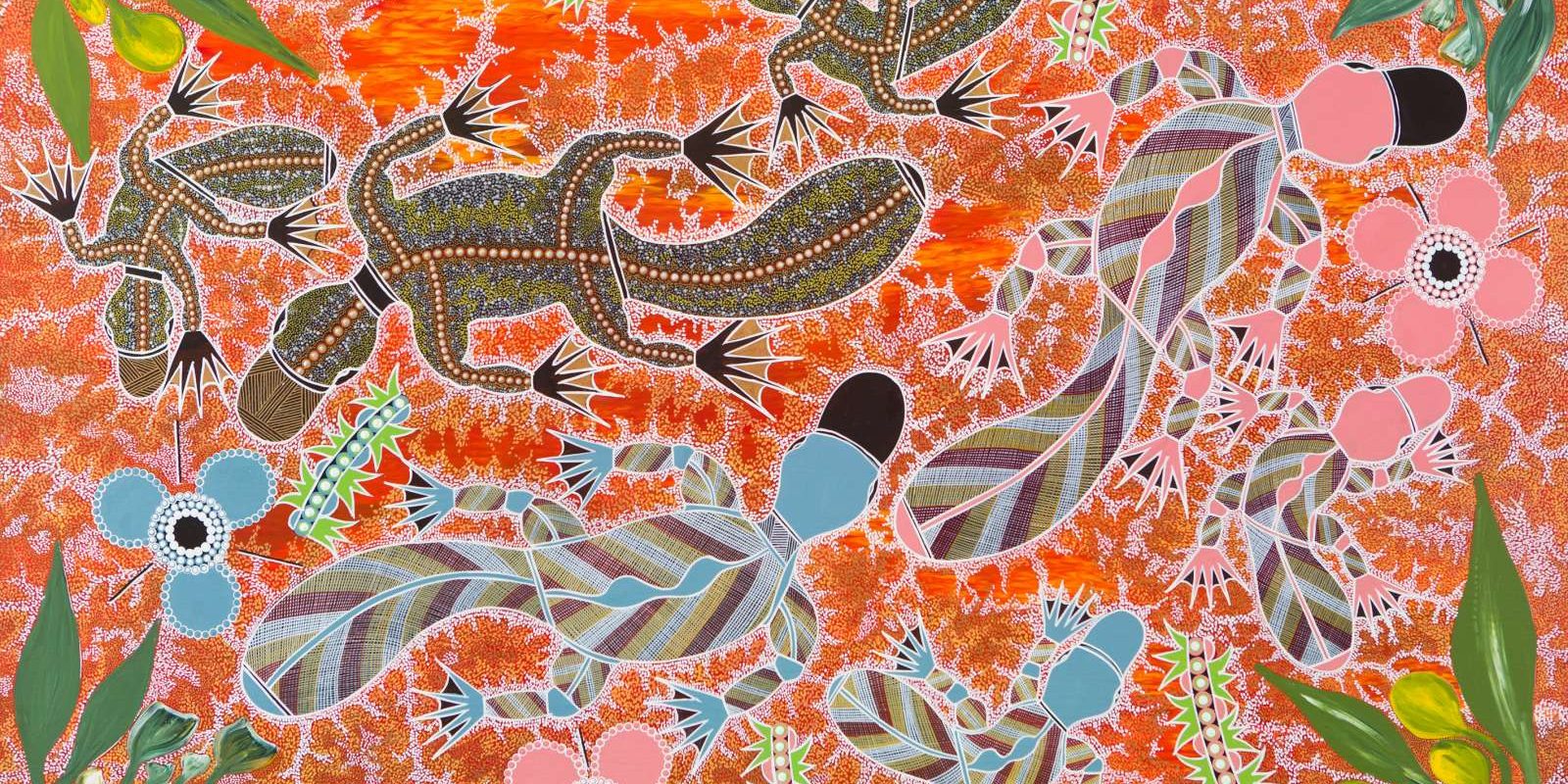 Ralph Rogers: Byamee, Brewarrina
Ended — at Deakin University Downtown Gallery
'Byamee is responsible for all things related to my Country; he is the creator of our fish traps and gave life to the rivers and to all the seeds of life.'
Ralph Rogers, Baranbinja
Baranbinja artist Ralph Rogers, explores his cultural and ancestral connections to Brewarrina and the history of acqua culture associated with the area. Stories about the creator Byamee, which are central to the kinship of the Baranbinja and Ngemba people of North West New South Wales, are deeply and vibrantly expressed.
Opening remarks at Deakin Downtown Gallery by
The Hon Jeff Kennett AC
Chairman of The Torch
Wednesday 17 April 2019
6.00pm for 6.20pm speeches.
Function will conclude by 8.00pm
RSVP acceptances only by Friday 12 April
To 03 9244 5344 or artgallery@deakin.edu.au
Exhibition dates 8th April – 17th May
Monday – Friday 9am – 5pm
Artworks from this exhibition can be purchased on The Torch's online gallery.
View our Ralph Rogers: Byamee, Brewarrina catalogue here.
More information
Visit event website.
Date & Time
Start:
End:
Location
Deakin University Downtown Gallery
Level 12, Tower 2 Collins Square,
727 Collins St, Docklands
Organiser
The Torch
Sarah Hall
info@thetorch.org.au
(03) 9042 1236