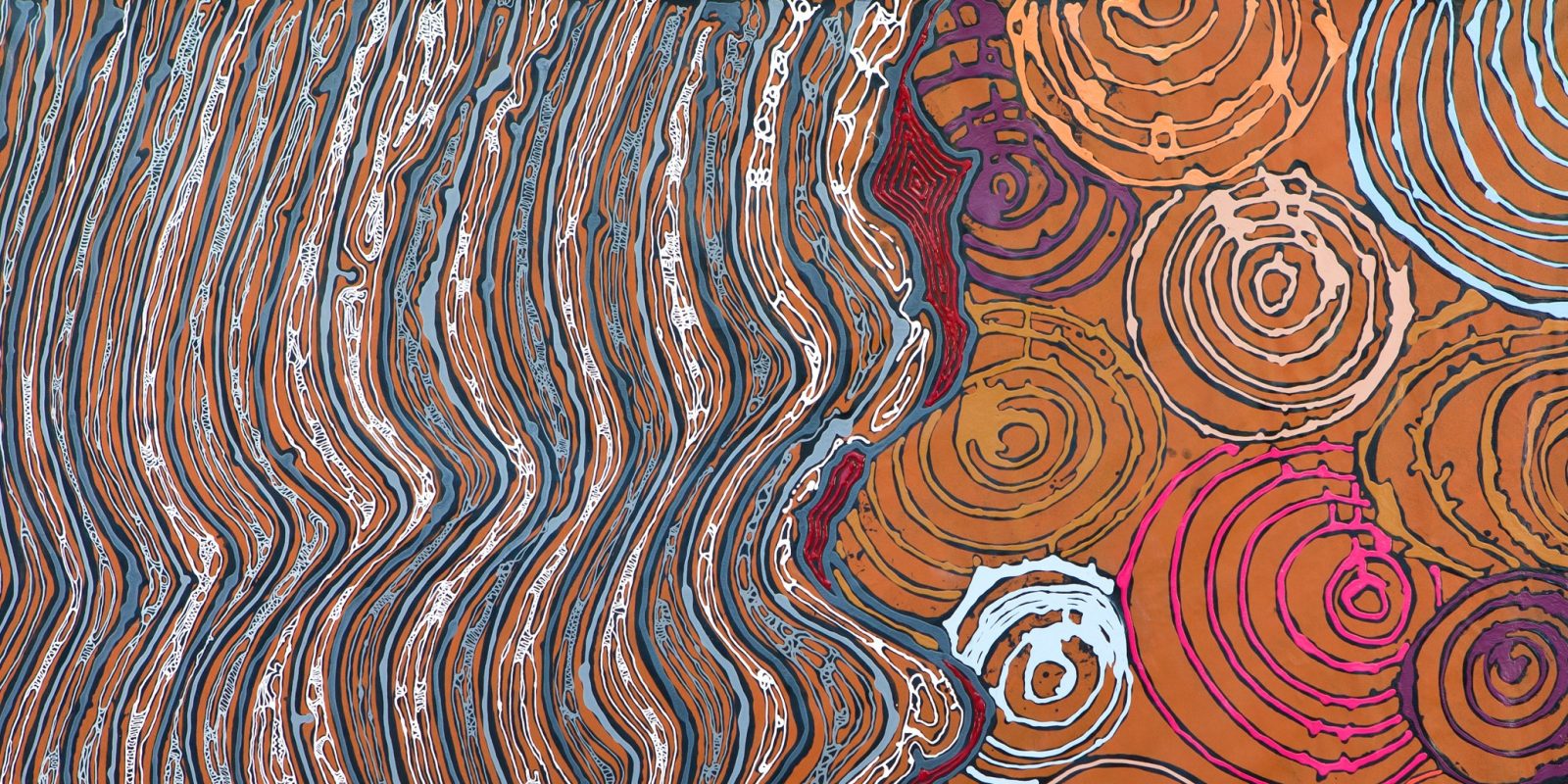 Dhumbadha Munga: Talking Knowledge
Dhumbadha Munga means Talking Knowledge in Boonwurrung language.
Dhumbadha Munga: Talking Knowledge explores the transformative power of art and cultural exchange between previously incarcerated Indigenous artists and the contemporary Indigenous artists who mentor and support them.
Featuring artwork by; Chris Austin, Blackgin, Graham Gilbert, Renee Gray, Veronica Mungaloon Hudson, Jeffrey Jackson, Marbukk, Paul McCann, Sean Miller, Kent Morris,  Gary Reid, Kelvin Rogers, Ralph Rogers, Garry Scott, Ash Thomas and Robby Wirramanda.
Please join us for drinks and Indigenous inspired canapes to celebrate the launch of this exhibition on Thursday 10th October 6.30 – 8.30pm
View the online catalogue.
Metro Gallery opening hours
Tuesday – Friday 9:30am – 5:30pm
Saturday 10:30am – 5:00pm
Date & Time
Start:
End:
Location
Metro Gallery
1214 High Street, Armadale