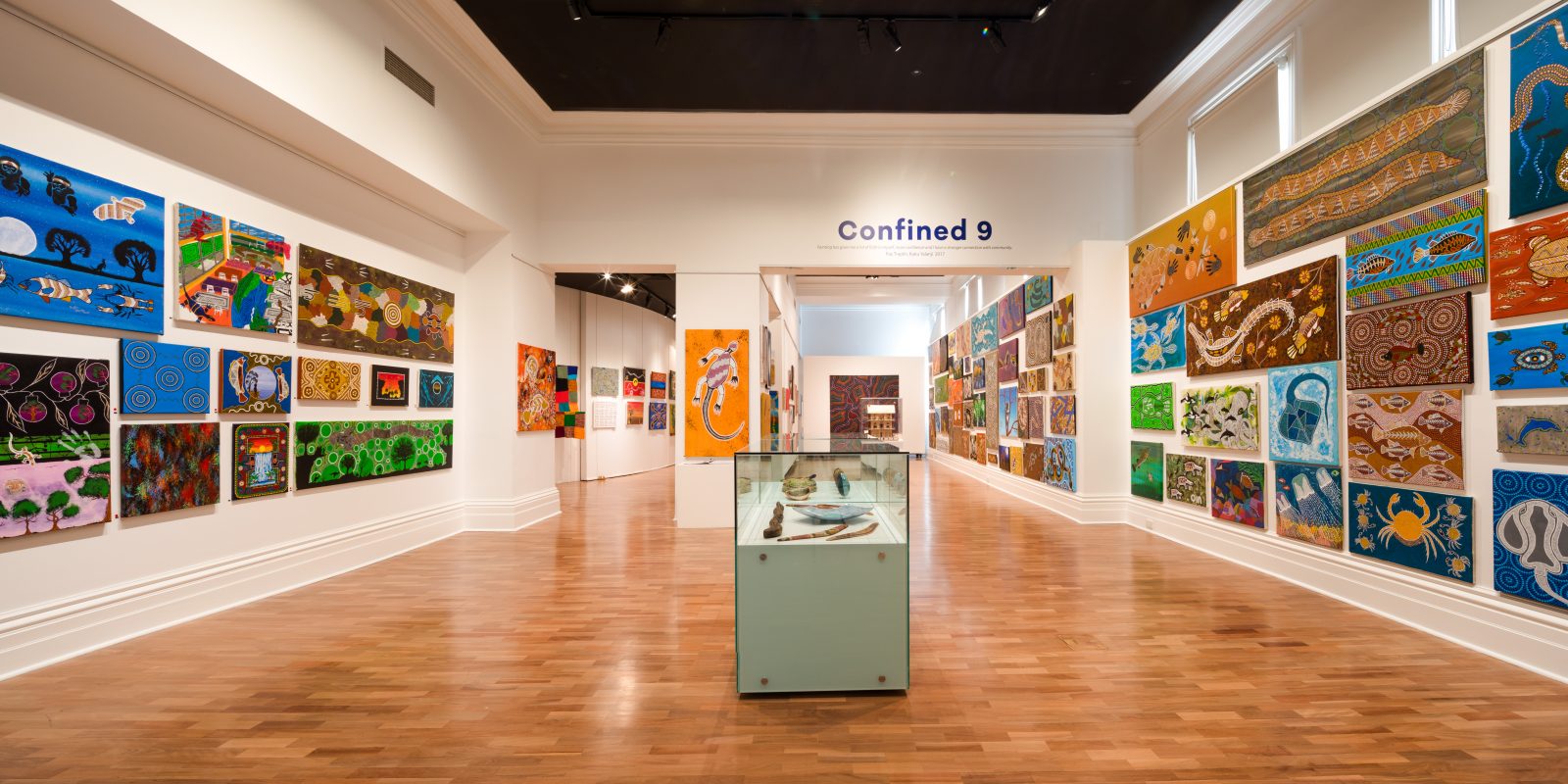 Confined 9
Ended — at The Gallery, St Kilda Town Hall
CONFINED 9, The Torch's annual exhibition featuring new works by Indigenous artists currently in, or recently released from, prisons in Victoria.
Gallery hours
Monday–Friday 8:30 am–5:00 pm
Saturday 12:00 pm–4:00 pm
By exhibiting artworks produced by participants in its Statewide Indigenous Arts in Prisons and Community program, The Torch aims to support the artists with the opportunity to connect with their communities and to promote the practice of culture in rehabilitation. The Torch also aims to highlight the issue of over-representation of Indigenous people in the criminal justice system.
The artworks are for sale. For those artists who have been released from prison, 100% of the purchase price goes directly to them. Artists still in prison will also receive 100% of the purchase price but the larger part of the funds is held in trust until they are released and interest from the trust goes to a victims-of-crime fund. The Torch takes no commissions on art sales and charges no fees to artists.
CONFINED 9 is an event for Yalukut Weelam Ngargee, St Kilda's annual Indigenous Festival.
Date & Time
Start:
End:
Location
The Gallery, St Kilda Town Hall
99a Carlisle St,
St Kilda, VIC 3182
Organiser
The Torch
Sarah Hall
info@thetorch.org.au
(03) 9042 1236