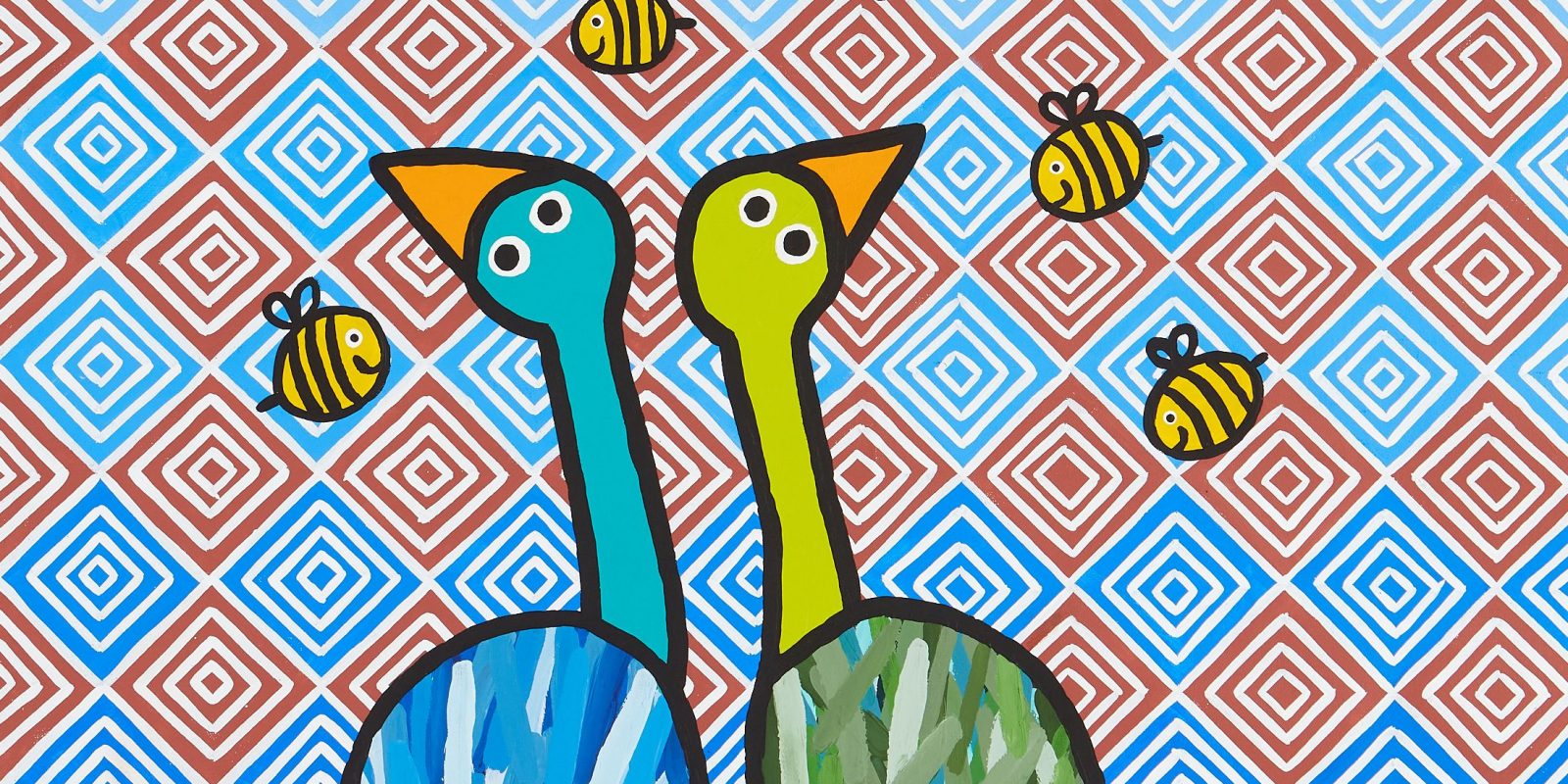 Banj Banj/nawnta
Ended — at Counihan Gallery in Brunswick
Meaning sister in their First Nations languages, Banj Banj (Taungurung) / nawnta (palawa kani) represents the unique friendship between Thelma and Stacey, who are participants in The Torch's Indigenous Arts in Prisons and Community program.
Growing up in the same regional town, Stacey and Thelma formed a strong bond during their incarceration together at Dame Phyllis Frost Centre, Victoria's maximum security women's prison in Deer Park. Their friendship epitomises both the familial bonds that can be forged in prison and what can be achieved when women empower other women.
Their strong, bold and colourful paintings generously share their inspiring artistic and cultural journey and express the resilience of First Nations women as they navigate a pathway through the justice system back to family, culture and community.
Banj Banj/nawnta will be presented at Counihan Gallery In Brunswick, as well as online on The Torch website. Works will be available to view and purchase both online and in-person from Saturday 31st July at 11am.
Counihan Gallery opening hours: Wednesday to Saturday 11am to 5pm, Sunday 1pm to 5pm
More Information
View the exhibition catalogue here.
Works will be available to view and purchase online from July 31, 2021 at 11 am.
Will you share this exhibition on Facebook so more people can join our efforts to support Torch artists to create pathways away from prison?
Date & Time
Start:
End:
Location
Counihan Gallery in Brunswick
Brunswick Town Hall, 233 Sydney Rd, Brunswick
Organiser
The Torch
Sarah Barrow
info@thetorch.org.au
(03) 9042 1236