Set of 10 Greeting Cards
$50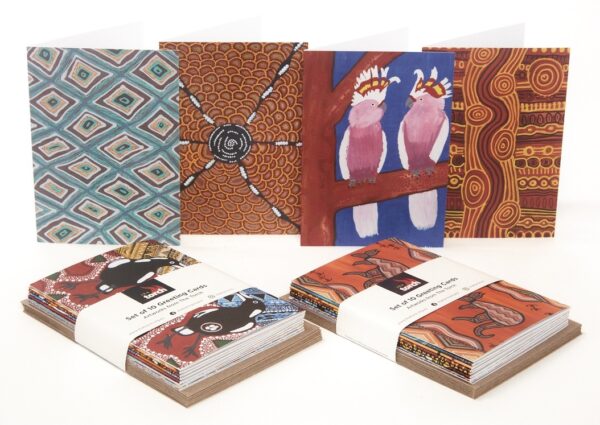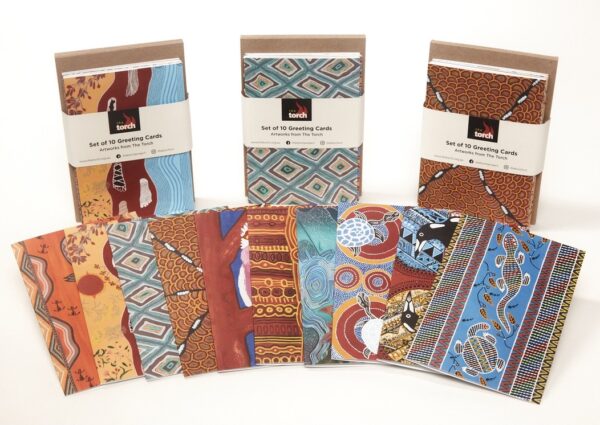 This set of 10 greeting cards features a range of stunning artworks created by participants in The Torch program.
The artists featured in this collection receive a licensing fee and the remaining proceeds after production go towards running The Torch program.
Each card is blank inside, with the artwork story and artist displayed on the reverse side of the card. Envelopes are included.
Packs of greeting cards are hand wrapped by our In Community artists, providing vital earned income opportunities.
Printed in Australia on 100% post-consumer recycled paper with vegetable based ink. Cards come packaged in fully compostable cellulose NatureFlex™ bags.