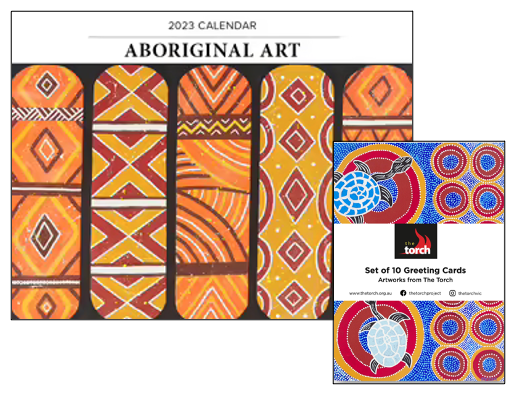 Calendar & Greeting Cards – Set
$65
This Gift Set contains:
– A large wall calendar featuring 12 artworks by men and women participating in the Indigenous Arts in Prisons and Community Program.
– A set of 10 greeting cards featuring a range of stunning artworks created by participants in The Torch program. The cards and packaging are made from 100% recyclable materials.
All artists receive a license fee, and remaining proceeds go towards running the program.