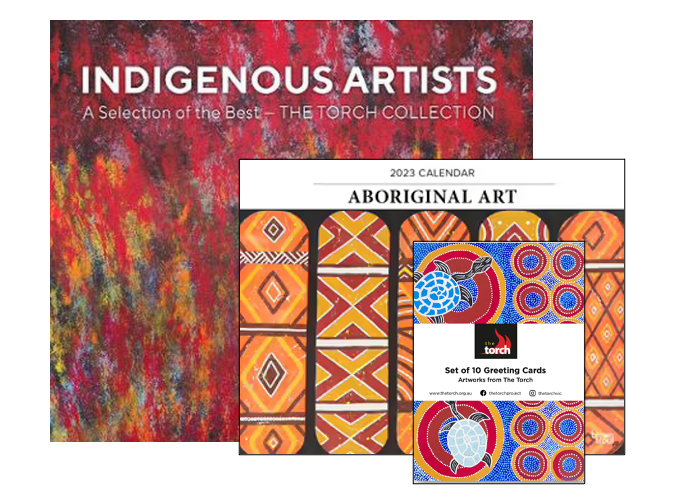 Calendar, Greeting Cards & Book – Set
$125
This Gift Set contains:
– A large wall calendar featuring 12 artworks by men and women participating in the Indigenous Arts in Prisons and Community Program.
– A set of 10 greeting cards featuring a range of stunning artworks created by participants in The Torch program. The cards and packaging are made from 100% recyclable materials.
– 'Indigenous Artists, A Selection of the Best – THE TORCH COLLECTION' a stunning hardcover, coffee table book. This book celebrates the strength of artwork created through the program in 152 pages, featuring 126 artworks from 77 men and women in the program.
All artists receive a license fee, and remaining proceeds go towards running the program.