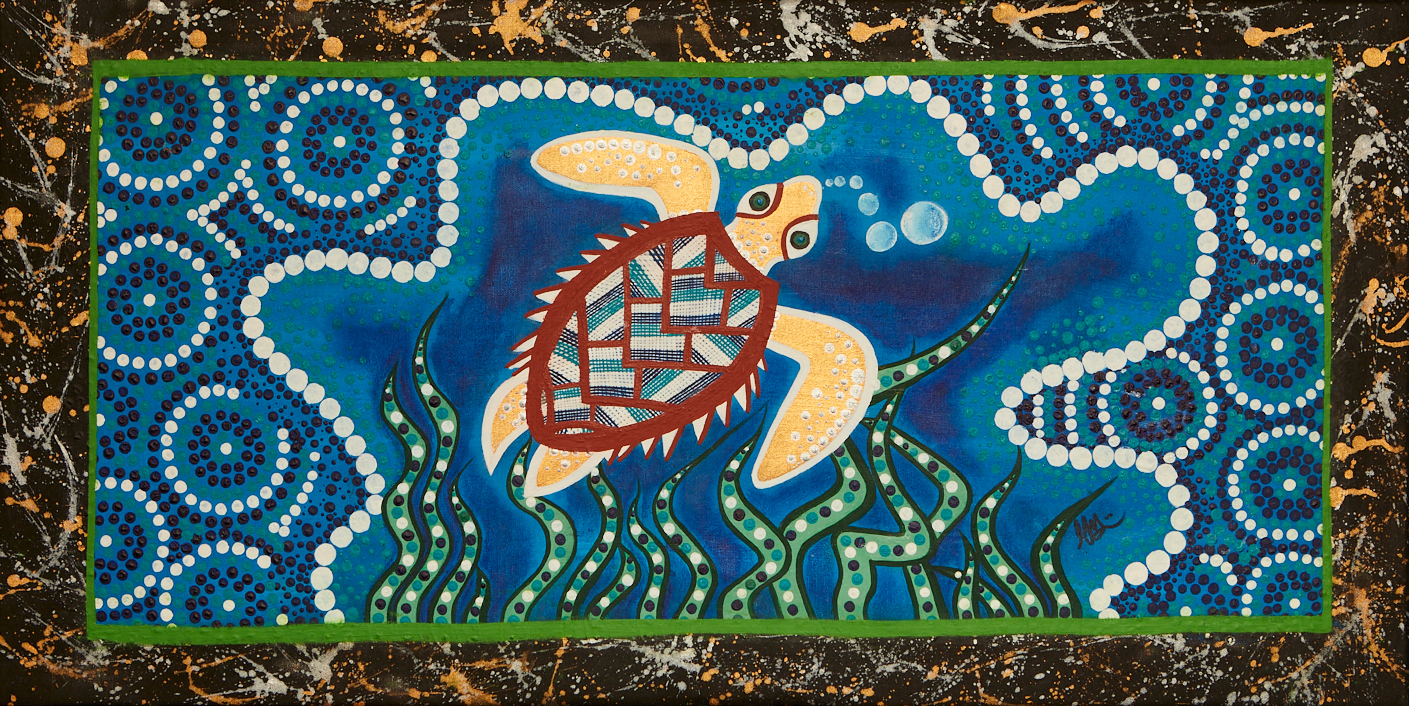 Finding Myself
$550
I lost myself in the ocean,
So I could find myself in the sea.
So I didn't know about my culture until I was about 14 years old. It's a representation of me finding my culture.

100% of the sale price goes directly to the artist.

This painting can be stretched by The Torch, at no additional cost. Please allow up to two weeks for stretching. For shipping costs, see our Terms and Conditions below.